Witam!
W trzecim poście z serii opisuję kultową grę wyścigową Road Fighter wydaną w 1984 roku przez japońską firmę Konami (tą od Contry).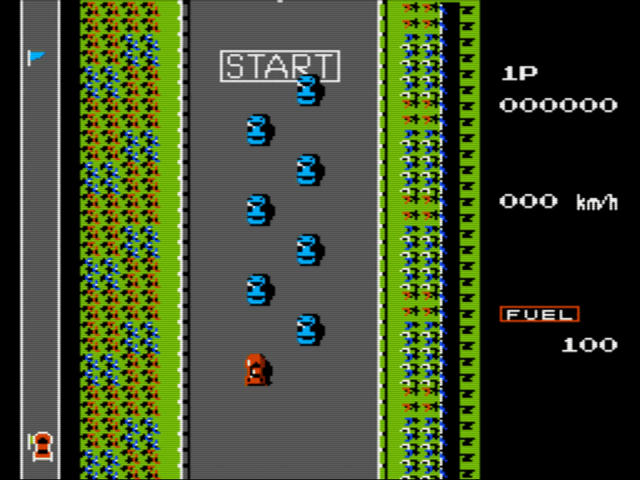 Ogólne zasady gry
Nie są zbytnio skomplikowane. Po prostu trzeba dojechać do mety omijając inne auta i przeszkody przed upływem wyznaczonego czasu (paliwa).
Poziomy trudności i liczba etapów
Na starcie możemy wybrać jeden z dwóch poziomów trudności. Gra składa się z 4 etapów.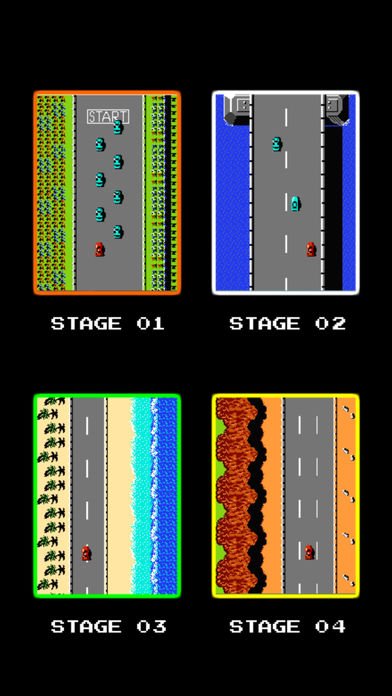 Przeszkody, czas gry i prędkość
Prędkość maksymalna to 400 km/h. Na dojazd do mety mamy 100 jednostek paliwa (czasu, ale to nie są sekundy!) Głównymi przeszkodami są inne auta, które czasami się odsuwają, a czasami wręcz przeciwnie. Po zderzeniu nasze autko wpada w poślizg i może roztrzaskać się na bandzie, a wtedy tracimy sporo paliwa (czasu).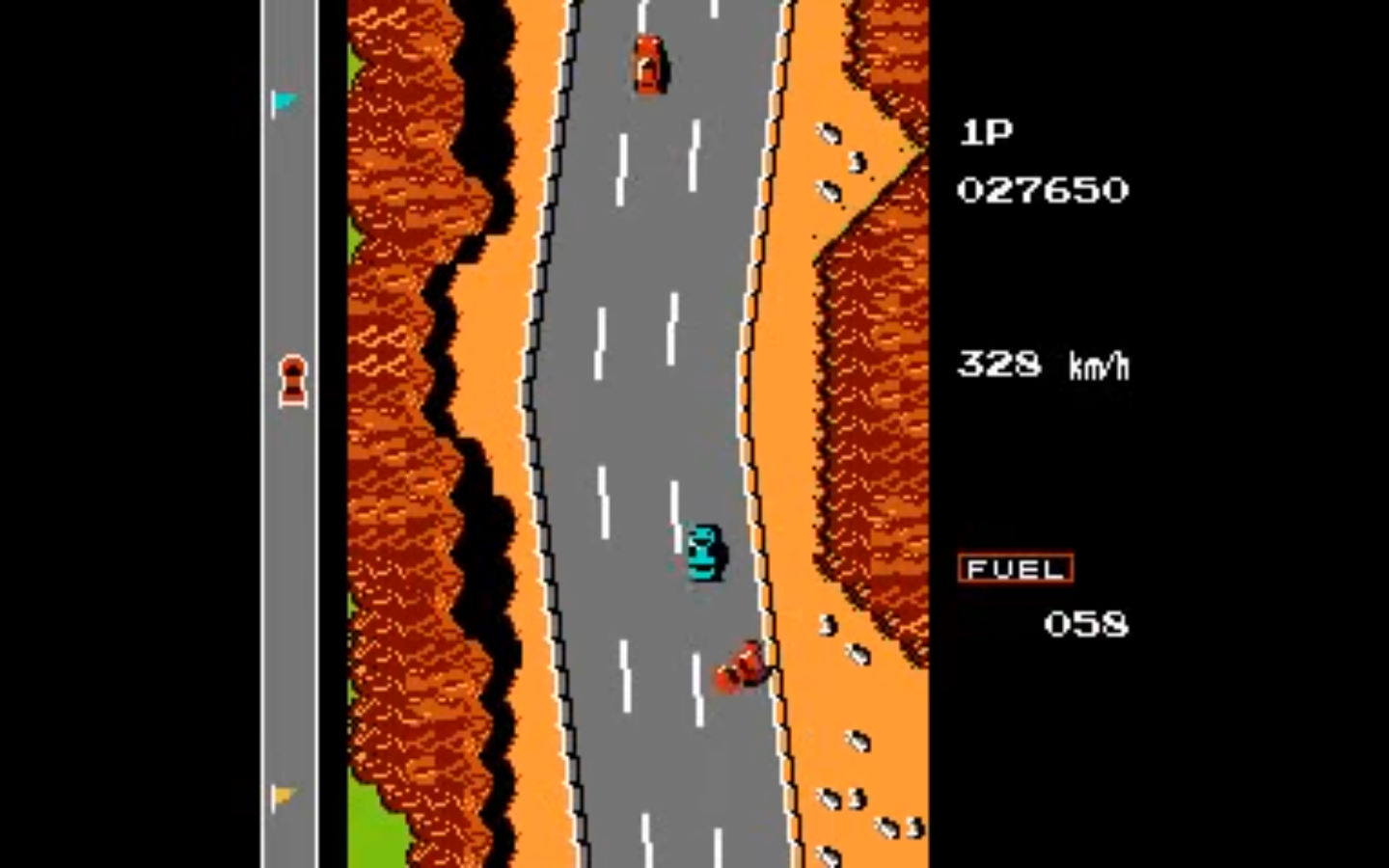 Należy również uważać, aby nie najechać na gówno, które również powoduje poślizg, a tym bardziej gówno z barierką, na którym niechybnie się roztrzaskamy (podobnie jak na tej ciężarówce).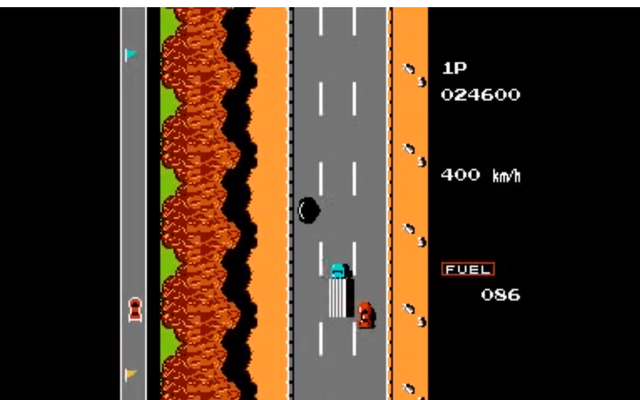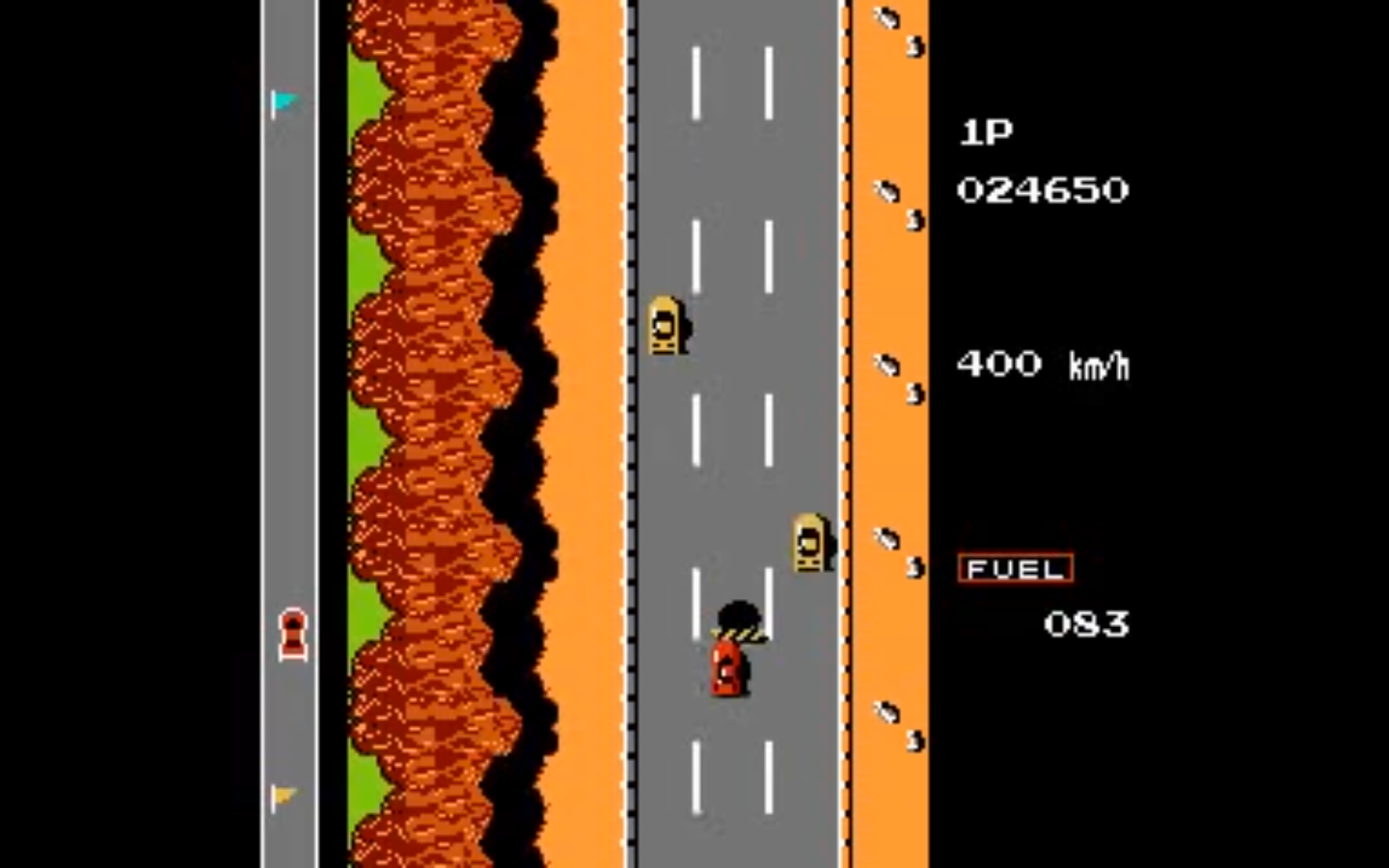 Bonusowe autko
Gdy zbierzemy takie kolorowe autko, dodane nam zostanie 7 jednostek paliwa (czasu) i 1000 punktów.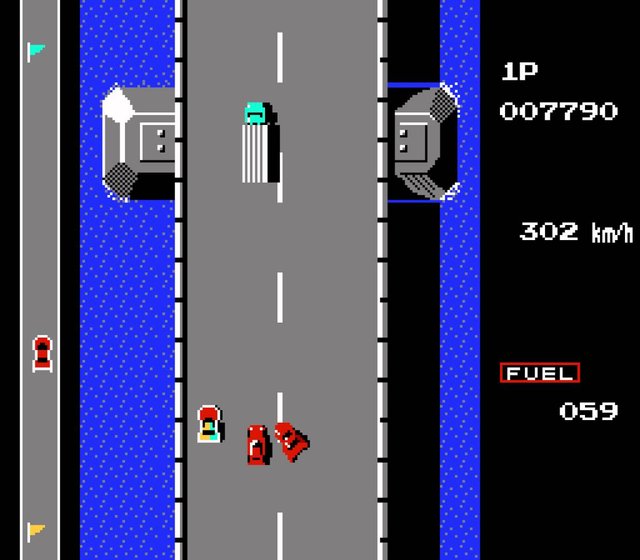 W sumie to chyba tyle starczy. Zapraszam do komentowania.
Do zobaczenia!