W grudniu 2016 roku wszystkie krajowe media choć wspomniały o nowo powstałym państwie- Kabuto. Nie byłoby to nic dziwnego, gdyby nie jego lokalizacja, 25 kilometrów od Radomia.
Wszystko brzmi tak niewiarygodnie, że wydaje się niemożliwe. Przyjrzyjmy się więc jego historii i perspektywom na przyszłość.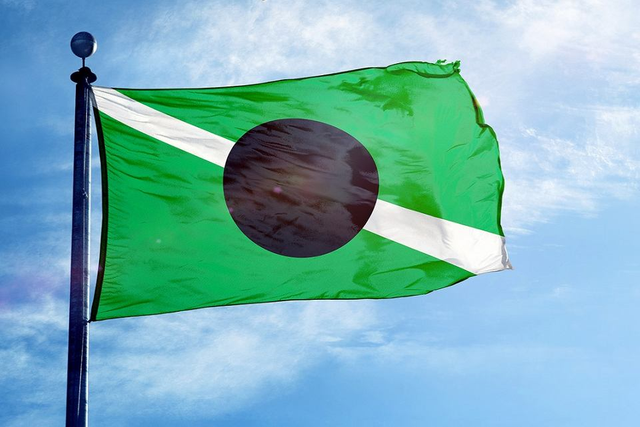 Zacznijmy od prawnego spojrzenia na sprawę. Konwencja o Prawach i Obowiązkach Państw zawarta w 1933 r. w Montevideo stanowi, że na terytorium niczyje wystarczy wejść, zatknąć tam swoją flagę i ogłosić, że się zajmuje. A także, że: "państwo, jako podmiot prawa międzynarodowego, powinno posiadać: (a) stałą ludność; (b) określone terytorium; (c) rząd oraz (d) zdolność do utrzymywania stosunków z innymi państwami". Tak też uczynił jego założyciel i tym samym stał się pierwszym obywatelem Kabuto.
Tak właśnie to się zaczęło. Jak sprawa tego podradomskiego państwa wygląda jednak w tym momencie w roku 2018? Niestety, pomimo teoretycznego dalszego funkcjonowania tego tworu, nie posuwa się to nijak na przód. Nie możemy uzyskać paszportu tradycyjnego, nie jest ono respektowane przez żadne państwo, istnieje strona na której prawie nic się nie zmienia a facebookowy funpage służy bardziej promocji kryptowalut niż informowaniu obywateli na temat jakichkolwiek bieżących spraw. Wszystko to sprawia, że przypomina to bardziej zabawę z wykorzystaniem pozorów prawa niż suwerenne państwo. Jak zapewnia jednak twórca i administrator funpage, już za kilka tygodni będziemy mogli uzyskać taki dowód. Czy to prawda? Jeśli tak, to czy przyjęcie takiego obywatelstwa zostanie w jakikolwiek sposób respektowane przez inne nacje? To wszystko okaże się już wkrótce, jednak jeśli przez ponad rok, twórca nie zdołał osiągnąć tak podstawowych celów, zdaje się to raczej mało realne. Zachęcamy do obserwowania, bo już wkrótce może się zrobić o nich znowu głośno.
Jeśli podoba Wam się mój post zachęcam do śledzenia i czytania kolejnych!
https://governmentkabuto.info/ link do oficjalnej strony państwa