Gagu-Gaga czyli mój pierwszy roczek na Steemit🎂🍾🥂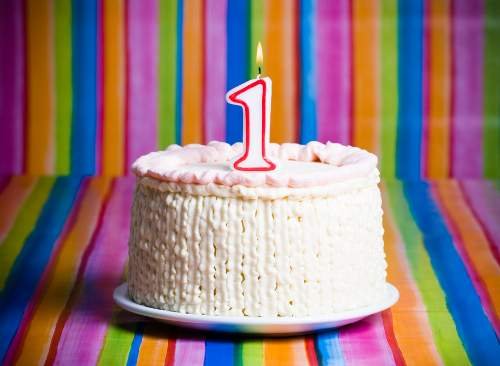 Witajcie!
Dzisiaj, zupełnie o tym zapomniałem, minął mój pierwszy rok na Steemit!
Ufff zleciało niewiadomo kiedy...
Jak zaczynałem spodziewałem się oczywiście góry pieniędzy, bo to przecież takie łatwe: piszesz coś i ci za to płacą no cud miód 😉
Czy się rozczarowałem?
I tak i nie...
Ja już doskonale o tym wiem, że na Steemit się nie zarabia i wiedzą o tym wszyscy mniej lub bardziej doświadczeni użytkownicy. Co nie zmienia faktu, że człowiek bardzo się cieszy jak widzi pod swoim postem magiczny znaczek- $ 😉
Pamiętam jak jeden z moich początkowych postów przekroczył wartość dolara, ale to była euforia...
Dziś już wiem, że ta wartość może być przekłamana, są przecież boty, które mogą Ci zapewnić dziesiątki dolarów... jak im wyślesz setki😉
Pogodzony z tym, że fortuny tu nie zarobię, postanowiłem traktować tę platformę jako hobby... i polecam tak zrobić każdemu użytkownikowi 😁
Co jeszcze fajnego znalazłem przez ten rok?
Przede wszystkim Steem Monsters, czadowa gra, która wypełnia każdą moja wolną chwilę no i towarzystwo związane ze światem potworków.
Masę fajnych artykułów czy informacji na kanale #polish...
No właśnie #polish i tu trzeba przejść do rozczarowań.
Kłótnie - przez ten rok przewinęły się z 3-4 potężne afery 😉 w naszej społeczności a było ich pewnie więcej tylko o nich nie wiedziałem.
Co jeszcze jest niefajnie? To, że są na Steemit ludzie ważni i ważniejsi, bo przecież mój głos jest warty 0.010 a twój 0.001. Nie mówie tu o wszystkich, to raczej poszczególne przypadki.
Generalnie cały Steemit wychodzi na plus, to bardzo fajna platforma jeśli traktujesz ją jako hobby. Co będzie dalej? Kto to wie, róbmy dalej swoje, bawmy się co będzie to będzie...
Pozdrowionka
Posted using Partiko Android