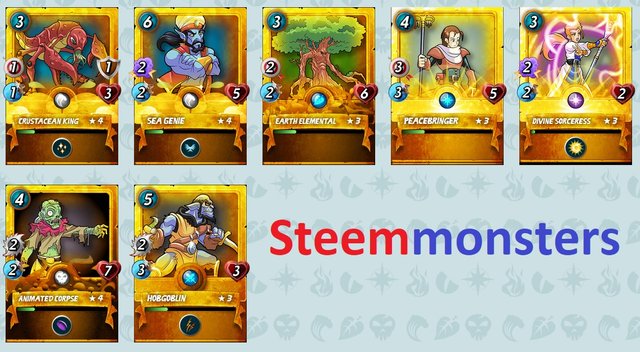 Hej, jak pewnie wiele z was wie wczoraj był koniec sezonu steemmonsters. Tym samym oczekiwanie na upragnione nagrody nareszcie się skończyło. Udało mi się dostać do 1000 ( dokładnie 974 miejsce) w sumie podobne miejsce co w jeszcze poprzednim sezonie. Wcześniej dostawało się całe pakiety, obecnie dostaje się 5 kart co awans, później nawet więcej. Tym sposobem zdobyłem 40 kart za osiągnięcie gold II ( minimum rating 2200).
Nie chce narzekać na nowy system, ale dropi moim zdaniem za dużo , za dużo nowych kart. Co jak ktoś chce zbierać jakieś stare karty, a nie co ostatnio wyszły ??? Dobre pytanie, zostaje chyba na szczęście, kupno pakietów, lub kupno na rynku. Czasem można dogadać się z drugim graczem i powymieniać. Może tylko ja miałem takie szczęście z tymi kartami. 
PS: Jak ktoś wie czy jakoś algorytm się zmienił dostawania kart proszę napisać w komentarzu.
To lecimy 1 pakiet :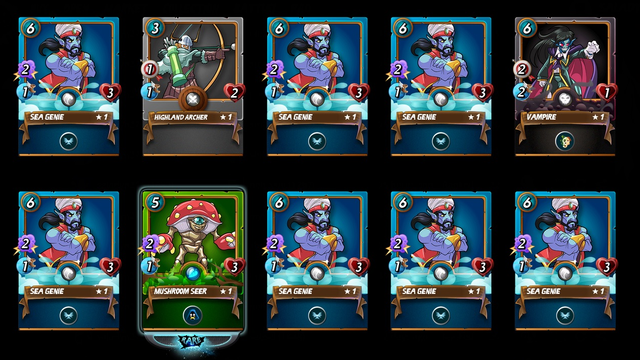 2 pakiet :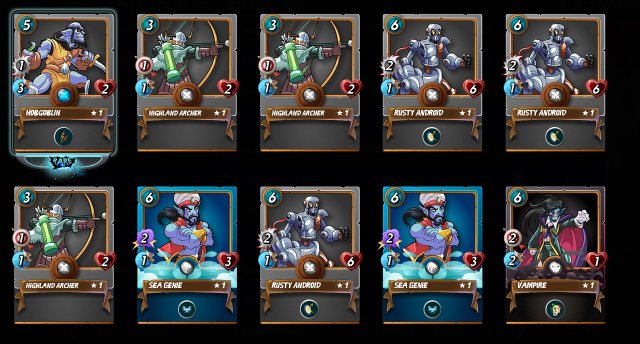 3 pakiet: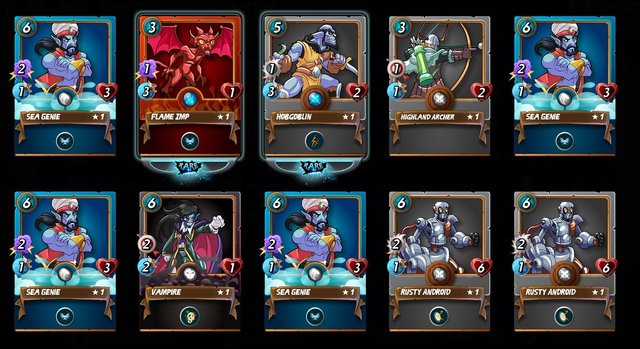 4 pakiet :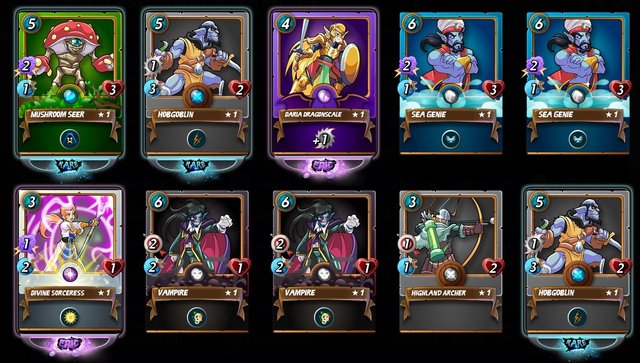 Mogę być zadowolony jedynie z ostatniego pakietu. Reszta jest raczej średnia lub słaba. Jakoś trafiłem na powódź VAMPIRE i SEA GENIE. Cieszę z trafienia : Daria Dragonscale, Divine Sorceress. To chyba tyle na dziś. Z tego co obserwuje rynek to cena bohaterów, nie spada a nawet lekko wzrosła, przeciwieństwie do większości kart. 


Pochwalcie się w komentarzach co trafiliście najlepszego i z ilu pakietów !!!