Otwieram szampana!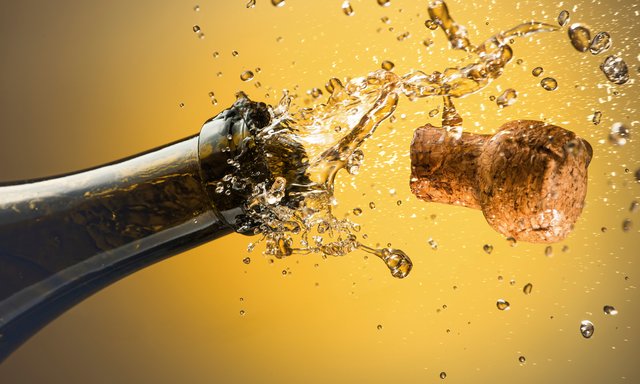 Właśnie zauważyłem, że przekroczyłem 100 followersów... To chyba pierwszy "standardowy" kamień milowy, prawda?
Bardzo się cieszę, że moje materiały "do kogoś" trafiają.
Mam nadzieję podnosić poziom swoich postów tak, żeby na widok kolejnego wpisu subskrybent nie myślał "co on znowu wymyślił..." a raczej "ciekawe, co on znowu wymyślił?".
Obecnie planuję kolejne techniczne wpisy, postaram się w tym samym czasie po Polsku i po Angielsku.
Na razie czeka mnie przetłumaczenie drugiego wpisu o opłatach.
Ale to za kilka dni, bo w poniedziałek będę "występował" w Łodzi na Blockchain Meeutp #5 - o Lightning Network.
Jakby ktoś się wybierał to informacje o evencie:
http://www.wherevent.com/detail/Blockchain-Meetup-Lodz-Blockchain-Meetup-Lodz-5
https://www.facebook.com/events/1636664643073265/
Po opublikowaniu filmu nie omieszkam się pochwalić :)
Zapraszam!