Wiesz ile krwi możesz komuś oddać?
450ml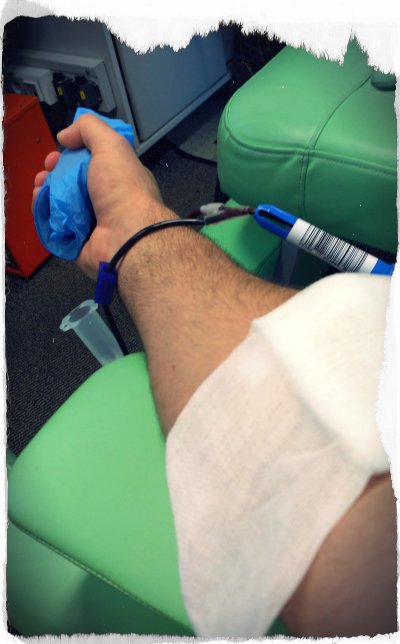 Dla mnie jest to 8-9% mojej całej krwi
Dla ludzi w niebezpiecznej sytuacji, te 8-9% może uratować życie
Pomóż komuś, oddaj swoją krew.
Dziś oddałem swoje kolejne 450ml 0RH-, mam nadzieję, że kogoś tym uratuje życie.
Polecam wam też oddać. Trwa to do 20 minut, za co mamy świadomość, że kogoś w potrzebie możemy uratować.