Cześć

Dziś chciałem się troszkę pochwalić jak to Św. Hubert, patron myśliwych, polubił mnie w tym roku podczas polowań zbiorowych.

Polowania te odbywają się w okresie od początku października do końca stycznia i mają charakter polowań, w których bierze udział od kilku do kilkunastu myśliwych. Celem tych polowań jest zintensyfikowanie odstrzału zwierząt łownych.

Ogólnie wygląda to tak, że na danym terenie myśliwi ustawiają się dookoła lasu czy też innego terenu, przez który przechodzą osoby i płoszą zwierzęta. Zwierzęta wychodzą z tego terenu i są odstrzeliwane. Jest to jeden z najlepszych sposobów na szybki odstrzał zwierząt łownych aby wykonać plany łowieckie.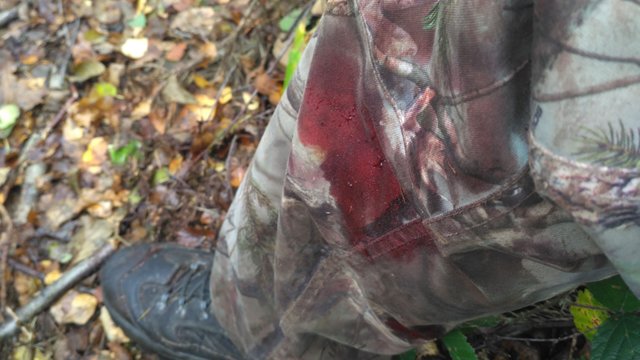 No ale dobra, miałem się troszkę pochwalić.
W tym roku mieliśmy już 12 polowań zbiorowych podczas których odałem już troszkę strzałów. Głównie do dzików, których mamy odstrzelić u nas ponad 580 :O
Nie mam pojęcia czy to się uda, bo my jako myśliwi wątpimy aby tyle dzików w ogóle było na obwodzie zarządzanym przez nasze koło. No ale nic, jakoś spróbujemy to zrobić ;)
Wracając. Pierwszy strzał oddałem 8 października do dzika. Oczywiście padł od razu. Kolejny strzał oddałem tydzień później do lisa. Następne strzały były regularnie co tydzień. Zawsze były to dziki.
Aktualnie od początku października mam na koncie 8 dzików i jednego lisa.
Mam na celu do końca stycznia dojść do 25 dzików. Czy to się uda, nie wiem. Jestem dobrej myśli, bo w zeszłym roku od początku października do końca stycznia miałem 10 dzików i lisa. Tym razem jest to zdecydowanie szybciej ;)
Darz Bór