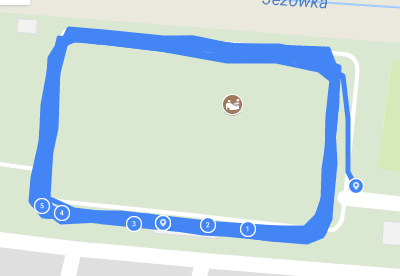 Witam wszystkich w Niedzielny wieczór, minęło kilka dni od mojej ostatniej relacji z biegania, poprzednie treningi wykonałem mniej więcej tak jak opisałem
Dzisiaj przedstawiam wam mój trening:
Rozgrzewka około 10minut
Następnie wybieganie 5km.
-2km wolniejszym tempem, następnie 3/4/5km delikatnie przyspieszając:
Na koniec delikatne rozciąganie.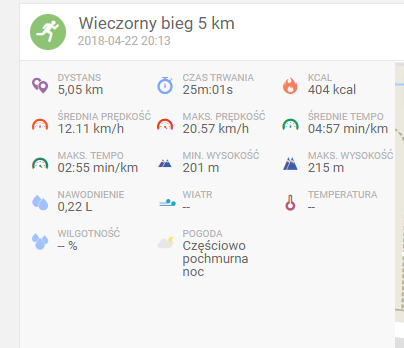 Po kilku przemyśleniach mam zamiar w około 4 miesiące zejść do czasu około 17minut na 5km, taki czas już kilkukrotnie potrafiłem zrobić, bez większego trudu, na chwile obecna tego nie sprawdzam, jeżeli bede w stanie ustanowić taki czas to wezmę udział w imprezach biegowych w tym czasie muszę nauczyć sie biegać taktycznie i rozkładać dobrze siły.
Dla wszystkich osób które trenują życzę sukcesów
Postaram sie dodawać wszystkie moje treningi, mam nadzieje że z czasem co raz więcej osób zacznie śledzić moje wyniki i postępy, mile widziany resteem
Rób to co lubisz :)
Z racji że powstał tag
#run100kkm
stworzony przez
@rolsonpatison
, podłączam swoje wszystkie biegi z aplikacji endomodo a wyniki będę dodawał przy każdej relacji
Pozdrawiam wszystkich, Dobranoc.