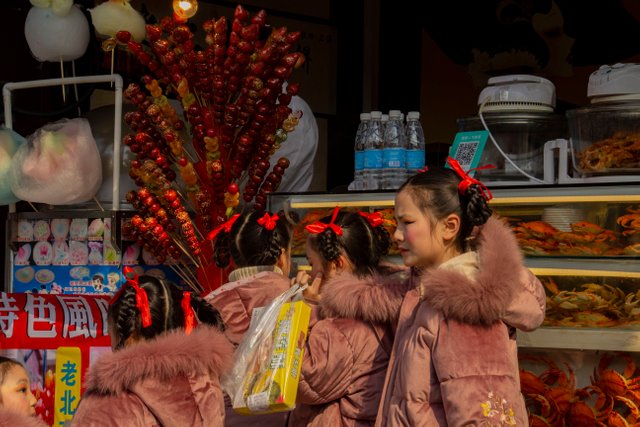 Jaki jest Shanghai ? Kolorowy, nowoczesny, odrealniony, kiczowaty, międzykulturowy, dziwny?
Snując się resztkami energii po 24 dniach spędzonych w Chinach ciężko określić to w dwa dni. Zwłaszcza kiedy stoi się na bundzie, gdzie po lewej stronie wyrastają wielkie, zabytkowe budynki i kamienice w europejskim stylu wraz z pomnikiem byka, który oczywiście był tylko "inspiracją" zaczerpniętą ze Stanów, a po prawej stronie zatoki jeden z najbardziej znanych widoków lasu zmieniających kolor wieżowców. Czy to już trochę Nowy York ? a może trochę Budapeszt ?
Bund jest najlepszym miejscem do obserwacji. Jakaś starsza Chinka nagrywa telefonem filmik śpiewając przy tym piosenkę a jakiś gościu z innego kraju idzie za nią i nagrywa jak śpiewa. Podchodzą do mnie młodzi Chińczycy i pytają o zdanie na temat ich pomysłu. Przysiada się też Meksykanka, która próbuje uciec samotności na drugim końcu tego świata. Obserwuje jak T , który próbuje spokojnie zrobić time lapse na statywie dręczą co i raz nowi Chińczycy.
Nieoczywisty. To słowo, które chyba pasuje najbardziej do tego miasta na drugim krańcu świata.
place : Shanghai, China.
by Canon EOS 1200 D, 55 mm f/3.5-5.6
You can also follow me on Instagram: @malgorzataef