Łapcie promienie słońca w ostatnie piękne dni tego lata!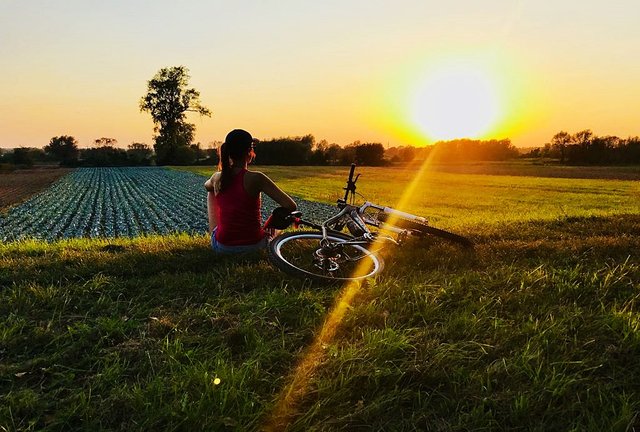 Moja ulubiona, ale już kończąca się pora roku bardzo nas rozpieszcza.
Dzisiejszy dzień był wyjątkowo piękny, temperatura dochodziła do 25 stopni!
Oczywiście nie mogłam odpuścić jazdy rowerem :)
To był dobry trip. Szybkie tempo i 20 km trasy, do tego przystanki  na złapanie oddechu.
Obserwowałam mijające krajobrazy, rozległe pola pięknej kapusty i pomarańczowy zachód słońca... Przyjemnie! :)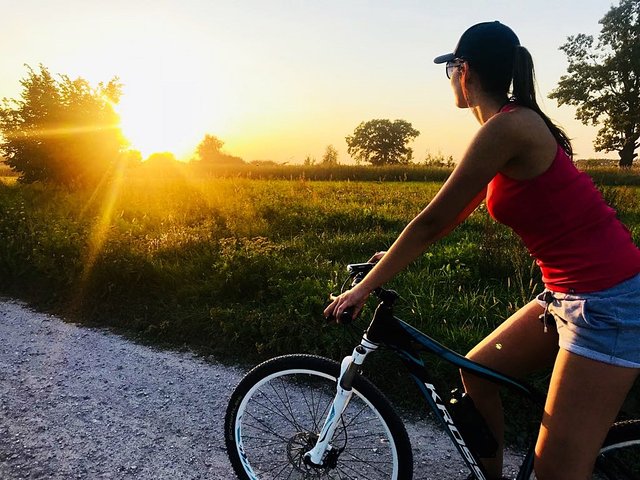 Lato szybko przemija i wygląda na to, że pożegna nas słonecznym dniem. Od soboty załamanie pogody...  Chciałam Was BARDZO ZACHĘCIĆ do dowolnego rodzaju AKTYWNOŚCI na świeżym POWIETRZU. Rower, spacer, bieganie, medytacja...  Zabierzcie ze sobą ulubioną muzykę lub zostawcie elektronikę w domu i wsłuchajcie się w dźwięki natury.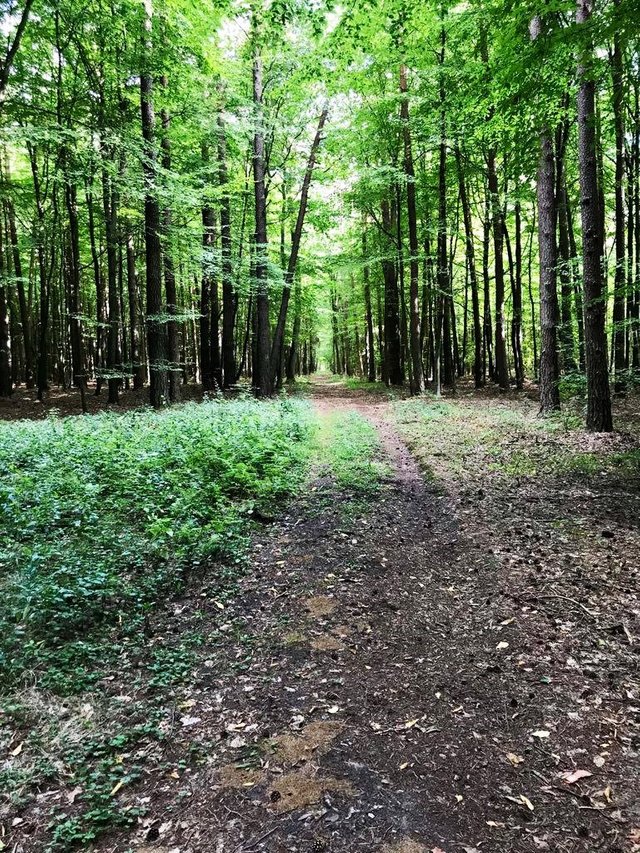 Podzielę się z Wami nowym, bardzo motywującym mnie do działania sposobem, który usłyszałam ostatnio od jednej z moich ulubionych mentorek Kamili Rowińskiej. 
ZASADA 1 MINUTY
jeśli chcesz zmotywować się do dowolnej aktywności fizycznej, że np. przebiegniesz 5 km, pojeździsz rowerem godzinę, czy pójdziesz na długi spacer, etc. to zamiast od razu robić na maxa, ROBISZ w ciągu 1 minuty cokolwiek związanego z tą aktywnością typu np. przysiady przez minutę, brzuszki, pajacyki.
W momencie kiedy zaczniesz - będziesz chciał więcej! To naprawdę działa!
Oprócz tego po powrocie z pracy nie rozsiadaj się na kanapie!  
Skorzystaj jeszcze przez te 2 nadchodzące dni ze słońca! :)