czy istnieje bardziej uniwersalne warzywo niż ziemniak...?
dziś wegańska prostota ;)
~~~ F R Y T K I ~~~~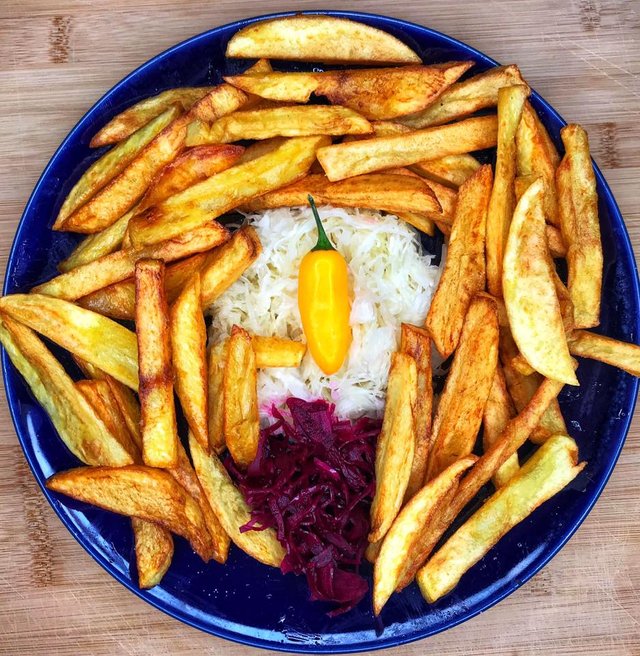 Pospolita bulwa występująca w tysiącach odmian to coś, co zawsze gościło w naszej kuchni i nie sądzę, aby to się kiedykolwiek zmieniło, bo możliwości ziemniaka wykraczają poza wyobraźnię... :D
W takim wydaniu po prostu obierz, pokrój i usmaż ok 5-6 sztuk dużego ziemniaka...
Można ułatwić sobie krojenie maszynką do tego stworzoną, ale moim zdaniem najlepszy klimat domowych frytek oddają takie nierówne cięte od ręki ;)
...szczypta soli + domowy (a jakże) ketchup i  mocno kwaszona kapusta
taki set daje mi mnóstwo przyjemności i satysfakcję :D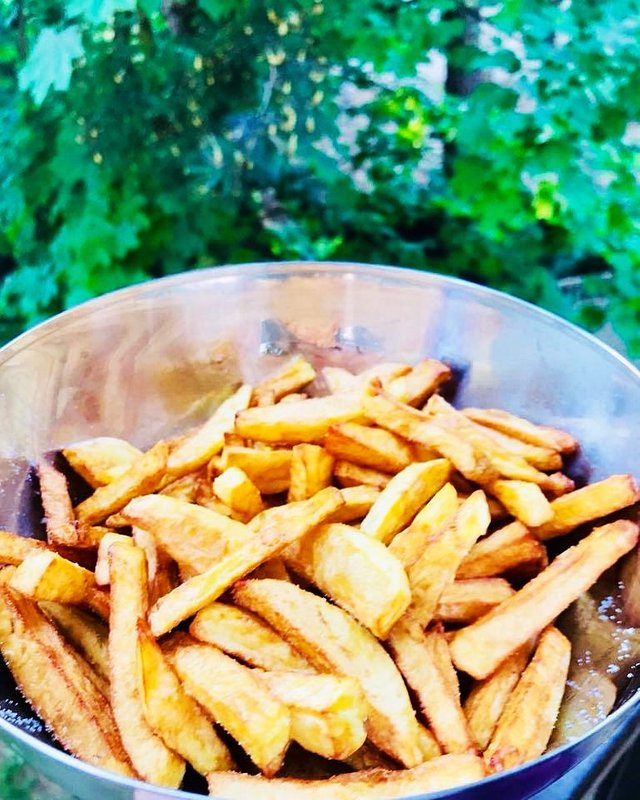 Apeluję! Następnym razem nie idźcie na łatwiznę.
Zamiast kupować pseudo duże frytki w mac'u zróbcie swoje!