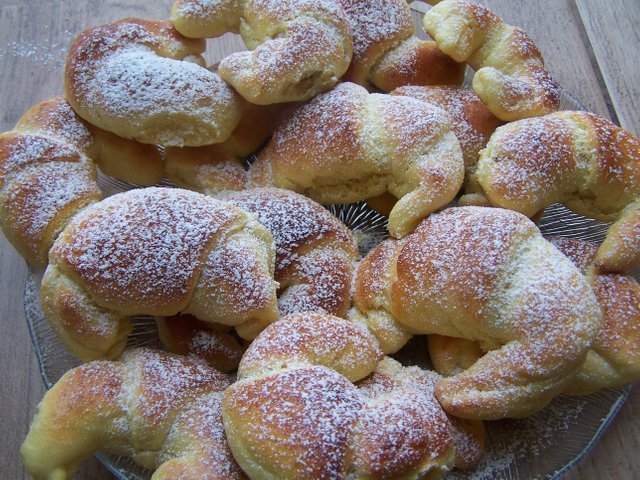 Hej
Rogaliki z ciasta krucho-drożdżowego to mój sposób na deszcz i ten pochmurny zimny dzień. Robi się je łatwo, szybko mają tylko jedną wadę-za szybko znikają z talerza. Więc uwaga ZAPRASZAM na uśmiech na twarzy!!!
Skoro ma być uśmiech to musi być szybko, więc robię je w mikserze. Do miski wrzucam 250 gr mąki, pół kostki masła, 2 żółtka, łyżkę cukru waniliowego, 25 gr drożdży roztartych w 100 ml jogurtu greckiego i szczyptę soli.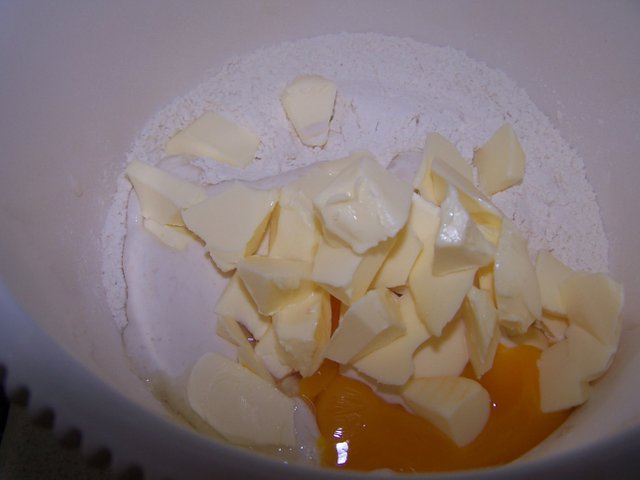 Mikser załatwia sprawę w 5 minut. Wychodzi ładne, elastyczne ciasto.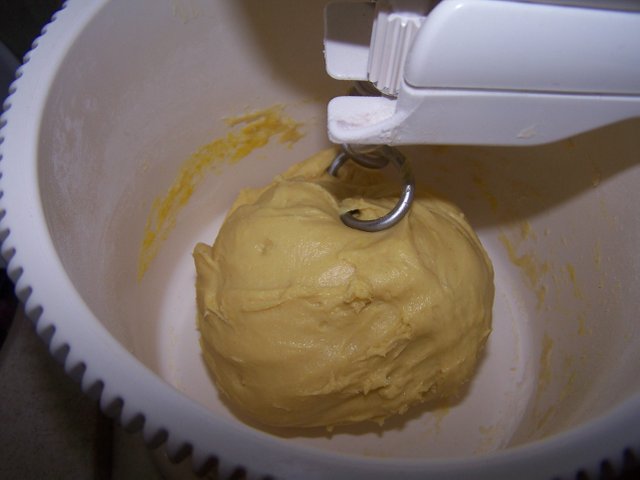 Posypuję mąką i odstawiam pod ściereczką do wyrośnięcia.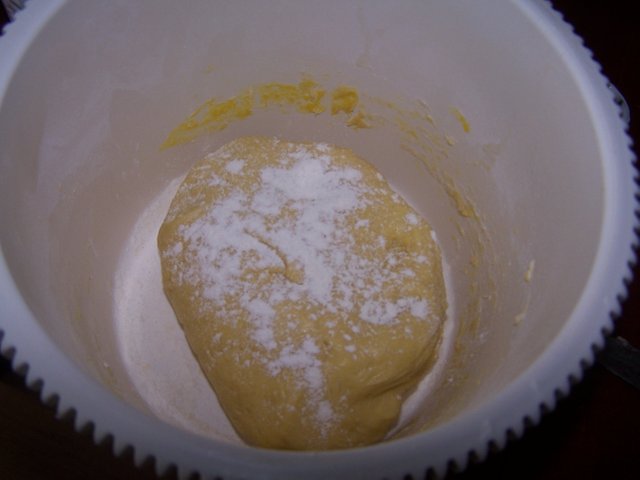 Po godzinie ciasto jest ładnie napuszone.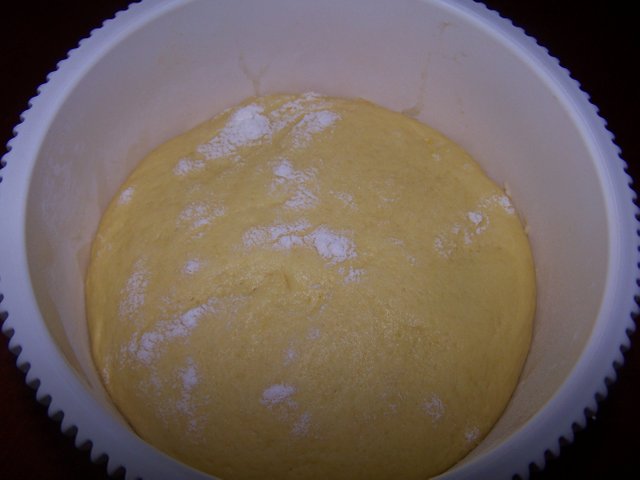 Teraz najlepsza zabawa. Dzielę ciasto na pół i wałkuję na cienkie kółko. Na każde nakładam odrobinę dżemu, marmolady, nutteli czy czego tam macie pod ręką. U mnie domowe powidła.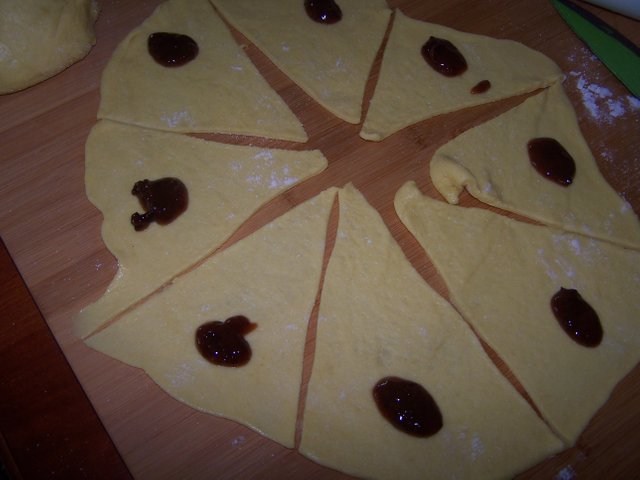 Teraz zwijam w rogale i układam na blaszce. Zostawiam na pół godziny do podrośnięcia.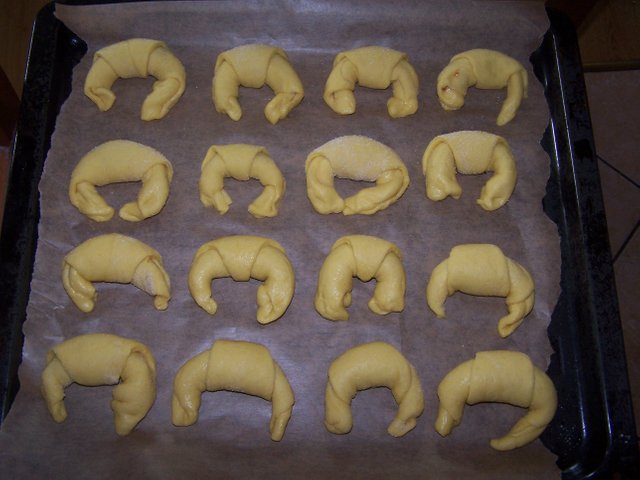 Przed wstawieniem do pieca smaruję białkiem. Piekę 10 minut w 180 stopniach.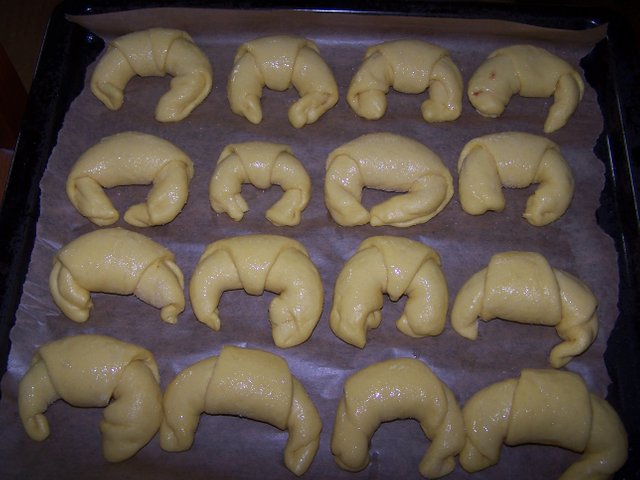 I gotowe. Ponieważ nie mają prawie cukru posypuję je obficie cukrem pudrem.