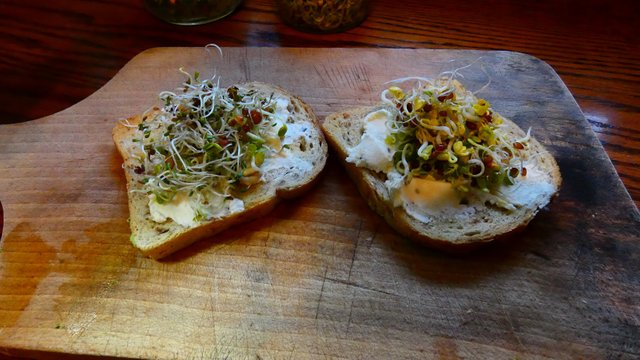 Wiosna zbliża się wielkimi krokami więc warto wrócic do dobrej formy po zimie. Pomogą nam w tym kiełki, to podstawa w diecie na przesilenie wiosenne. W kiełkach znajdziemy witaminy, mikroelementy, białko, błonnik i to w gigantycznych ilościach.
Lubicie kiełki jako dodatek do kanapki lub sałatki?
Wolicie kupować w sklepie gotowe kiełki czy może hodujecie na sami w domu na słonecznym parapecie?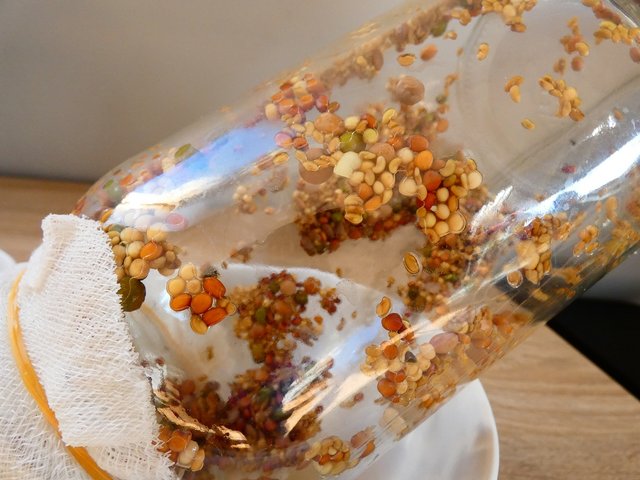 Ja zdecydowanie postawiłam na hodowlę kiełków w domu, może nie mam jakiegoś profejonalnego sprzętu ale słoik, kawałek gazy i gumka recepturka + kawałek parapetu i odrobinę słońca na początek świetnie się nadaje! Polecam :)
Kiełki to skarbnica witamim, witamin z grupy B, witaminy C , D, E, K, PP , żelaza, fosforu, wapnia, magnezu, potasu, cynku, jodu, manganu, miedzi, litu oraz selenu. Zawierają dużo beta-karotenu, wartościowego białka oraz kwasów tłuszczowych omega-3. Są bogate w błonnik . Dostarczają niewiele kalorii , nie mają właściwości wzdymających oraz możemy je zajadać codziennie !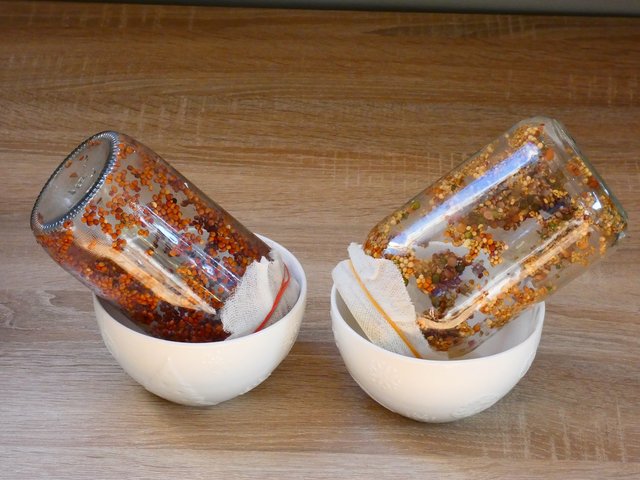 Nasza ulubiona mieszanka kiełków to ostra , kiełki rzodkiewki i czerownej kapusty. A Wy, jakie kiełki lubicie najbardziej?
HODOWLA KIEŁKÓW W DOMU.
Potrzebne nam będzie:
słoik o pojemnosci 1l
kawałek gazy
gumka recepturka
woda
miseczka
miejsce na parapecie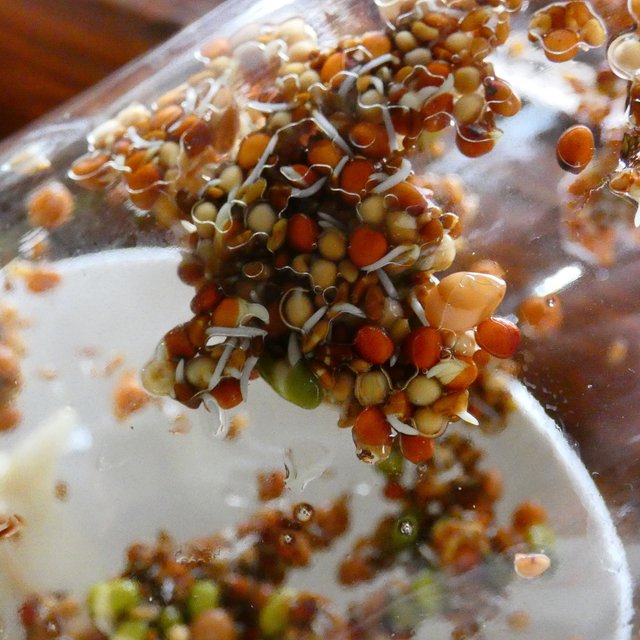 Namaczamy nasiona w wodzie. Wsypujemy je do słoika ( słoika niczym nie przykrywamy), zalewamy letnią przegotowaną wodą( ok 3/4 wysokosci słoika) i odstawiamy na ok 1 godzinę .

Po tym czasie słoik obwiązujemy gazą i odcedzamy wodę z nasion.

Słoik z opłukanymi ziarnami (bez wody) stawiamy pochyło na miseczce, tak by resztki wody swobodnie obciekały oraz aby był stały dopływ tlenu do nasion (inaczej kiełki zaatakuje pleśń:()

Słoik stawiamy w półcieniu , ziarna płuczemy wodą 2 razy dziennie ( nasiona zalewamy wodą, odlewamy i stawiamy na miseczce, aby woda odciekła )

Kiełki będą gotowe do spożycia za ok. 3-4 dni.