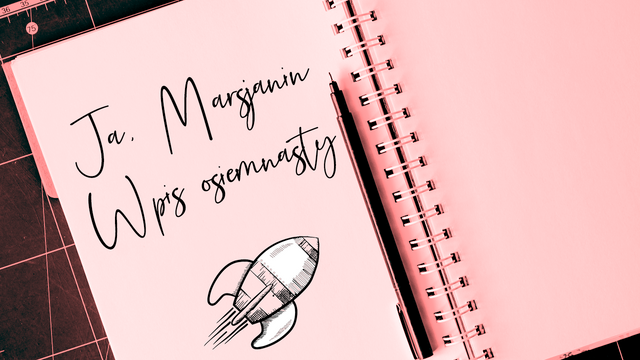 Udało się. Lecę w kierunku krateru Viktorii. Zostało 254 dni do lądowania. W tym momencie baza jest przygotowywana na mój przylot. Szkoda, że nie przez ludzi bo mogliby się ze mną przywitać. Nie, mój nowy dom jest przygotowywany przez stertę złomu, który zostanie wyłączony gdy tylko położę stopę na Marsie. Z drugiej strony ta sterta złomu pomaga mi przeżyć, więc nie powinienem być na nich taki zły.
Skoro jeszcze trochę będę leciał to opowiem nieco o mojej przyszłej pracy. Moja przyszła praca to technik mechanik....botanik doktor bla bla bla. Bla! Okazało się, że wszyscy z mojej załogi łącznie ze mną będą wykonywać to co powiedzą Panowie w fartuchach na Ziemi. Argumentowali to stanowiskiem, że nie wiadomo czego możemy się spodziewać w trakcie misji i mamy robić to co zostanie nam powiedziane. Swoją drogą świetna organizacja tak ważnego przedsięwzięcia.
W trakcie podróży jestem pod stałą opieką Houston, rodziców i Martyny. Codzienne pytania o stan zdrowia, samopoczucie i myśli to normalka. W końcu muszą nas kontrolować. Tyle miesięcy w metalowej puszce umieszczonej w kosmosie może popsuć niektórym w głowach. Mam nadzieję, że ja będę miał trzeźwy umysł cały czas i nie będę rozmawiał do ziemniaków, które zabrałem ze sobą w celu kilku badań.
Jestem szczerze podekscytowany tym wszystkim. Ciekawe czy jak wyśle im list w butelce, że chcę zostać to się zgodzą.