[PL/Eng]City in the Night with N
[PL]
Miasto nocą jest piękne, szczególnie w kolorach różu i fioletu. Narysowanie całości zajęło mi 8 godzin, miałem 2 około pół godzinne może 40 minutowe przerwy. I zamierzam to jeszcze doszlifowywać, generalnie to chciałem namalować coś co będzie zawierało moją oc i będę mógł powiesić na ścianie i umieścić w ewentualnym portfolio. Miałem kilka prac które podobało się mi bardziej niż inne, ale żadnej którą mógłbym nazwać naprawdę dobrą, a w to celowałem z tym.
[Eng]
City in the night is beautiful, especially painted in purple and pink. Painting whole thing took mi 8 hours with 2 breaks around half hour to 40 minutes. I still plan to polish this piece, in general i wanted to make painting with contains my oc and i can hang it on wall without being ashmed or put it in my future portfolio, like i had few better than worse arts, but no one of them was really good, and that what i aiming for with this one.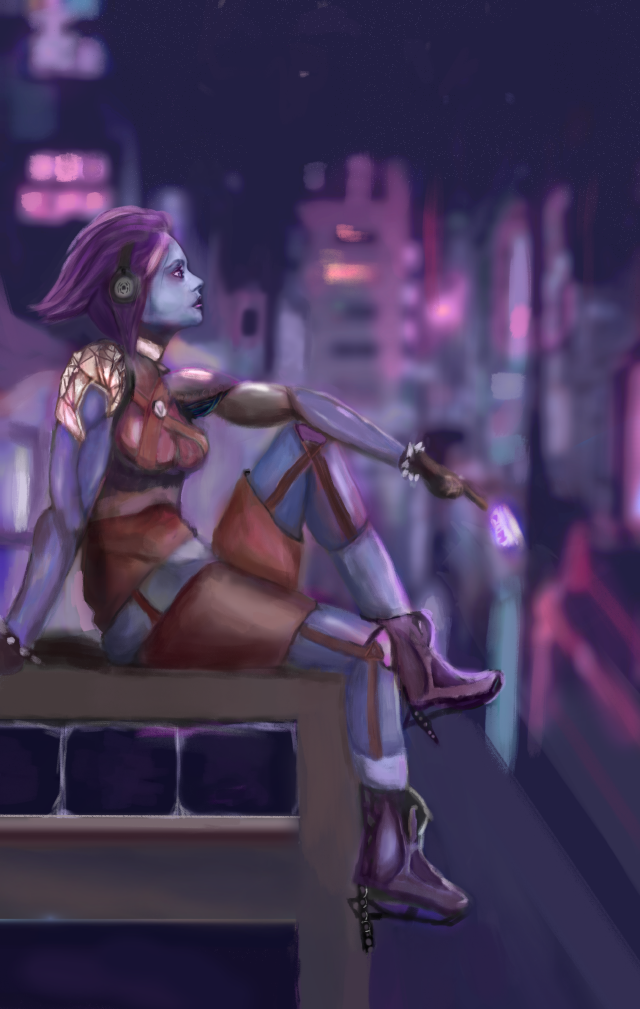 [Pl]
Więc, tak jak pisałem wciąż planuje poprawić krawędzie itp. Dodać jakieś małe detale może, zrobić coś z rękami a może poprawić miasto w tle. A najlepiej wszystko na raz.
Proces dochodzenia do tego stanu:
[Eng]
well, like i writed earlier, still planning on fixing edges etc. Add some minor detalis, maybe do something with arms or maybe refine city in background. Or evertyhing at once.
Painting process: