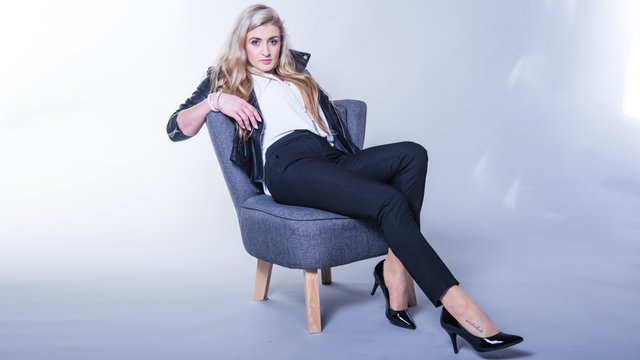 English version here
Ciężka praca i niesamowita odwaga, to cechy, które nie są obce Paulinie Woźniak – polskiej pływaczce i medalistce igrzysk paraolimpijskich. Pomimo braku od urodzenia lewego przedramienia, rozwinęła swoją miłość do pływania i sportu, którą po mistrzowsku pokazała podczas igrzysk, gdzie zdobyła dwa medale – srebrny w Pekinie oraz brązowy w Londynie. Uczęszczała na studia, gdzie kształciła się na kierunku architektury wnętrz, który ukończyła z wyróżnieniem. Pomimo wielu zdolności, na co dzień, swoją pozytywną energię przekazuje innym, jako trener personalny. Nie boi się wyzwań i nowych doświadczeń, dlatego też wie jak eksperymentować również z modą i to w dobrym stylu. W tej stylizacji zaproponowano kreacje codzienną, noszoną bardzo nowocześnie, z postawieniem jednocześnie na elegancki minimalizm, a zarazem wygodę, a tym samym zobrazowanie tkwiącej w kobietach, zmysłowości i pewności siebie.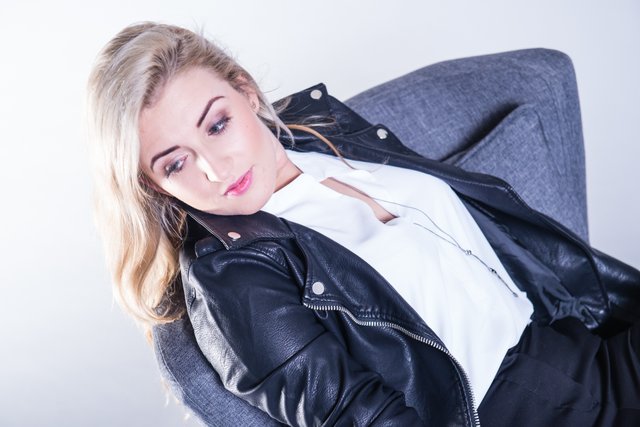 Kreacja jest elegancka dzięki czemu sprawdzi się we wszystkich formalnych sytuacjach, a jednocześnie na tyle wygodna, że może być noszona na co dzień. Klasyka kolorystyczna stylizacji daje szerokie możliwości noszenia jej na każdą okazję. Na wierzch czarna kurtka z mocnym charakterem, a pod spodem zwiewna biała bluzka bez rękawów może być noszona zarówno z okryciem lub bez. Do tego eleganckie zwężane spodnie w lekki kant. Całość dopełniają dopasowane do sylwetki, klasyczne lakierowane szpilki. Dodatkami do stroju były: srebrny długi łańcuszek oraz srebrno-różowe metaliczne bransoletki. Delikatny makijaż stał się w tej odsłonie uwieńczeniem kobiecej urody i stylu. Przygotowana z myślą o Paulinie stylizacja spełni wszystkie wymogi nowoczesnej kobiety.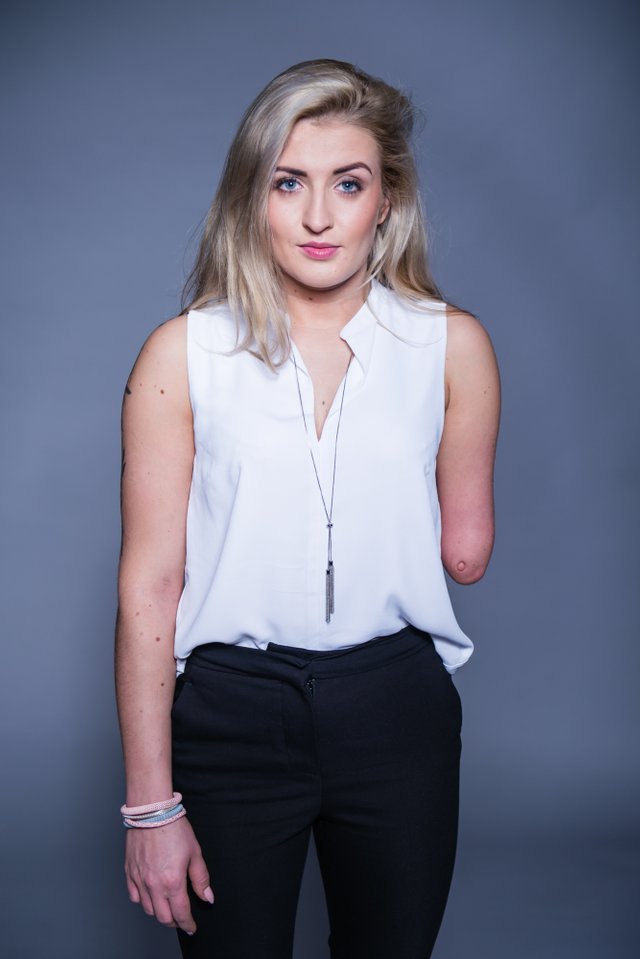 Na zdjęciu: kurtka marki Stradivarius, biała zwiewna koszula marki H&M, spodnie pochodzą od Zary, łańcuszek i bransoletki – marki Reserved, a lakierowane szpilki są ze sklepu Deichmann.