Witam! Polską społeczność steem.
Jako, że pierwszy raz piszę coś dla polaków a w zasadzie pierwszy raz coś dłuższego na Steemit. Chciałbym wstępnie napisać jak zaczeła się moja przygoda z Spray Artem.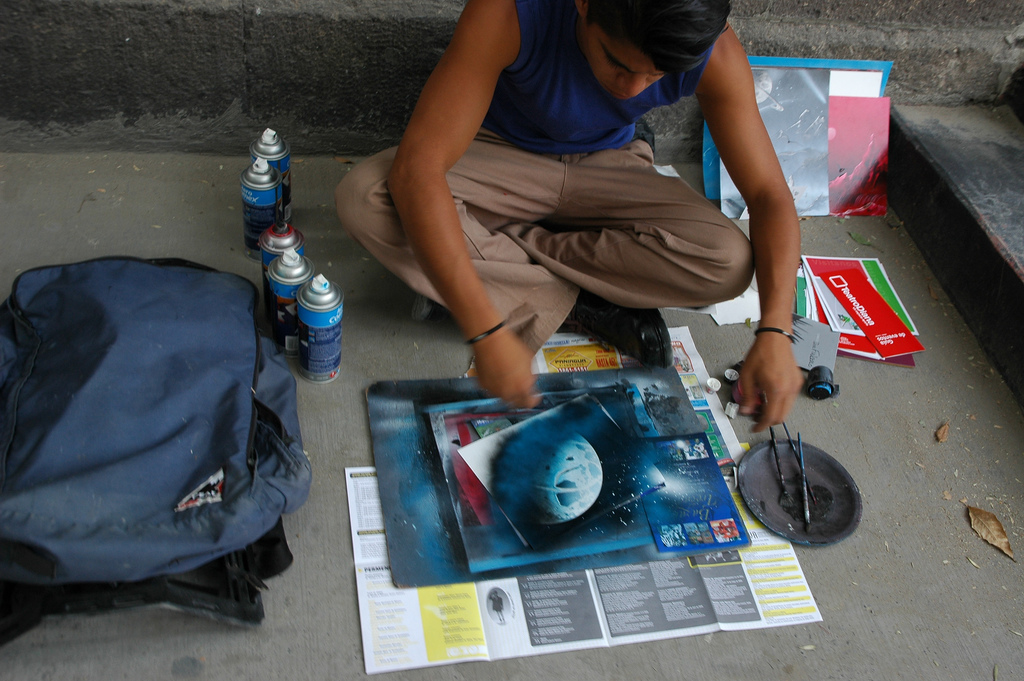 Kto nie widział osoby malującej sprayami nad morzem, niech pierwszy rzuci kamień!
Hm... może ten kto nie był nigdy nad morzem. Ale mniejsza, nieważne.
Właśnie nad morzem jako mały chłopiec pierwszy raz zobaczyłem jak ktoś wykonuje Spray Art. Strasznie spodobały mi się kolorowe, fantazyjne obrazy a jeszcze bardziej spodobał mi się magiczny sposób ich wykonywania. Ha! Magiczny... Jako małemu chłopcu wydawało się być to magiczne, w końcu mężczyzna, który akurat wtedy malował, wydawało się jakby randomowo psikał sobie sprayami. Gdzieś tam sobie ustawił jakąś miskę, potem przetarł tu i tam i nagle odsłonił piękny obraz, który zrobił w krótkim czasie.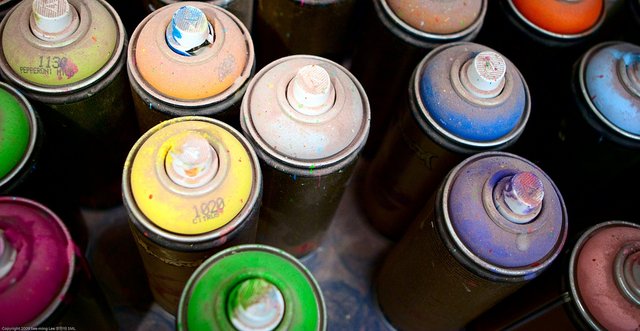 Zawsze lubiłem szkicować, najbardziej portrety. Imponował mi mój tato, jego talent do szkicowania i malowania. Niestety moje umiejętności nigdy mu nie dorównywały, choć najgorsze też nie były. Od czasu do czasu coś naszkicowałem jak miałem ''wenę''. Ale nigdy to nie było coś poważnego. Wracając do tematu tego tekstu, jakiś czas temu przypomniałem sobie o chłopcu który oglądał nad morzem ''magicznych'' artystów. Już wtedy oglądając ich też tak chciałem czarować. Ale najzwyczajniej w świecie zapomniałem o tym. Stwierdziłem, że teraz jest czas na to abym zrobił coś w tym kierunku.
Kupiłem podstawowe kolory sprayów :
-czerwony
-czarny
-biały
-niebieski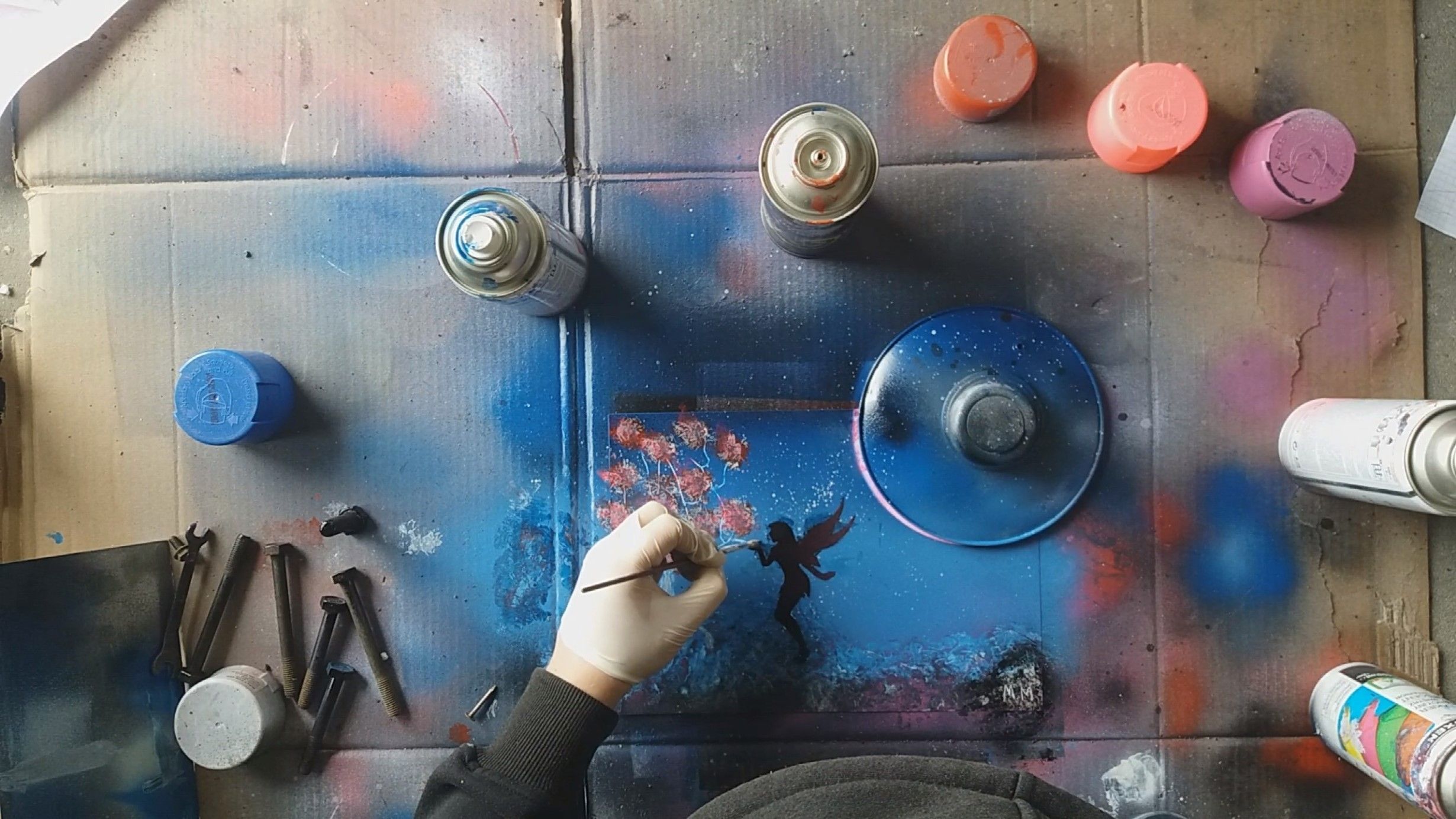 Przyjechałem do domu ze sprayami i pomyślałem ''Okey, mam spraye tylko jak nimi malować''. Oglądając ulicznych artystów wydawało się to bardzo łatwe, dopóki nie musiałem skonfrontować się sam na sam ze sprayami i kartką. Postanowiłem znależć żródło nauki oraz wiedzy. No i znalazłem! Jest to osoba, która nagrywa na youtube pod pseudonimem Skech Art. Jest naprawdę świetnym artystą!
A więc tak zaczęła się moja przygoda z Spray Artem. W następnych postach pokaże jak się uczę oraz co i jak wykonuje.
Pozdrawiam MisiekArts! :)
Chciałbym bardzo podziękować @Santarius za pomoc w odnalezieniu się na Steemit oraz pomocy przy formatowaniu tekstu ;)