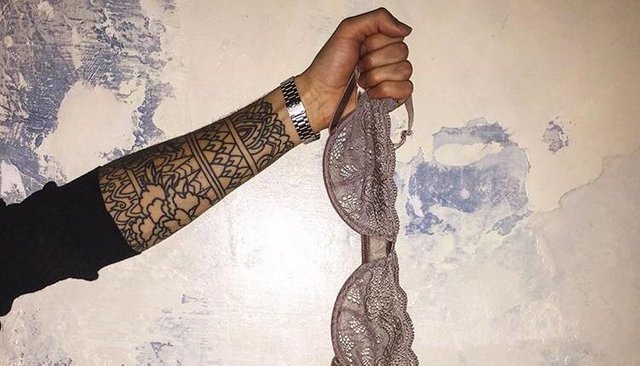 Siemanko,
Na wstępnie napisze, ze nie będzie żadnych faktów, a tym ardziej mitów na temat tatuaży, zaznaczę, ze będzie to nic innego jak moja subiektywna ocena na temat 'dziabania sie'.
Tak wiec, dla mnie temat jest zaskakująco prosty i nie pozostawiam na tym polu popisu dla innej odpowiedzi jaktylko 3 razy TAK.
Pierwszy tatuaż zrobiłem w wieku 16 lat, bez jednoznacznej zgody oby moich rodziców (choć wystarczy jeden), to Mamusia ma uznała, ze mogłem chociaż poczekać do 18 roku życia. Padre na propsiku podszedłem do tematu - jak zawsze zreszta.
Do dnia dzisiejszego z jednego zrobiło się 11 i coś czuje, ze na tym nie poprzestane.
'A jak to będzie wyglądać na starosc' - usłyszałem niejednokrotnie. Na cóż bez wahania rzucałem - zajebiscie, Ot co!
'A co jak przestanie Ci się podobac'? - to trudno, zakryje, bądź usune, bądź będę żył z ta świadomością.
'A to przecież jest takie drogie'! - nie droższe od Twojego palenia...
'A co w pracy powiedza'? - dam Ci znac.
'Chciałbyś żeby Twoje dzieci się tatuowaly'? - No raczej!
etc.etc.etc
Mógłbym rozpisywać się nad tym dniami i nocami a i tak znajdziemy popleczników jak i ludzi, którzy stanowczo będą hejtowac tatuaże.
Na koniec warto zauważyć, ze ciało każdego z nas należy tylko i wyłącznie do nas (nie mówię tu o paniach, które nie chcą trzymać się tej roli) i to my decydujemy co z nim robić!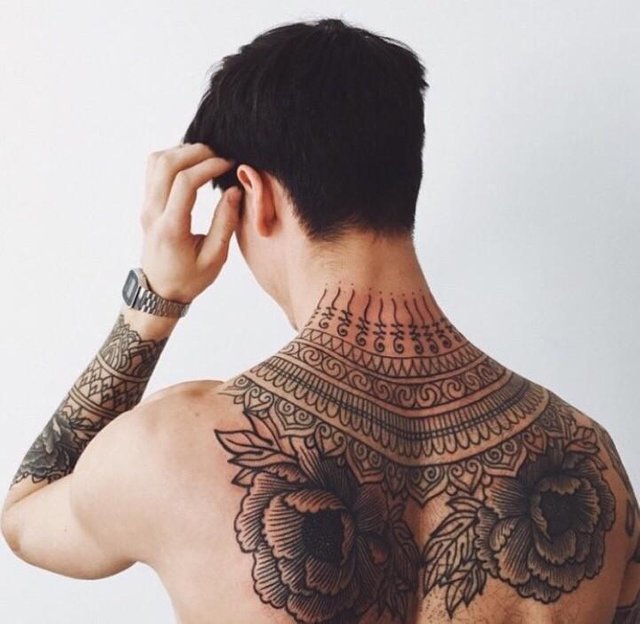 P.S. Tak, to ta sama osoba i tak, jestem nią ja.