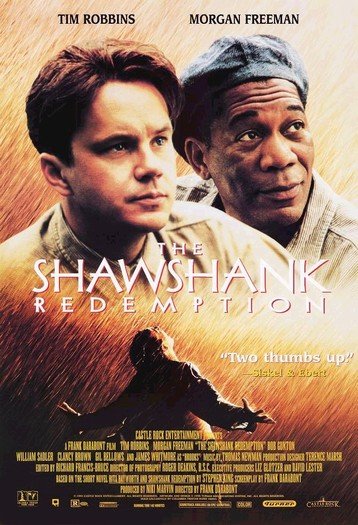 Narracja filmu utrzymana jest w tonie powieści, a dokładnie historii opowiadanej przez jednego z więźniów zakładu penitencjarnego Showshank. Grany przez Morgana Freemana, Red opowiada nam histori swojej przyjaźni z Andy Dufresne, bankierem niesłusznie skazanym na dożywocie za zabójstwo żony. Dufresne to postać której towarzyszymy od początku do końca w więziennej niedoli i jego marzeniu o wolności.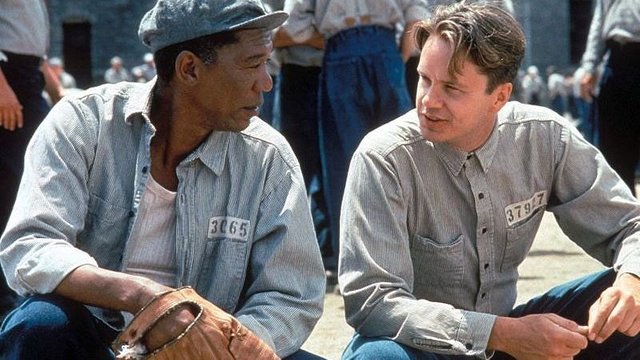 Autor literackiego pierwowzoru Stephen King, reżyser i scenarzysta Frank Darabont, a przede wszystkim grający te role Tim Robbins wspólnie wykreowali postać tyleż nieskazitelną i nad wyraz pozytywną co inteligentną i nieustępliwą. To właśnie te cechy połączone ze światem w którym został osadzony Andy sprawiają że zżywamy się z nim od pierwszych chwil i tym silniej przeżywamy jego historie, tragedie czy późniejsze momenty szczęścia.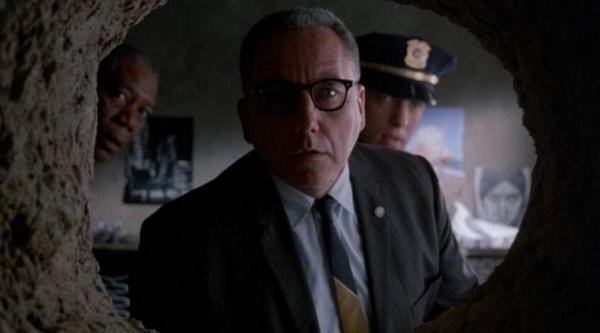 Tak zwane kino więzienne to jeden z najbardziej fascynujących gatunków z uwagi na unikalność i wyjątkowość świata przedstawionego. Problemy poruszane w tego typu filmach są jednocześnie nie typowe bo charakterystyczne dla mikro świata więziennego oraz stają się odbiciem bardziej ogólnych kwestii dotyczących naszego życia. Jak zbrodnia i kara wpływają na człowieka? Czym jest sprawiedliwość i czy możemy o niej mówić w obliczu nie wydolnego systemu? Czy samotność i alienacja nie jest największą trucizną niszczącą człowieka? Te i inne egzystencjalne pytania wypływają z filmu Darabonta, ale sama jego konstrukcja nie ma w sobie nic z pretensjonalnego traktatu. Pozostaje prostym w odbiorze dramatem i w tym tkwi jego największa siła. Ważne pytania i oddziałujące na emocje zdarzenia są tu podane w przystępnej formie.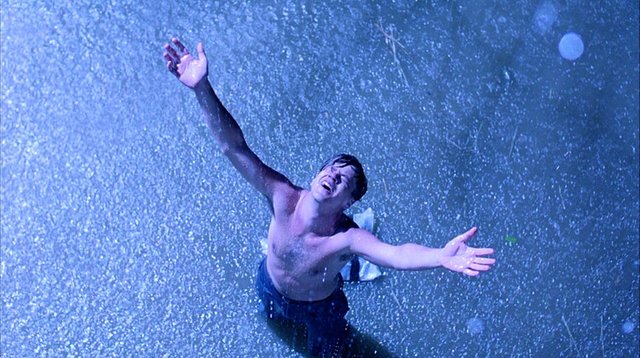 Bohaterowie grani przez znakomitych aktorów walczą o godność, honor i prawdę. Cała historia jest jednocześnie pełna trudnych i smutnych wydarzeń oraz podnosząca na duchu. Przede wszystkim przynosi całą gamę emocji, od tych najbardziej negatywnych po te najbardziej pozytywne. Dlatego losy Andiego i Reda nikogo nie mogą pozostawić obojętnym.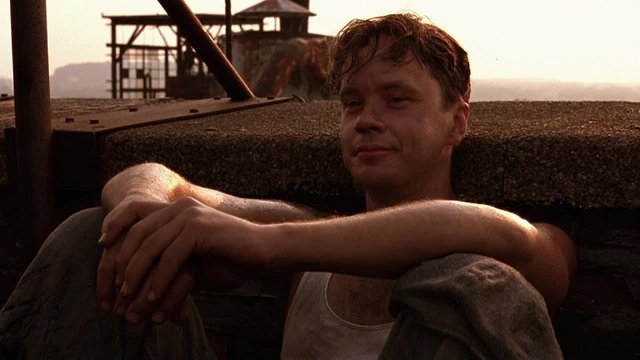 To wszystko sprawia ze na palcach jednej ręki można policzyć tych którzy stwierdzili by że "Skazanego na Shawshank" zwyczajnie nie lubią. Jest to film który może nie zrewolucjonizował kina ale filmowa opowieść Franka Darabonta jest tak poruszająca i świetnie wykonana że trudno wystawić jej niską notę.