Tak ja ostatnio miałam ochote na deserek i stworzyłam sobie zapiekaneczke ryżową z jabłuszkiem i cynamonkiem a chłopaki wymyślili sobie deserek ryżowy z jogurtem greckim i konfiturą porzeczkową.
Ryż jest najlepiej ugotować na wodzie, odcedzić i dodać masełka klarowanego albo oleju kokosowego jak kto woli. Układamy ugotowany ryż w naczyniu żaroodpornym.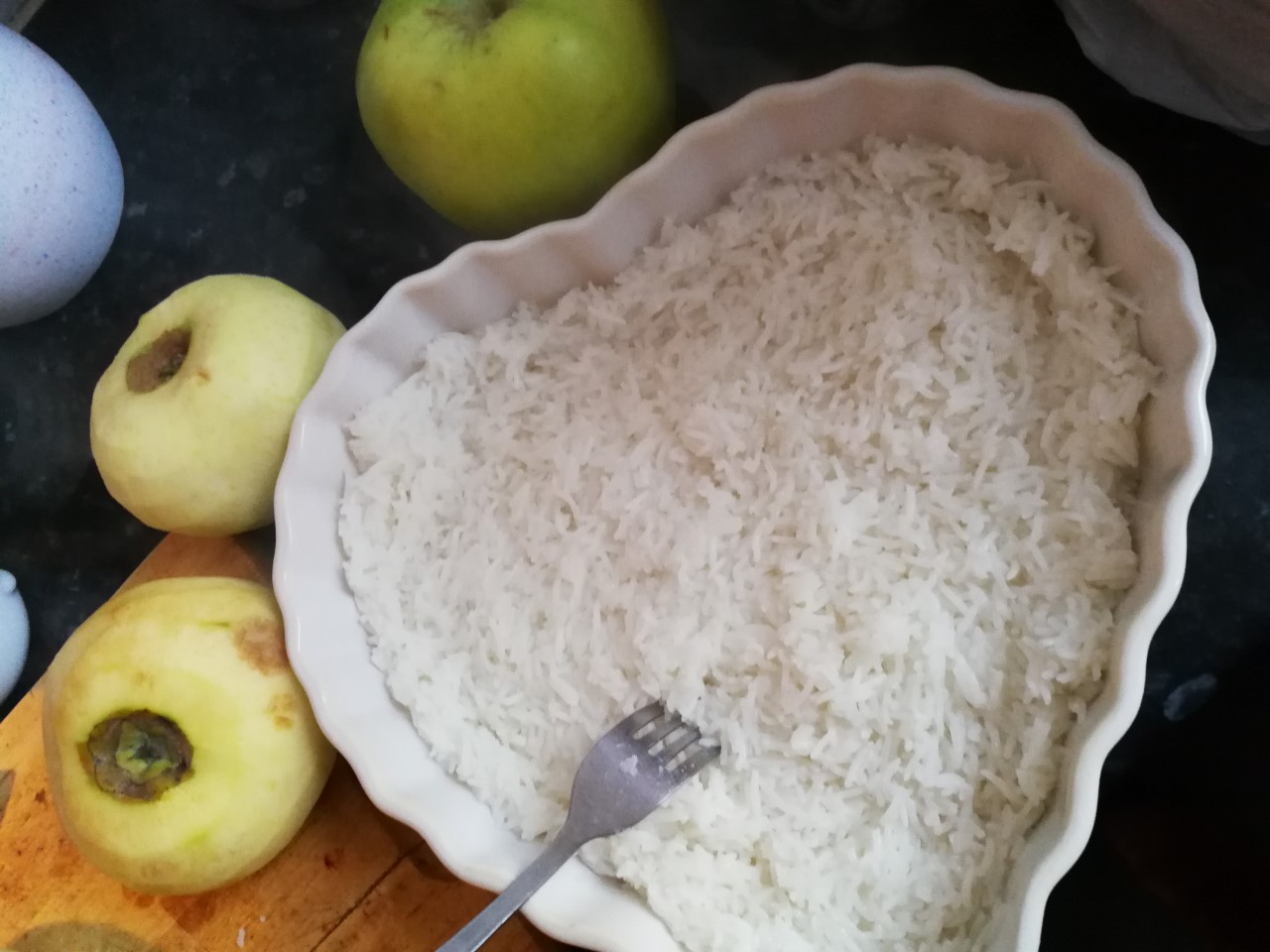 Potem troszeczke masełka albo oleju kokosowego i ucieramy jabłuszko na grubym oczku, posypujemy cynamonem, następna warstwa ryżu, można masełko.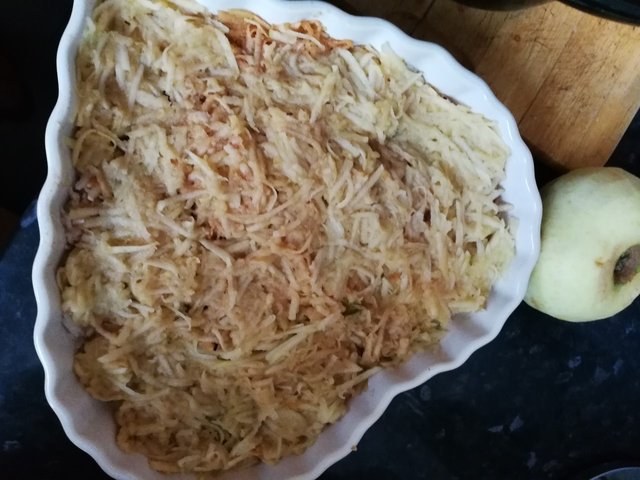 Jabłuszka z cynamonem i ryż i na koniec daje jabłuszka i wkładam do piekarnika na 30 minutek aby jabłuszka się usmażyły.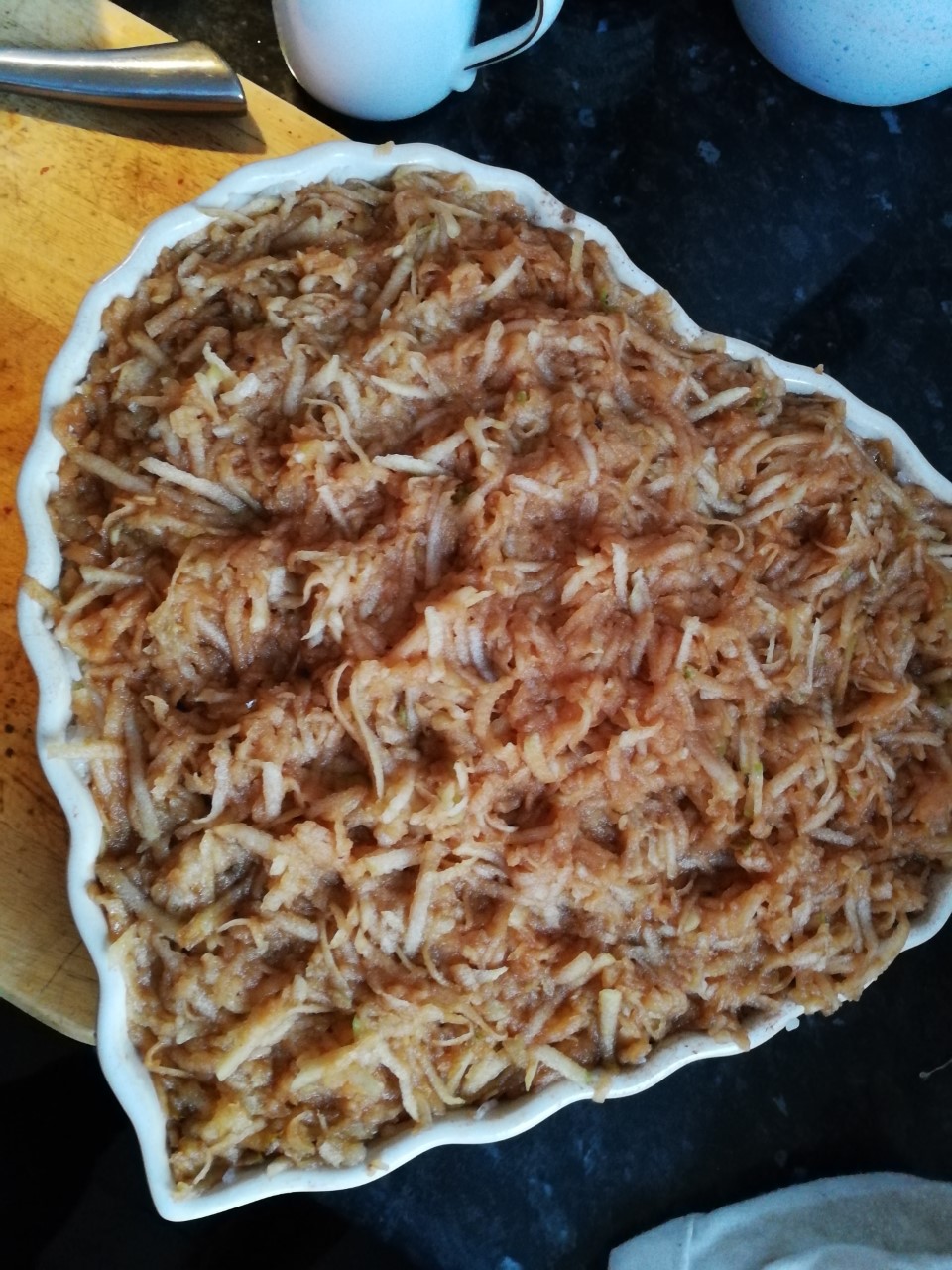 Ja ustawiam piekarnik na 180-200 stopni i gotowe.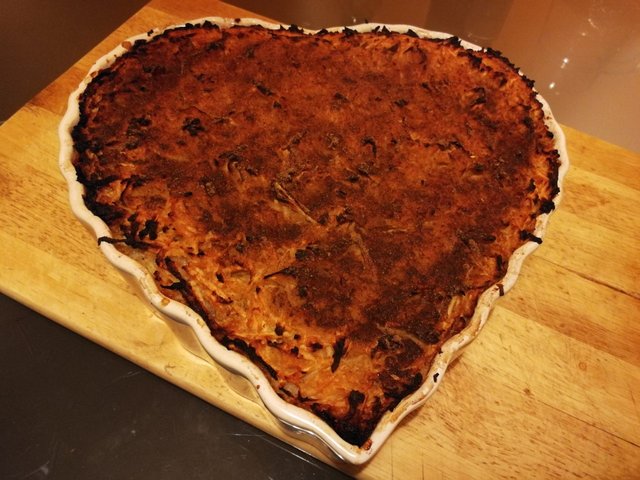 W związku z tym, że ryżu nagotowało się jak dla wojska, to najstarszy syn zaserwował ryż z jogurtem greckim, i konfiturą porzeczkową, bardzo szybciuti i pyszny deser. Na pewno będe go robić częściej bo bardzo posmakował chłopakom w związku z tym, że sami go sobie wymyślili. Znając życie to pewnie by tego nie tknęli jakbym to ja im to zaserwowała, ale jak sobie sami wymyslili to stwierdzili jednoznacznie, że pyszne :)
Z tego tytułu zachęcajmy dzieci nie tylko do pomagania w gotowaniu ale do kreatywności i tworzenia swoich własnych potraw czy dań. Małymi kroczkami niech się uczą. Niech wiedzą, że gotowanie wcale nie jest skomplikowane i sami potrafią sobie przygotować proste i smaczne przekąski pod nadzorem rodzica, albo nawet sami. To bardzo cieszy jak syn przychodzi i pyta się czy chce słodką chwilke - jako gorący kubek kisielu z truskawkami. Fajne to jest jak sam umie sobie zrobić i sie tym dzieli. To nic, że musze odmówić bo nie jem cukru, ale pochwale za to, że sam zrobił.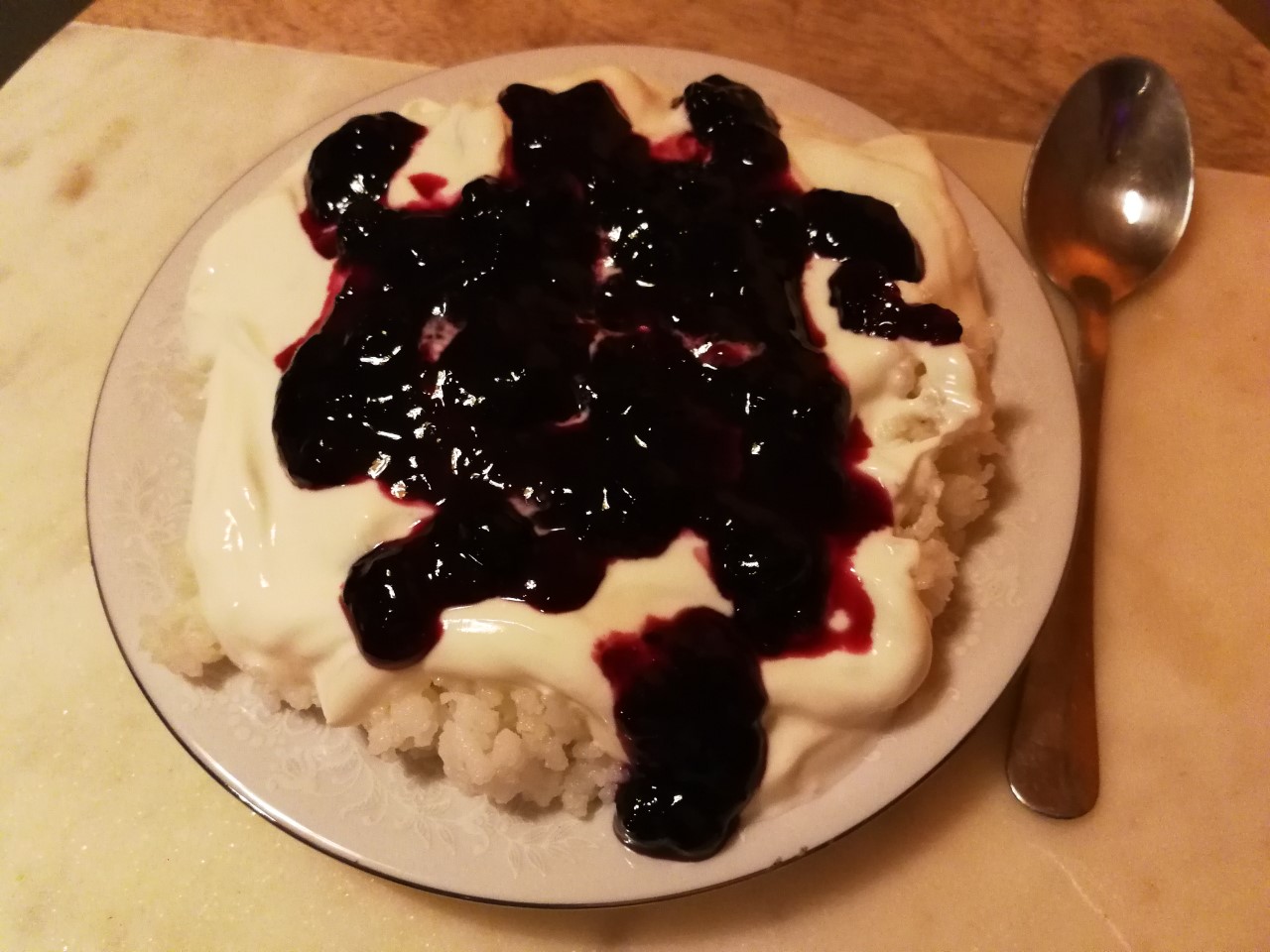 Bardzo fajnie jest gotować z dziećmi bo dzięki temu się najłatwiej i najszybciej uczą.
Buziaki dla Wszystkich
od Gosi :)