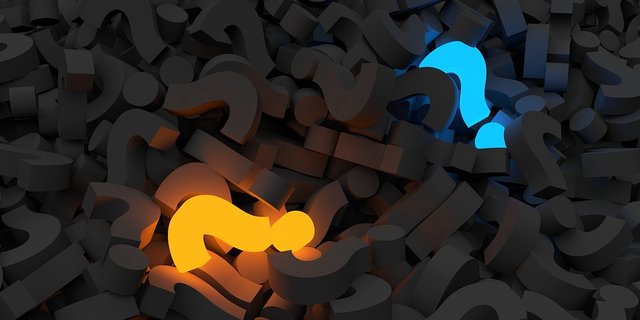 Witam w Nowym Roku.
Czas na rozstrzygnięcie konkursu: Pokonaj @kryptojanusz! Poniżej wyniki uczestników zabawy: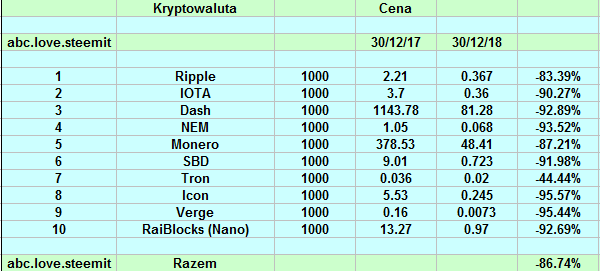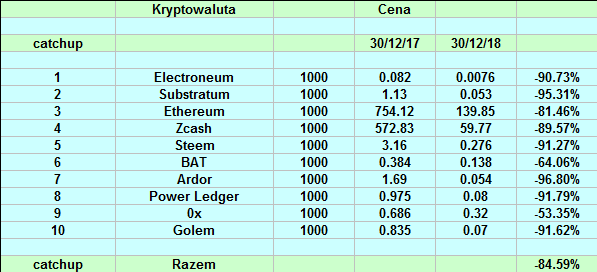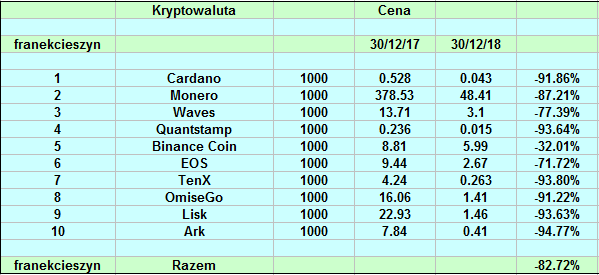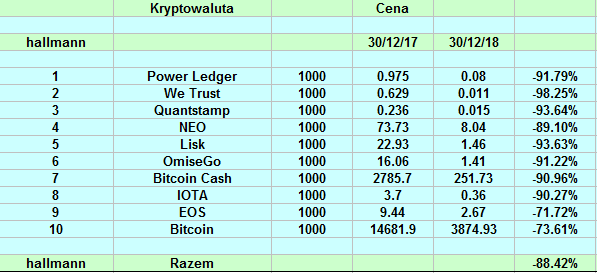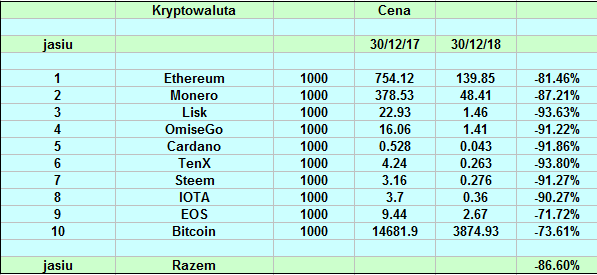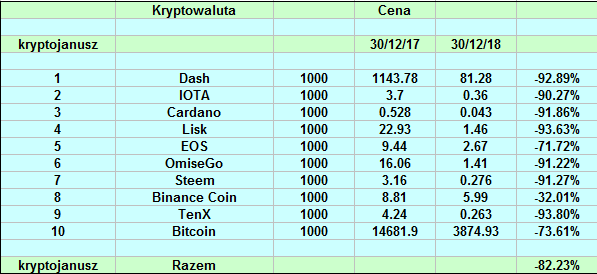 Miniony rok na plusie w świecie krypto kończą (chyba) tylko twórcy ICOs i bitconneeeeeeeeeeect. Holderzy zaliczają większe lub mniejsze straty. Tak też było w naszym konkursie.
Kto wygrał?

Bardzo proszę o weryfikację wyników. Mam nadzieję, że się nie machnąłem w kalkulacjach.
Podsumowanie.
Wyniki naszych portfolio są bardzo zbliżone. Ceny większości altów straciły ok. 90%. Nielicznymi wyjątkami są: Binance (-32%), EOS (-71%), 0x (-53%), BAT (-64%), ETH (-81%), TRX (-44%), XRP (-83%). Bitcoin "spadł" o 73% w tym roku.
Nagrody.
Wędrują one do:
@catchup spóźnił się ze zgłoszeniem, więc w głównym konkursie nie brałem jego wyników pod uwagę, ale ponieważ wspiął się na podium to otrzyma 5 STEEM.
Nikomu nie udało się pokonać mojego portfolio, więc zostało trochę z puli nagród. W takim razie każdy uczestnik konkursu, który "żyje" (proszę o komentarz pod tekstem) otrzyma po 5 STEEM za udział w konkursie, a reszta powędruje do jednej z kolejnej edycji #tematygodnia.
Jeszcze raz bardzo proszę o sprawdzenie wyników. Jeżeli nie będzie reklamacji to wysyłam nagrody tak jak podałem powyżej.
Zdjęcia: https://pixabay.com
Miłego dnia.