Kawę... to trzeba ciepłą pić.
Zimna nie tylko niedobra. Zimna przyczyną chorób może...? Nie tylko może - jest. A nawet te niegroźne to przestój dla umysłu i rozstrój dla świata. Bo rozbityś człowieku i nic się nie chce i nawet czytać się nie... No, marazm totalny.
A wszystko przez ten Horyzont Ukryty, który wciągnął, przyciągnął i ani się kto obejrzał... A ona w kuchni stała.
Czekała i stygła sobie. No i jak? Wylejesz? Kawę? WYLEJESZ? Przecież nie można tak... Nie honor. I masz babo placek teraz; migdałki, dyrdymałki...
Patrzałki załzawione. Nochal spuchł.
Było podgrzać? A było. Ale się wyżłopało takie zamrożone nieomal; bo to przy oknie kubek był został. A z okna wieje. Klaun by się uśmiał. A może i nie?
Głową by w niemym "podziwie" nad mądrymi inaczej, postępkami w pośpiechu zrodzonymi, pokiwał... Łzę utoczył. Nad kotem huncwotem nie nad tobą. Bo ten kot by wąs, gdyby miauuu, gdyby był, nastroszył...
I zwiałby za szafę.
A tu z konta trza brać i do apteki... a jakoś tak - niemrawo. Z katarem na ziąb? I tak człowiek wygrany bo nawet pięciu stopni na minusie tam nie ma. Tam - czyli za drzwiami. Gdzie "horyzont" ciepełka domowego się zmienia w żar taki, że zębem szczękasz.
Nie ma co futra wyciągać.
Niech kot je sobie zachowa; niech nie ucieka, nie syczy obronnie... W tej krótkiej kapocinie na smarka z zapałkami się tera stylizuj. No... bo czemu nie? Kontra wiatr idziemy.
Niech go tam potem, futrzaka - egoistę sumienie gryzie, że się okryciem nie podzielił.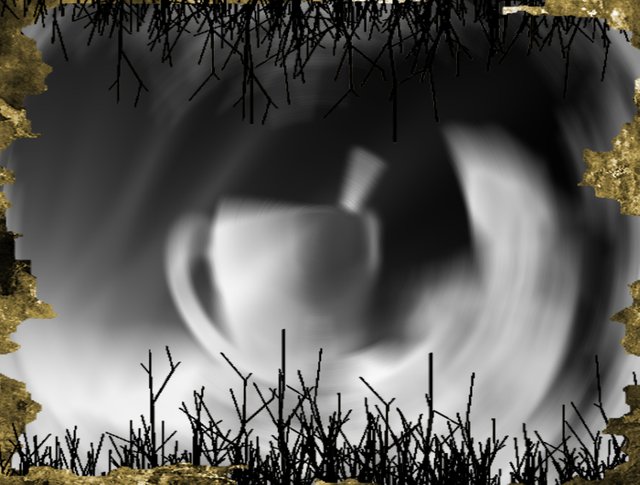 Grafika:Unsplash