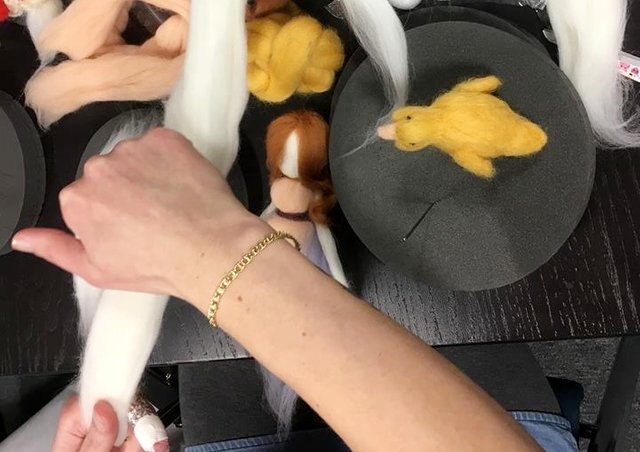 Filcowanie to sztuka łączenia, spilśniania czy ubijania włókien wełny czesanej za pomocą igły lub mydła z wodą. Pomimo ze filcowanie na mokro jest bardziej tradycyjną techniką ja skupiłam się na technice przy pomocy igły, czyli filcowaniu na sucho. Jest to wdzięczna sztuka tworzenia nie tylko dziel płaskich , ale również form przestrzennych 2D i 3D. Mogą one stanowić element dekoracyjny, ale także być dziełem kompletnym, samym w sobie.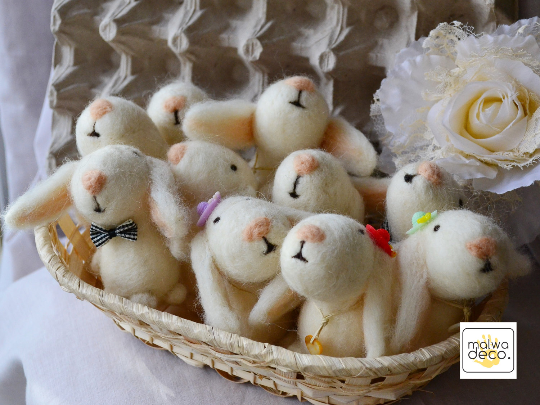 https://www.etsy.com/uk/listing/546760166/bunny-rabbit-white-bunny-decor-bunny?ref=shop_home_active_21
Ze źródeł archeologicznych wiemy ze filc jest najstarszym z wyrobów włókienniczych wytwarzanych przez ludzi. Najstarsze znaleziska archeologiczne, które wskazują na użycie filcu przez człowieka datuje się na 6500 lat p.n.e. i znajdują się one na terenie Turcji. Do dziś nomadyczna ludność Azji środkowej wytwarza filcowane koce, dywany i ubrania. W Europie natomiast filc zdobył uznanie pomiędzy XIII a XVIII w. n.e., i stanowił ważną rolę w życiu ówczesnych ludzi. Najważniejsze wówczas wyroby z filcu to koce, okrycia głowy, buty i skarpety. Obecnie filc przechodzi nowy renesans. Po wełnę czesankową chętnie sięgają artyści i rękodzielnicy, którzy korzystając z różnorodności dostępnej wełny i jej bogatej kolorystyki tworzą nie tylko sztukę użytkową, ale również piękne dekoracje i dzieła sztuki.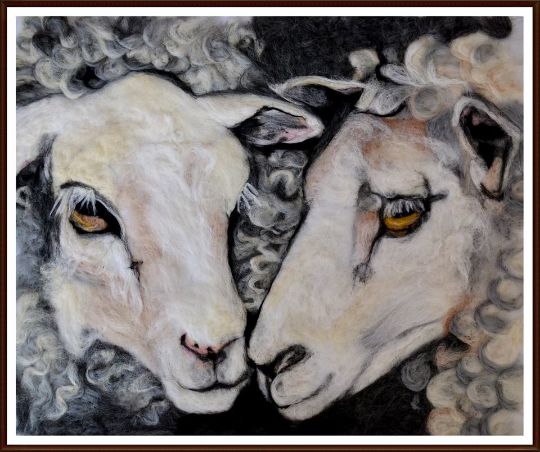 https://www.etsy.com/uk/listing/594479182/sold-sheep-art-sheep-decor-sheep-gift?ref=shop_home_active_6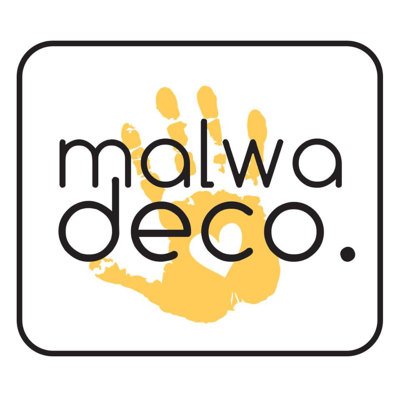 Katarzyna Sajko