Niebawem wszyscy wrócą do pracy i obowiązków po wakacjach. Jakoś trzeba będzie przetrwać tą jesień.... a potem zimę, "jakoś" nie znaczy NUDNO!
Niezwykle modne stały się teraz naturalne kosmetyki. Ja sama wróciłam do zwykłego mydła. A co jakby tak zmienić te zwykłe mydło w "niezwykłe"? Takie zupełnie luksusowe, do którego już gąbki nie trzeba, a samo mydło jest naszym ulubionym, tylko ma śliczny "sweterek" z owczej wełny i nie brudzi wanny? Mało tego, obwiązane wstążką może stanowić świetny upominek wykonany przez nas samych, ręcznie i zupełnie nie drogo!
Zapraszam was do zabawy, to dziecinne proste!
(Uwaga! Zdjęcia wykonane podczas pracy z 5 latkiem, skoro on potrafi, to Ty też!)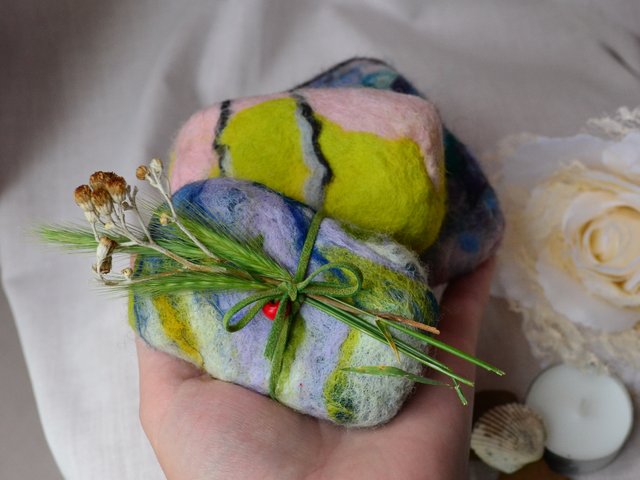 Potrzebne będą: ulubione mydło, wełna do filcowania, miseczka z wodą i mydłem, ręcznik do zabezpieczenia stołu, woreczek plastikowy, gumka recepturka, stara pończocha, fantazja.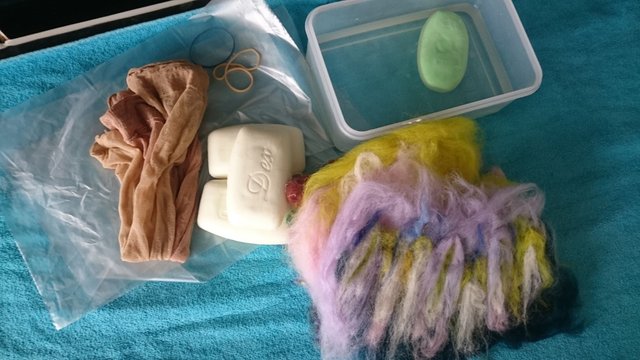 Zaczynamy!
Mydełko obwijamy filcem.
tip - możesz najpierw podflcowac iglowo płat wełny w ulubionym kolorze. Ułatwi to układanie wełny na mydle.

Zawiniątko wkładamy w pończochę. Zawiązujemy na końcach.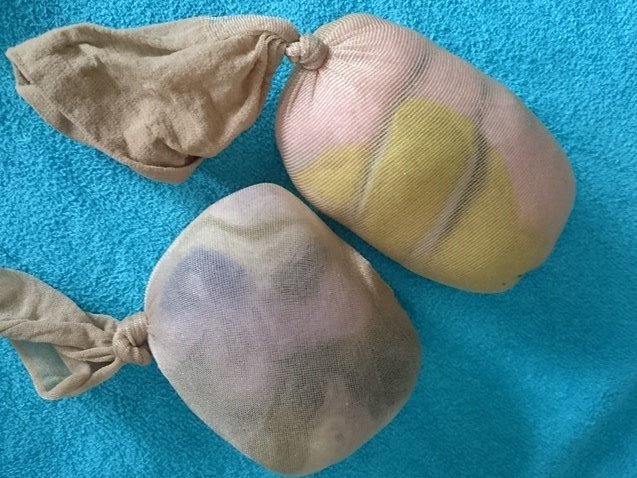 Moczymy w mydlinach, mydlimy ręce i masujemy. Około 10 - 15 minut. Najpierw bardzo delikatnie, żeby nie przesunąć wełny z mydełka.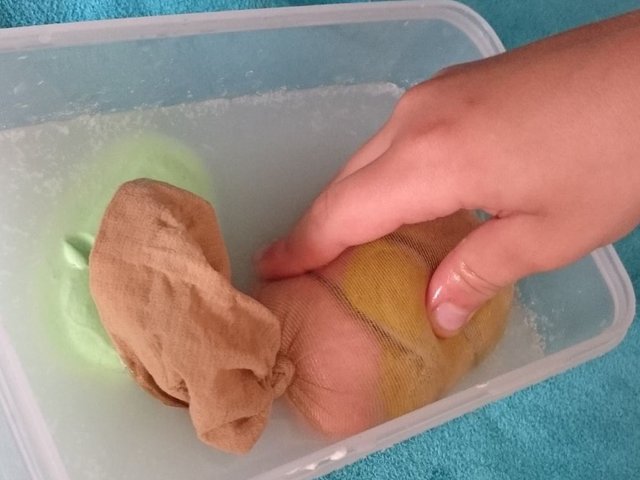 Ściągamy pończochę z mydła. Nasza praca ciągle wygląda niezgrabnie, ale to nie szkodzi.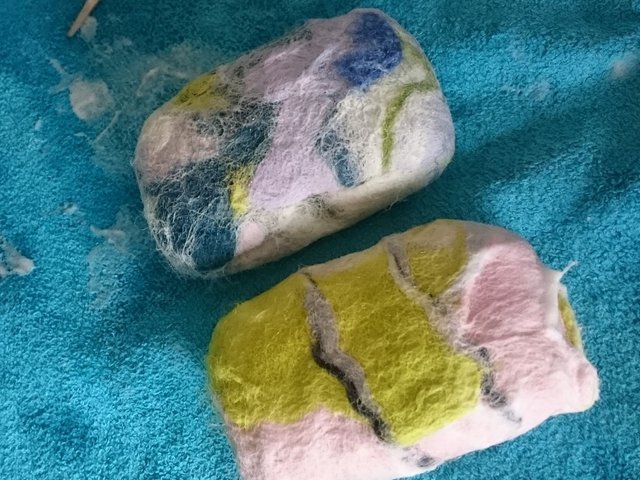 Umieszczamy mydełko w woreczku, związujemy gumką i masujemy. Tym razem trochę pewniej, ale z wyczuciem. Ten proces będzie trwał około 10 minut. Pamiętajcie, że pracujecie z mydłem, żeby go całkiem nie wymydlić, bo zostanie nam sam sweterek ;)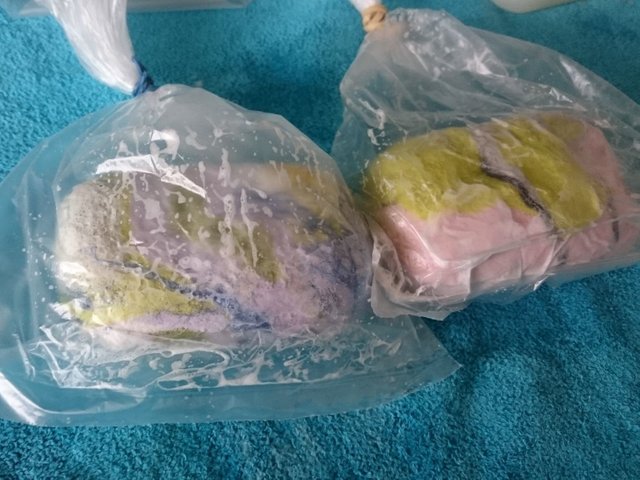 Po zakonczonej pracy nalezy wyjąć mydło z woreczka, opłukać sweterek, delikatnie uformowac i zostawic do wyschnięcia. Kiedy sweterek wyschnie, mozna mydełko udekorwać gałązką ziela lub wstążką.
Udanej Zabawy!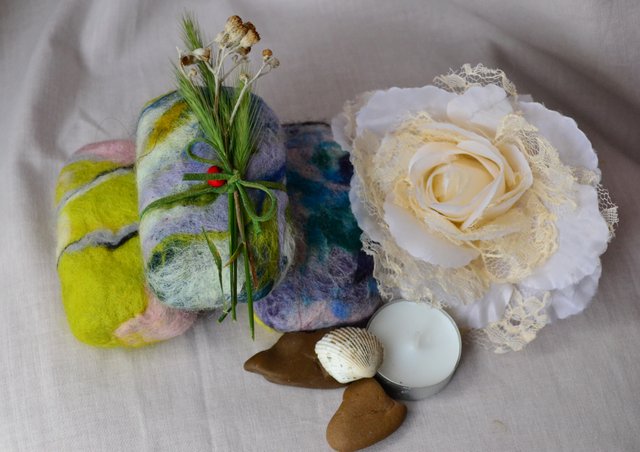 Kat. Sajko