Love his grace <3
"Most folks are about as happy as they make up their minds to be". (Abraham Lincoln)
Do you have your favourite quotes? If yes, please feel free to share with us ;) and rememmber - do not stop yourself from beeing Happy.
Jestem zadowolona z efektu "dostojności", który chciałam uzyskać przy tym portrecie.
"Większość ludzi ma tyle szczęścia, na ile sobie pozwoli". (Abraham Lincoln)
Pozostawiam do przemyśleń, miło by było przeczytać wasze interpretacje tej sentencji, a może macie swoje ulubione cytaty, którymi zechcecie się podzielić?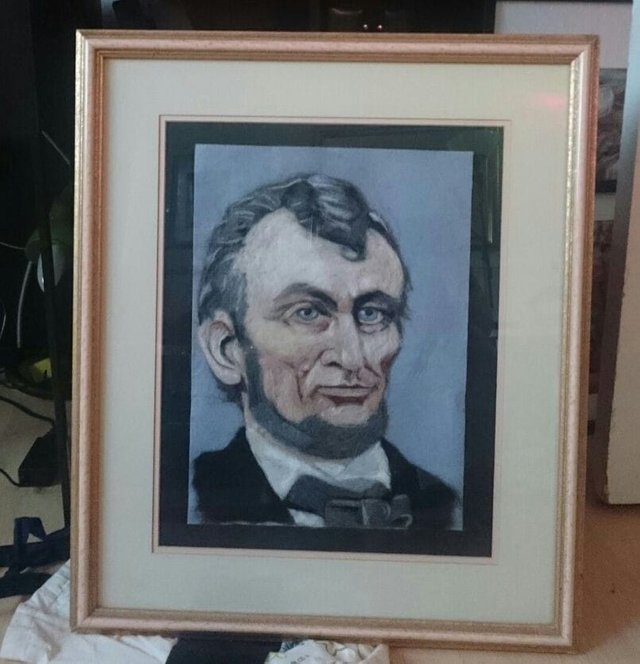 Abraham Lincoln wool art, wykonany z wełny, artist Katarzyna Sajko, malwa deco, 2018.
Kat,