Zdrowie to najcenniejsze co mamy, dlatego monitorowanie jego stanu jest bardzo ważne. Niegdyś bywało kłopotliwe, ale rozwój techniki nam to znacznie ułatwił. Z pomocą przychodzą nam urządzenia mechatroniczne, które są w stanie kontrolować nasze funkcje życiowe w czasie rzeczywistym.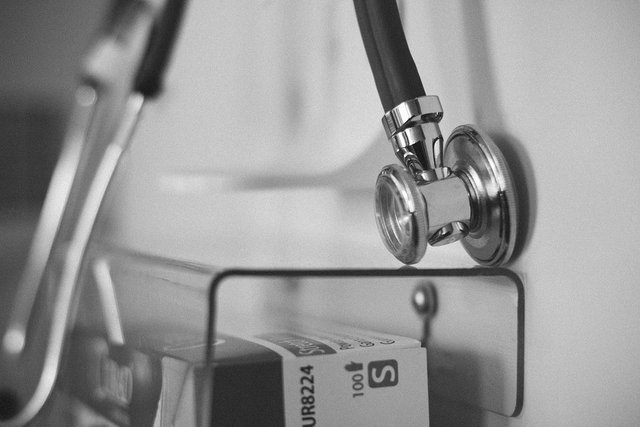 Źródło: Pixabay
Czym jest urządzenie mechatroniczne?
Urządzenie mechatroniczne to urządzenie mechaniczne, które posiada mikrokontroler lub mikroprocesor i możemy zaprogramować jego działanie. Cechuje się ono elastycznością (łatwe przeprogramowaniem), automatycznym działaniem oraz wysoką wydajnością pracy.
Samo pojęcie mechatronika jest bardzo szeroko rozumiane i jest połączeniem wielu dziedzin, co ukazuje poniższa grafika: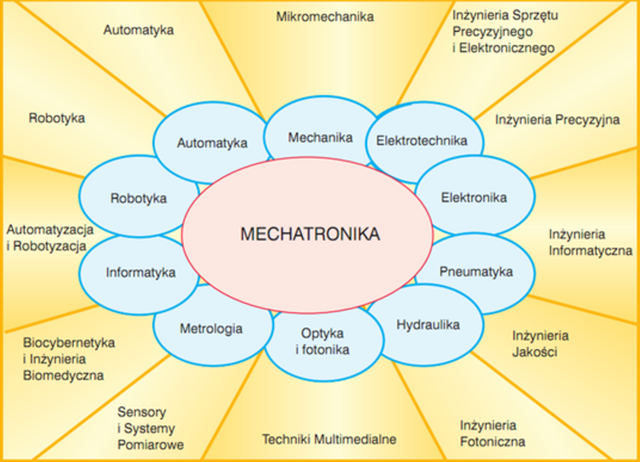 Źródło: mtronik
Obecnie mechatronika znajduje zastosowanie we wszystkich dziedzinach. Gdzie nie spojrzymy, tam można ujrzeć urządzenia mechatroniczne np. automatycznie otwierane drzwi do marketu, sygnalizacje świetlne czy roboty na liniach produkcyjnych.
Kamizelka SmartVest
Przełom w monitorowaniu stanu zdrowia umożliwił rozwój telemedycyny i mikroczujników. Kamizelki typu SmartVest posiadają czujniki zaszyte w odzież, dzięki czemu nie są uciążliwe w noszeniu, a według opinii osób używających są nawet bardzo wygodne.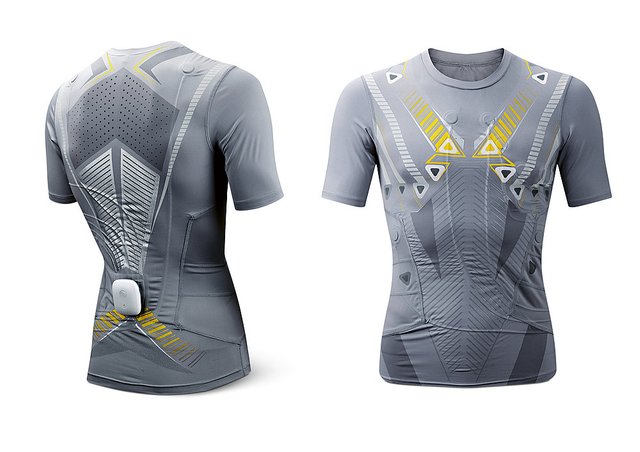 Męska wersja kamizelki SmartVest
Źródło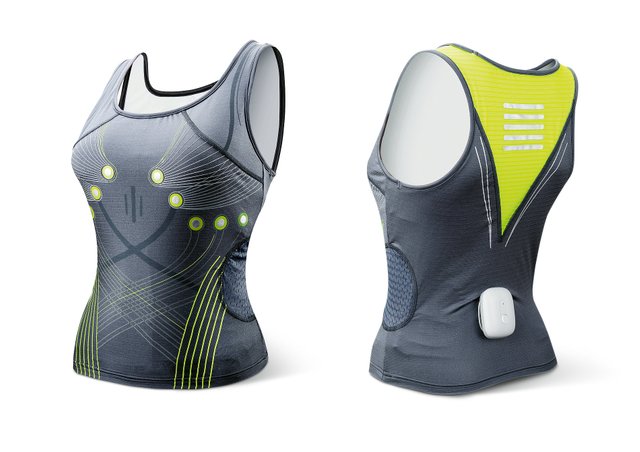 Damska wersja kamizelki SmartVest
Źródło
Kamizelki są tworzone w technologii MEMS (ang. MicroElectroMechanical System). Jest to połączenie miniaturowych urządzeń elektronicznych i mechanicznych. Technologia ta jedna z najbardziej obiecujących i rewolucyjnych technologii XXI wieku. Te miniaturowe urządzenia przekształcają parametry fizyczne na sygnały elektryczne lub odwrotnie.
Kamizelka wyposażona jest w moduł, w którym rejestrowane są sygnały EKG (monitorujące pracę serca), PPG (ocenia przepływ krwi w naczyniach krwionośnych blisko skóry), mierzona jest temperatura ciała, ciśnienie krwi, puls oraz galwaniczna reakcja skóry (potliwość). Kamizelka jest wykonana z mieszaniny lykry. i bawełny.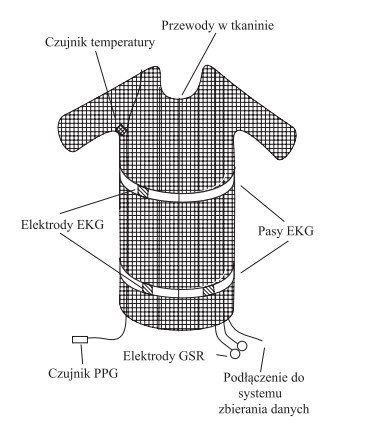 Schemat budowy kamizelki
Źródło
Kamizelka SmartVest od Lenovo
Duże osiągnięcia w technologii MEMS ma firma Lenovo, której pomiary z kamizelki (wyposażonej w 10 elastycznych elektrod tekstylnych zapewniających całodniową wygodę noszenia) są zsynchronizowane z dedykowaną aplikacją mobilną na smartfony i pacjent może w czasie rzeczywistym nadzorować swój stan. Dane są również zapisywane w chmurze, do której dostęp może mieć np. lekarz.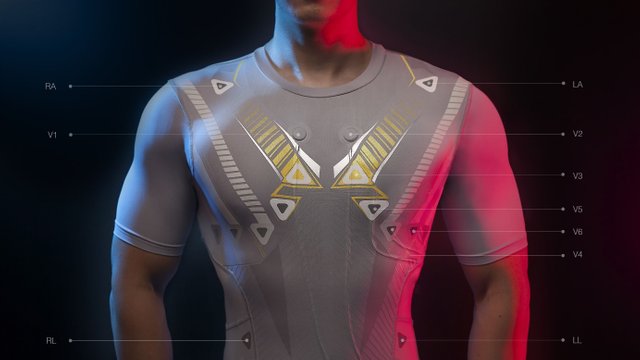 Kamizelka od Lenovo
Źródło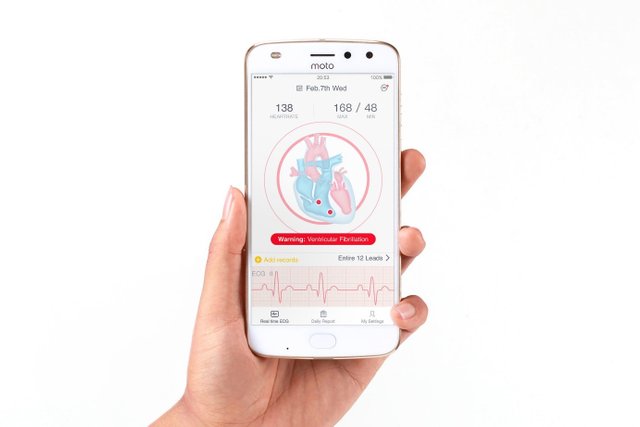 Design dedykowanej aplikacji
Źródło
Podsumowanie
Kamizelki SmartVest są wykorzystywane do nadzorowania stanu zdrowia pracowników przy wykonywaniu ciężkich prac fizycznych, np. na liniach montażowych stoczni czy w kopalniach. Mogą być również wykorzystane do monitorowania stanu sportowców przy wysiłku np. podczas treningu. Odczyty z inteligentnej kamizelki pozwalają oszacować wydolność naszego organizmu i w razie potrzeby mogą zaalarmować odpowiednią osobę, gdy coś będzie nie tak z odczytami. To co kiedyś można było zbadać podczas tygodniowego pobytu w klinice, gdzie cały czas oblepieni ludzie byli różnego rodzaju czujnikami - teraz można w domowym zaciszu zakładając jedynie "koszulkę" :)
---
Jest to część mojej pracy, którą pisałem, żeby zaliczyć semestr ma studiach. Moja mała aktywność na Steem była spowodowana natłokiem prac, projektów i ciężko było mi jakoś zorganizować czas. Semestr dobiega końca i już tylko jeden egzamin dzieli mnie od kolejnego semestru, na którym powinienem mieć już więcej wolnego czasu.