Zbliża się dzień, w którym dużo osób przebywających na diecie, bądź praktykujący zdrowy styl życia odpuszcza. O jaki dzień chodzi ? O "Tłusty Czwartek" 🍩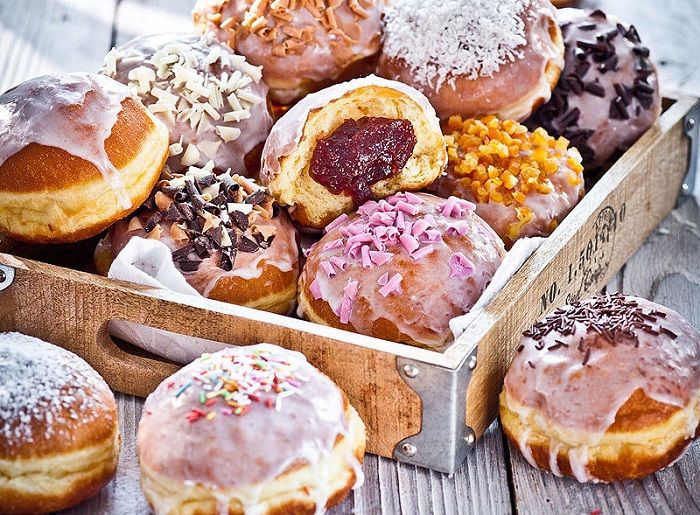 Kiedy wypada ?
Tłusty czwartek jest świętem ruchomym. Obchodzony jest w ostatni czwartek przed środą popielcową. To jednocześnie dzień, który rozpoczyna ostatni tydzień karnawału. W tym roku tłusty czwartek przypada wczas bo już 8 lutego. Dla porównania w 2017 roku obchodzony był 23 lutego, a w 2019 będziemy go świętować 28 lutego.
Jaka jest geneza tłustego czwartku ?
To święto wywodzi się z tradycji pogańskiej. Przed wiekami symbolizował odejście zimy, a nadejście wiosny. Ponadto z racji tego, że Wielki Post rozpoczyna się tydzień po tłustym czwartku, a chrześcijanie podczas tego okresu, by przygotować się do Świat powinni zachować wstrzemięźliwość jako wyraz umartwienia. Dlatego wedle tradycji w dniu tłustego czwartku dozwolone jest objadanie się 😁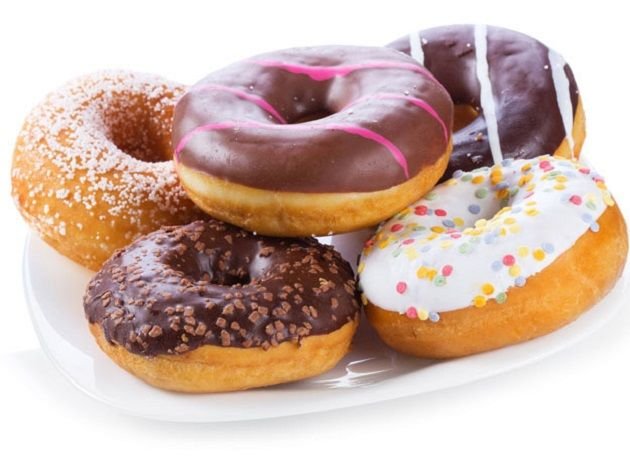 Dlaczego "tłusty" ?
W dawnych czasach ludzie nie objadali się wtedy pączkami czy faworkami, ale kiełbasą, słoniną, mięsem, boczkiem, a także nie brakowało na stole trunków. Co prawda jedli pączki, ale z czymś innym. Przygotowywane było one wówczas z ciasta chlebowego, a nadzieniem była słonina.
Ok XVI wieku w Polsce pojawił się zwyczaj jedzenia pączków w wersji słodkiej. Jednakże, wtedy nie miały one w środku marmolady, dżemu czy czekolady, a orzeszek bądź migdał. Jeżeli ktoś trafił na taki szczęśliwy pączek to miał cieszyć się dostatkiem i powodzeniem 😉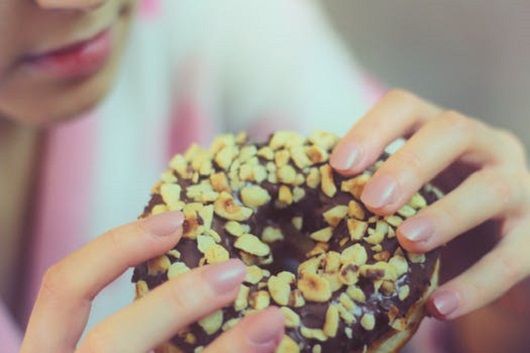 Staropolskie przysłowie mówi:
Powiedział Bartek, że dziś tłusty czwartek, a Bartkowa uwierzyła, dobrych pączków nasmażyła.
Według przesądów wszyscy powinni zjeść przynajmniej 1 pączka - w przeciwnym wypadku w dalszym życiu nie będzie się wiodło. Dlatego u mnie na pewno tradycja będzie podtrzymana - w końcu szczęściu trzeba pomóc. 🙂
Zresztą, dlaczego odmawiać sobie przyjemności w najsłodszy dzień w roku ? 😎