[PL]
Około godziny temu zaczęło się palić nielegalne składowisko toksycznych odpadów na terenie Zgierza w województwie łódzkim. Odpady były sprowadzane z Europy zachodniej(Wielkiej Brytanii, Włoch, Niemiec i Szwecji) Miały zostać poddane recyklingowi jednak tak się nie stało. Na całym placu składowane było ponad 50 tyś. ton toksycznych odpadów.
Po mieście jeździł samochód i nakazywali zamykać okna.
Poniżej zamieszczam zdjęcia ze zdarzenia.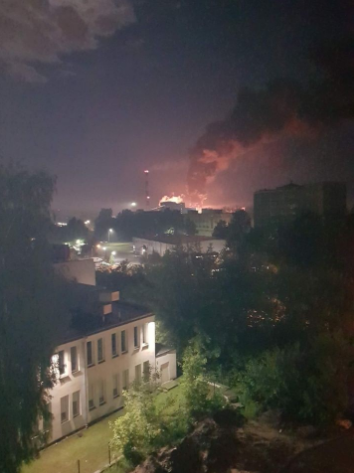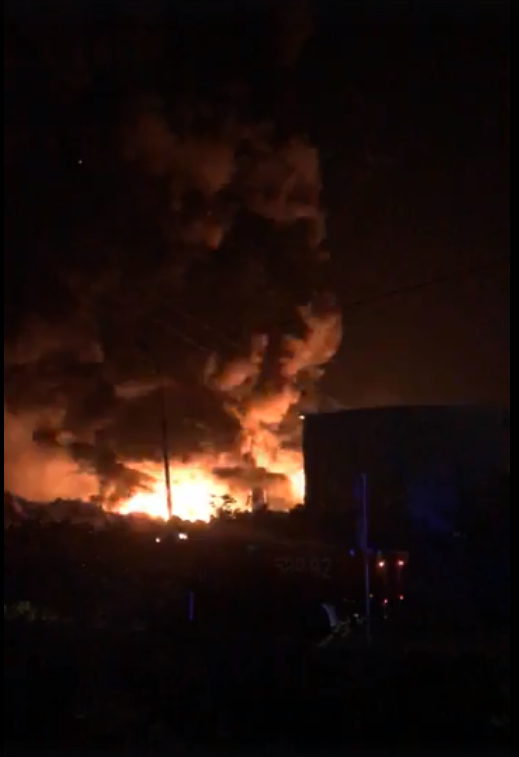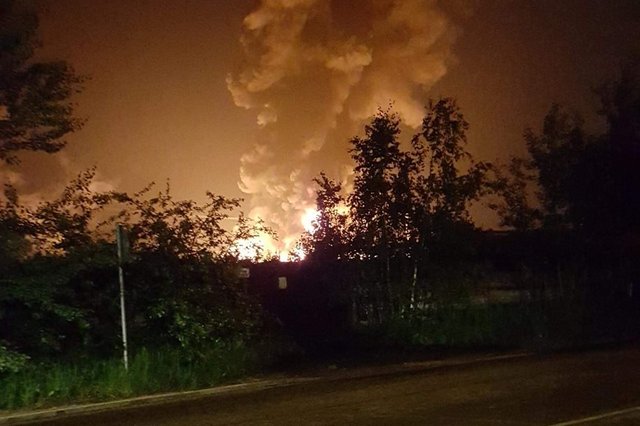 [ENG]
About an hour ago, an illegal landfill of toxic waste in Zgierz, Łódź Province, started to burn. The waste was imported from Western Europe (UK, Italy, Germany and Sweden) and had to be recycled, but this was not the case. More than 50,000 tonnes were stored on the entire square. tonnes of toxic waste.
A car drove around the city and ordered the windows to be closed.
Below I present photos from the event.
Artykuł pisany na szybko, przepraszam za jakiekolwiek błędy.
A fast-paced article, I apologize for any mistakes.