Kolejne zagadnienie dotyczące pozyskania darmowej energii. Oglądając te wszystkie strony dotyczące pozyskiwania energii trafiłem na film z magnetycznym napędem. Zastanawiam się tylko czy to nie fikcja. Przecież gdyby to działało poprawnie każdy by sobie coś takiego zrobił.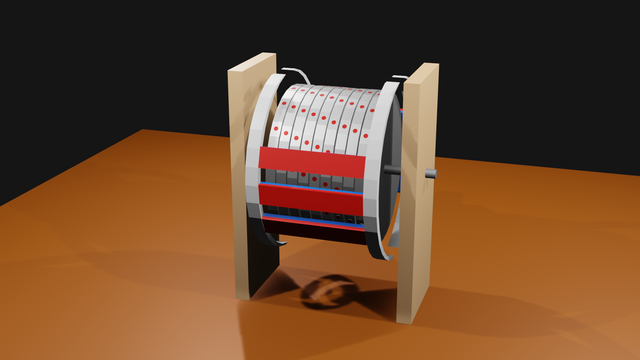 Na wielu filmach to urządzenie działa, tak sobie pomyślałem że można to zastosować do mojej prądnicy, po co szukać wyjścia w wietrze jak można w magnetyzmie. Zamiast wiatrołapu można zastosować napęd magnetyczny.
Na kilku filmach w silniku magnetycznym o podobnej konstrukcji można było zauważyć że nie do końca to działa. Po kilku obrotach wirnik się zatrzymywał i trzeba było znów nim zakręcić. To dało mi do myślenia. Sądze że właśnie nie do końca to działa jak powinno. Większość filmów kończyła się dużo wcześniej żeby nie pokazać że wirnik się zatrzyma.
Ale pomimo tego pomyślałem że jak skończę prądnicę poeksperymentuje i postaram się zrobić coś w podobie. Może akurat zadziała. któż to może wiedzieć.

Jeśli się uda dowiecie się pierwsi.