ENG: Rogowiec is 870 meters above the sea level in Suche Mountains (Poland). This is the highest location of castle ruins in Poland. The place offers beautiful view on Sudetes Mountains and ...a place for fireplace.
PL: Rogowiec jest zlokalizowany w Górach Suchych na 870 mnpm. Rozciąga się stamtąd przepiękny widok na Sudety, jest mejsce na ognisko.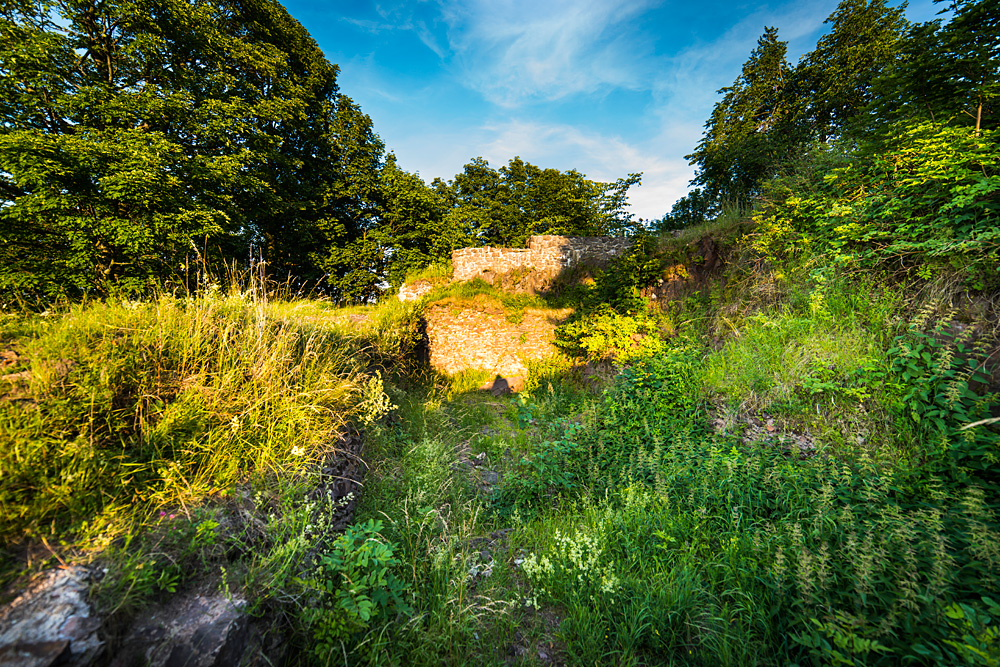 View from Rogowiec on Sudetes especjally Walbrzyskie Mountains / Widok z Rogowca na Sudety, szczególnie Góry Wałbrzyskie.