Po wylądowaniu w Nowym Jorku, byłem zaskoczony że po wejściu z lotniska nie jesteśmy w wielkiej metropolii, a jak jesteśmy to tego nie widać. Z racji że mieszkamy blisko lotniska to tego dużego miasta cały czas nie było widać. Wczoraj naszym głównym celem było zobaczyć słynne drapacze chmur, więc postanowiliśmy się udać na Manhattan łodzią.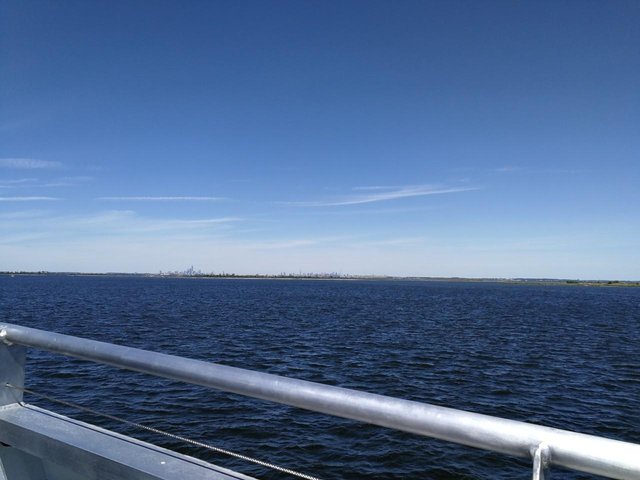 Wyprawa łodzią
Przybyliśmy do portu, gdzie zaczęła się już ustawiać kolejka chętnych na podróż ludzi. Taka przyjemność kosztowała $2.5, czyli bardzo tanio jak na godzina podróż. Mniej więcej tyle też kosztuje bilet do metro, ale z łodzi wszystko lepiej widać.
Na początku podróż nie była arcy ciekawa, bo był bardzo silny wiatr, a widoki nie były jakoś wybitnie ciekawe. Wszystko zaczęło się zmieniać jak zaczęliśmy podplywac bliżej.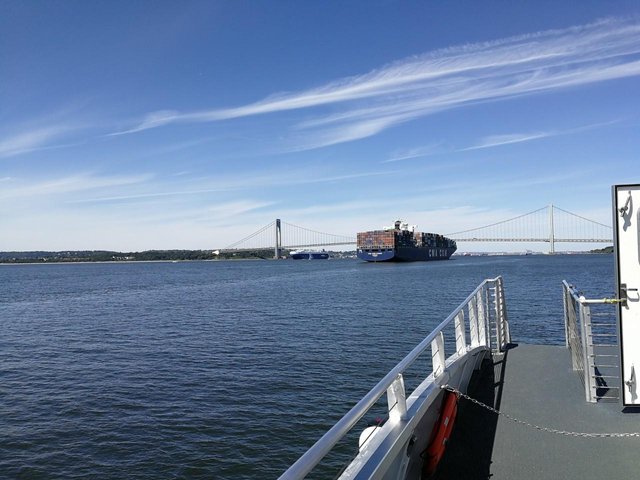 Zaczynaliśmy być stosunkowo blisko a ja byłem trochę zawiedziony widokiem Manhattanu z oddali. Wydawało mi się, że będzie znacznie większy. Chociaż mogło to być tylko takie złudne spojrzenie z oddali.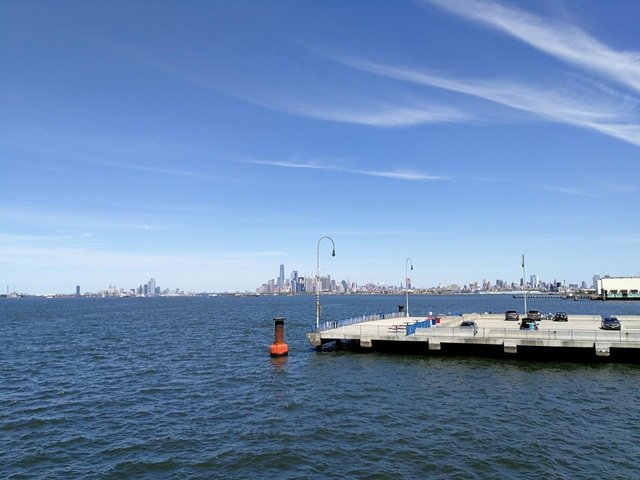 Byliśmy coraz bliżej i coraz bardziej mi się zaczynał podobać Manhattan. Nie mogłem się doczekać żeby wyjść na ląd i zacząć go zwiedzać.
Dotarliśmy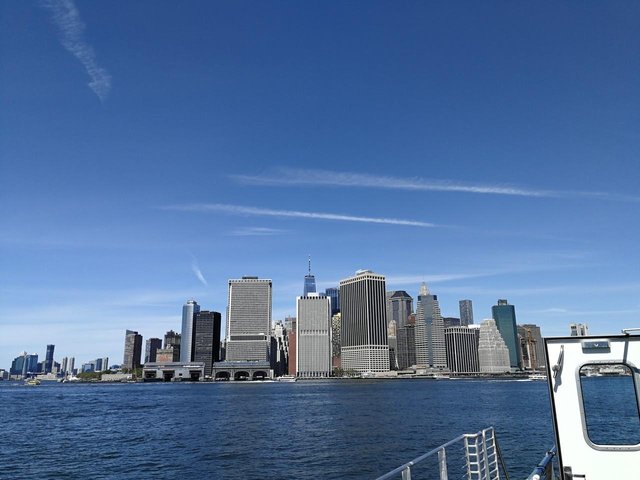 Trochę podróż trwala, ale warto było zobaczyć drapacze chmur od strony wody. W kolejnym odcinku, a raczej poscie zwiedzanie Manhattanu :)
Statystyki celu (kupienie wymarzonego auta dzięki steemit)
Generalnie na razie bez większych zmian wartości konta (około 90 USD). Nowe wypłaty steem za kilka dni.

jak chcecie być na bieżąco, to follow @gustoo