Times Square jest najczęściej odwiedzaną atrakcją turystyczną w USA. Wczoraj, pomimo deszczowej pogody postanowiliśmy się tam wybrać i zobaczyć jak to świecące kolorami na każdą stronę miejsce wygląda na prawdę.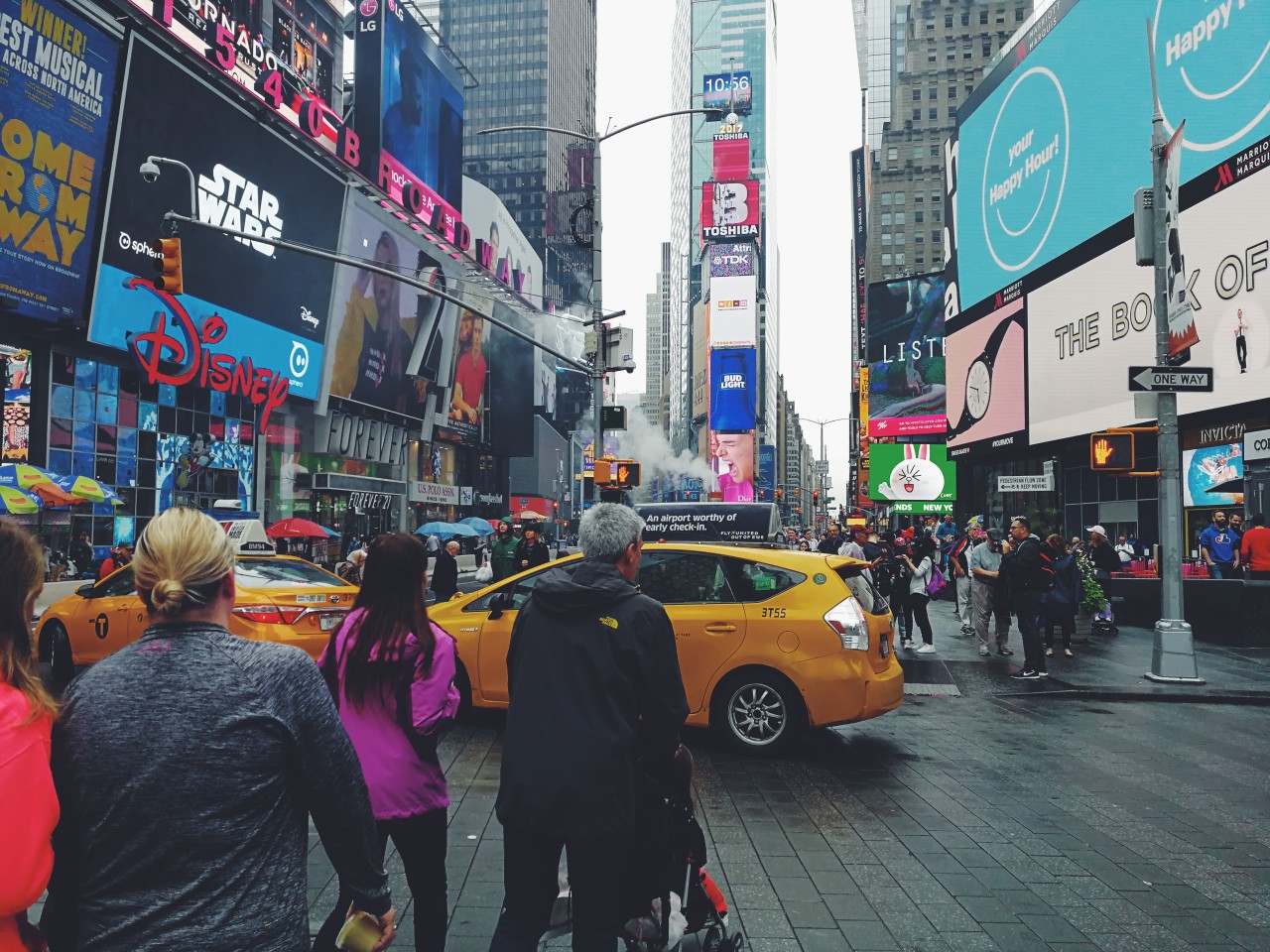 Jest kolorowo
I to bardzo. Pomimo tego, że byliśmy tam za dnia, a nie wieczorem to nadal reklamy przykuwały naszą uwagę na każdym kroku. Praktycznie wszystkie reklamy są animowane, korzystające z całej gammy kolorów tak, aby zdobyć atencje przechodnia.
Jest bardzo dużo ludzi
Jako, że Times Square jest tak popularnym miejscem w Nowym Jorku i w USA, to jest tam na prawdę bardzo dużo ludzi. Wyczytałem w Internecie, że to miejsce przyciąga rocznie 40 milionów turystów i jestem w stanie w to uwierzyć, biorąc pod uwagę ile wczoraj tam widziałem ludzi w zwyczajny wrześniowy dzień.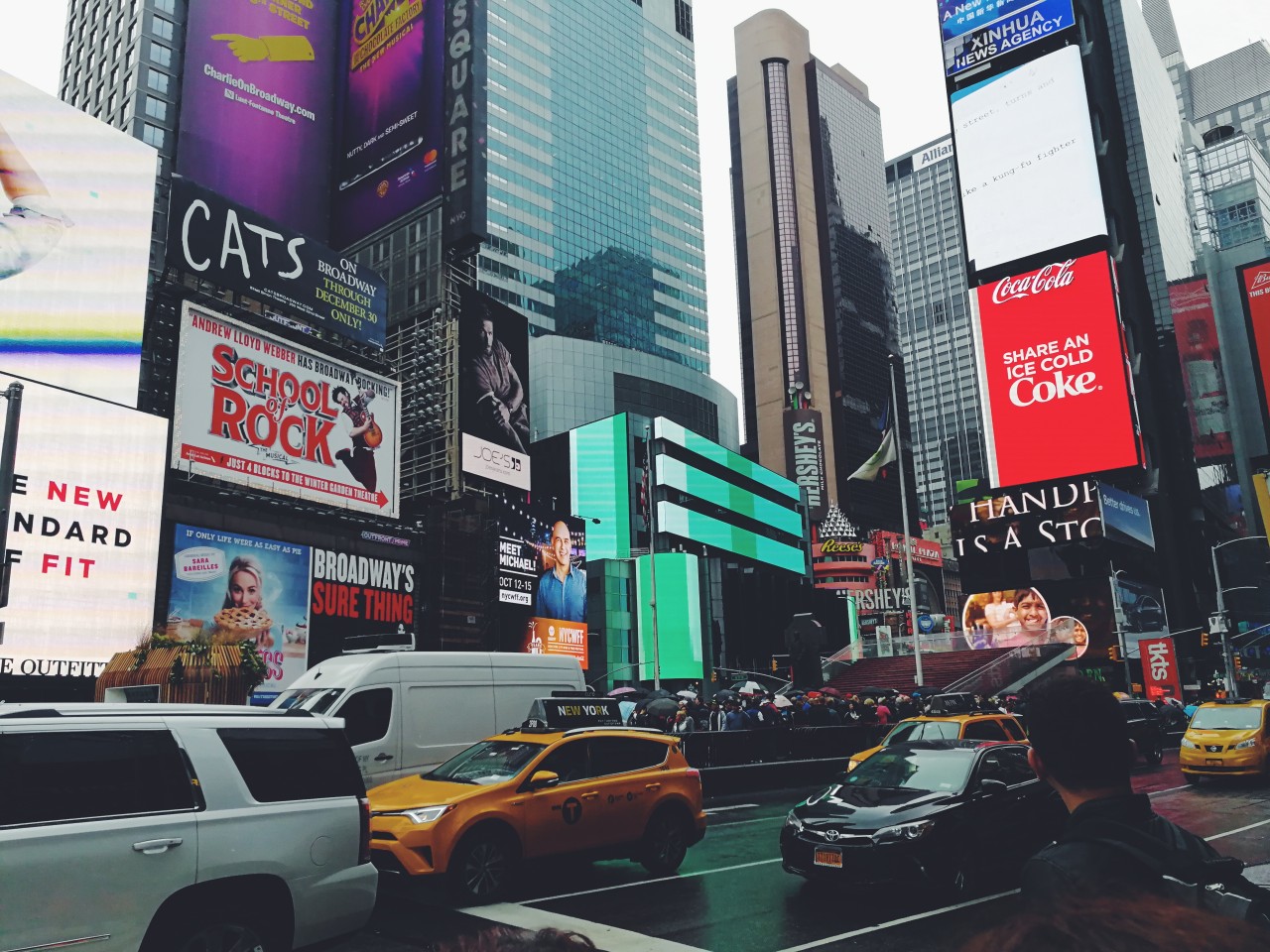 Jakie wrażenia
Bardzo ciekawe miejsce, i będąc w USA, a szczególności w Nowym Jorku trzeba to zobaczyć. To miejsce robi wrażenie i myślę, że jeszcze tam wrócimy wieczorową porą, aby zobaczyć reklamy w innym świetle.
ps. z takich moich dziwnych spostrzeżeń, to zauważyłem, że ekrany są bardzo dobrej jakości, być może nawet nie LEDowe, bo nie widać żadnych oddzielnych punktów na ekranie. Wyświetlany obraz jest bardzo czysty i dynamiczny.
Cel (zakup wymarzonego auta dzięki steemit)
Wartość konta trochę spadła, przez ostatnie spadki wartości kryptowalut. Obecnie $85.53, pierwszą nową wypłatę dostanę jakoś na dniach.

Jeśli lubisz moje treści to zapraszam do upvotowania i followania @gustoo