Today, memories of the first balloon competitions in 2017 organized by Aeroclub of Nowy Targ - POLAND
Dziś wspomnienia z pierwszych w 2017 roku zawodów balonowych zorganizowanych w Nowym Targu.
Unfortunately, there was no wind during the competition. Almost all balloons after an hour of flight landed without crossing the airfield borders. It was good because the gathered audience could admire the pilots' struggle in two task. Flight to destination, and minimum distance.
The winner was the pilot who flew through the smallest distance within five minutes and got closer to the target by throwing a sand bag finished with a ribbon on the cross.
Podczas zawodów figle płatał wiatr, a raczej jego brak. Niemal wszystkie balony po godzinnym locie, lądowały nie przekraczając granic lotniska. Miało to też dobre strony gdyż zgromadzona publiczność mogła cały czas podziwiać zmagania pilotów w dwóch konkurencjach.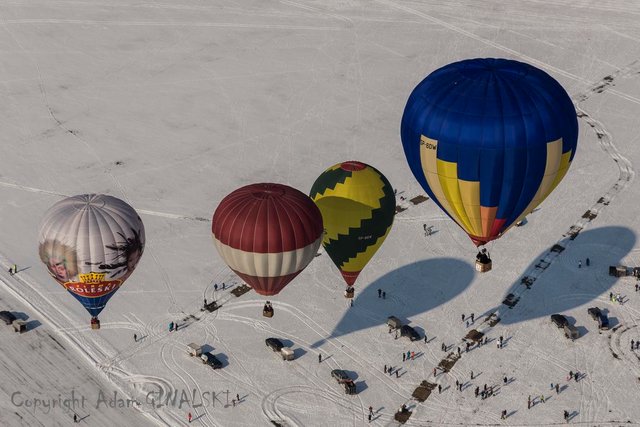 Locie do celu, oraz minimum dystans. Wygrywał ten pilot który przeleciał najmniejszą odległość w ciągu pięciu minut i najbardziej zbliżył się do celu rzucając na krzyż marker - woreczek z piaskiem zakończony wstążką.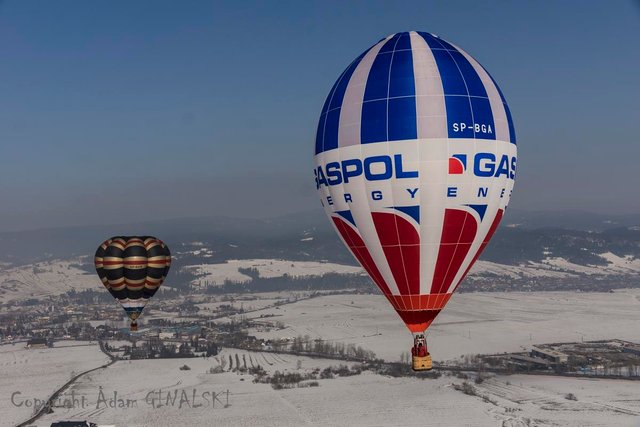 Pozdrawiam @ginas Greetings