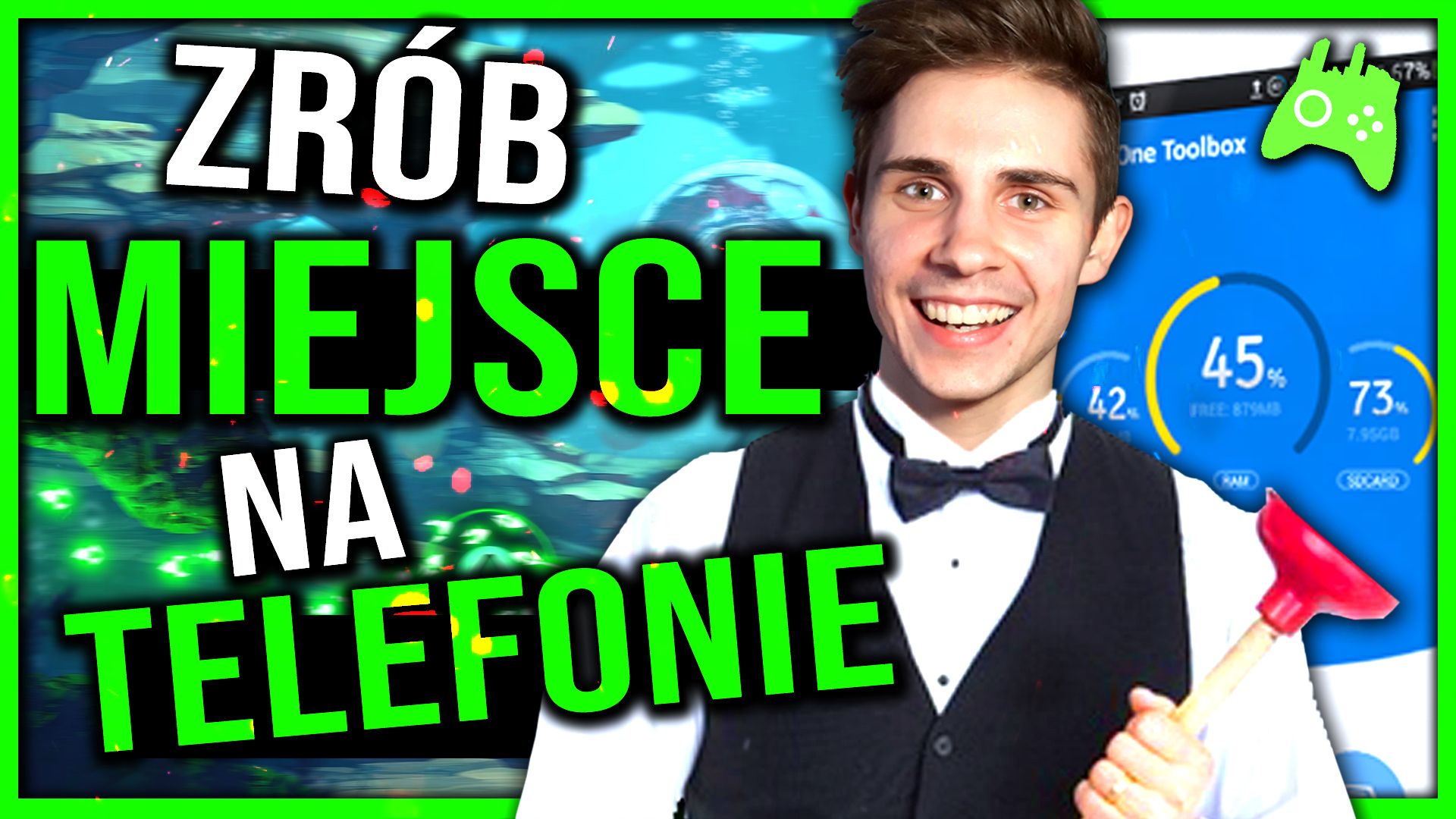 Witaj! Jeżeli masz problem z tym, że na twoim telefonie ciągle brakuje miejsca, to po przeczytaniu tego krótkiego poradnika przestaniesz się stresować, że na coś może nie starczyć ci pamięci. Zaczynamy!
KROK 1 - Czyszczenie pamięci podręcznej
Na początek pokaże jak ręcznie wyczyścić telefon z Androidem, a później przejdę do wyspecjalizowanych aplikacji, które dadzą nam jeszcze więcej pamięci.
Wejdźmy sobie teraz w ustawienia.
Znajdź "Konserwacja urządzenia" i na początek zoptymalizuj pracę twojego sprzętu.
Później kliknijmy sobie w "domyślna pamięć" i jednym kliknięciem usuń wiele niepotrzebnych danych.
Schemat:
Ustawienia > Aplikacje lub Ustawienia > Zarządzaj aplikacjami > Wyczyść Pamięć Podręczną
KROK 2 - APLIKACJE
Skoro zwolniło się trochę miejsca to czas na zainstalowanie apek, które zwolnią go jeszcze więcej!
All-in-One Toolbox [6,68 MB] (usuwanie miejsca + przyspieszanie systemu)
Bardzo prosta apka, w której wystaczą tylko 2 kliknięcia do tego by cieszyć się miejscem na smartfonie.

App Cache Cleaner [4,27MB] (wygospodarowanie dodatkowej pamięci)
History Eraser [4,90MB] (wymazać historię wyszukiwania, historię połączeń, usunąć zapamiętane hasła logowania i ukryte pliki aplikacji, wykasować smsy)
I to by było na tyle. W zupełności ci to wystarczy do tego by mieć wiele dodatkowego miejsca w pamięci telefonu. Mam nadzieję, że skorzystasz i będziesz cieszyć się setkami dodatkowych megabajtów w twoim smartfonie ;)