DOM Z DRUKARKI 3D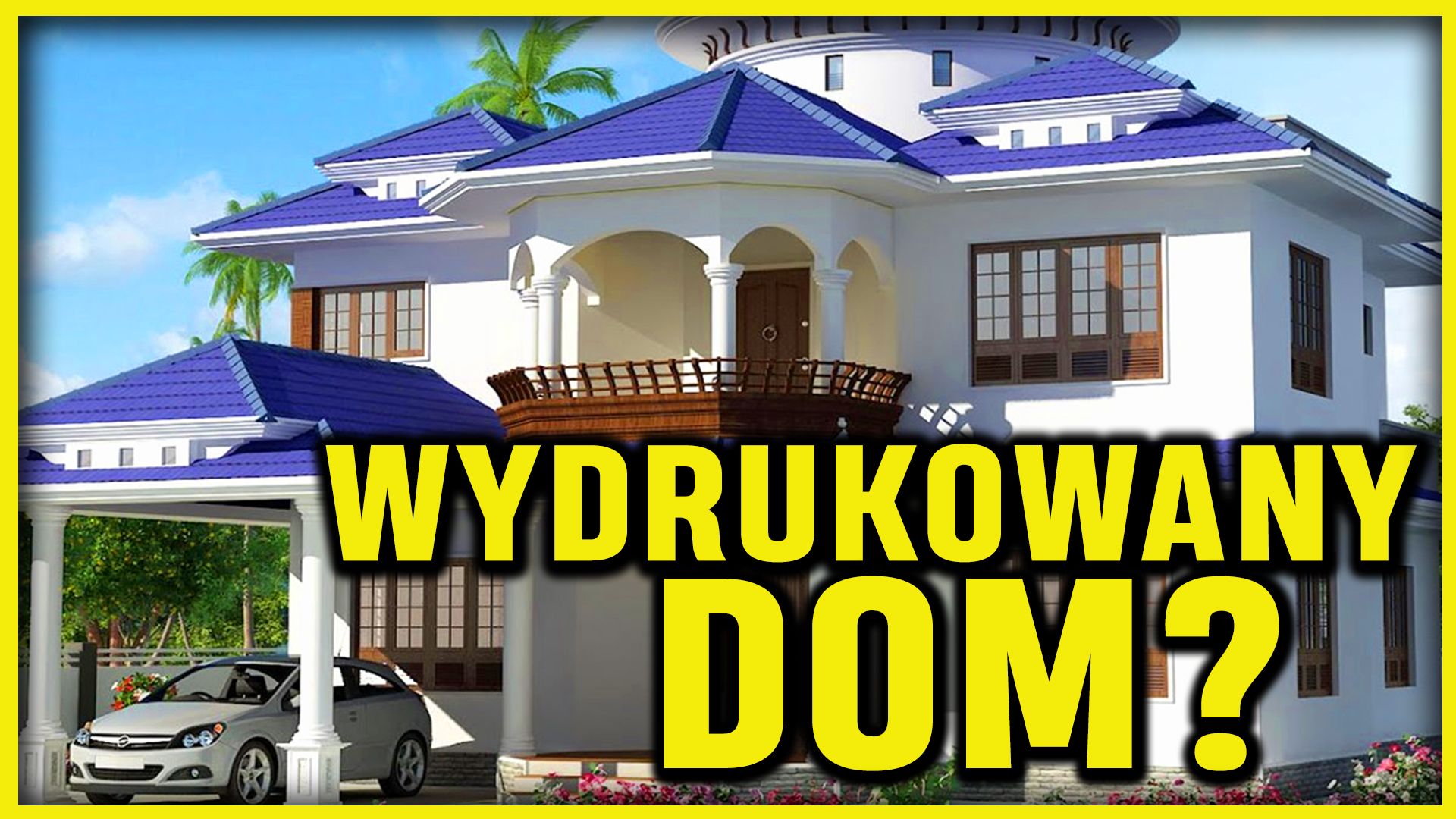 Witajcie Steemianie! Dzisiaj chciałbym się z wami podzielić nowinką, która mnnie zafascynowała.
Chodzi o domy wydrukowane przez drukarke 3D. Słyszałem, że dzięki tej technologii można tworzyć ubrania, ale domy? WOW!
Szybka budowa
Uniwersytet w Nantes stworzył w 18 dni dom o powierzchni 95m2. Jedynie co zostało stworzone przez ekipe budowlaną to ramy na okna oraz drzwi wejściowe. Reszte załatwiła maszyna.
Wewnętrzna technologia
W czerwcu ten dom zostanie zamieszkany przez jedną z rodzin. Jestem ciekaw jak będzie im się żyć w takiej konstrukcji. A musicie wiedzieć, że to wcale nie słomiana chata, bo posiada w środku wiele nowoczesnych rozwiązań jak np. optymalizacja zużycia prądu oraz ustawianie poziomu temperatury i wilgotności powietrza.
Tanie i solidne
Wydrukowane domy cechują się niskim kosztem inwestycji oraz dużą wytrzymałością.
Dla przykładu, dom za 14.000zł o powierzchni 60m2 można stworzyć w 24h. Taki budynek może wytrzymać co najmniej 175 lat i posiada odporność na zimno do -40 stopni Celsjusza.
Szansa dla wielu ludzi...
Taka technologia to świetna informacja dla mniej zamożnych rodzin oraz ofiar katastrof. Raz dwa będzie można dać dach nad głową tysiącom ludzi. Odbudowanie strat będzie łatwiejsze, a cierpienie spowodowane straceniem swoich czterech kątów lżejsze do zniesienia.
Kolejne projekty
Członkowie Uniwersytetu pracują już nad kolejnymi większymi projektami jak budynek publiczny, szereg domów na przedmieściach i domy letniskowe dla turystów.
Elastyczność
Interesującą i dającą wiele możliwości cechą drukarek 3D jest to, że potrafią stawiać ściany o wymyślnych kształtach, więc architekci będą mogli popuścić wodze fantazji ;)
Pytanie do Ciebie!
Daj znać co o tym wszystkim myślisz i jeżeli wiesz coś więcej, koniecznie podziel się swoją wiedzą, bo jestem ciekaw jakie jeszcze możliwości niesie ze sobą ta technologia.
Zobacz jak wyglądała budowa!