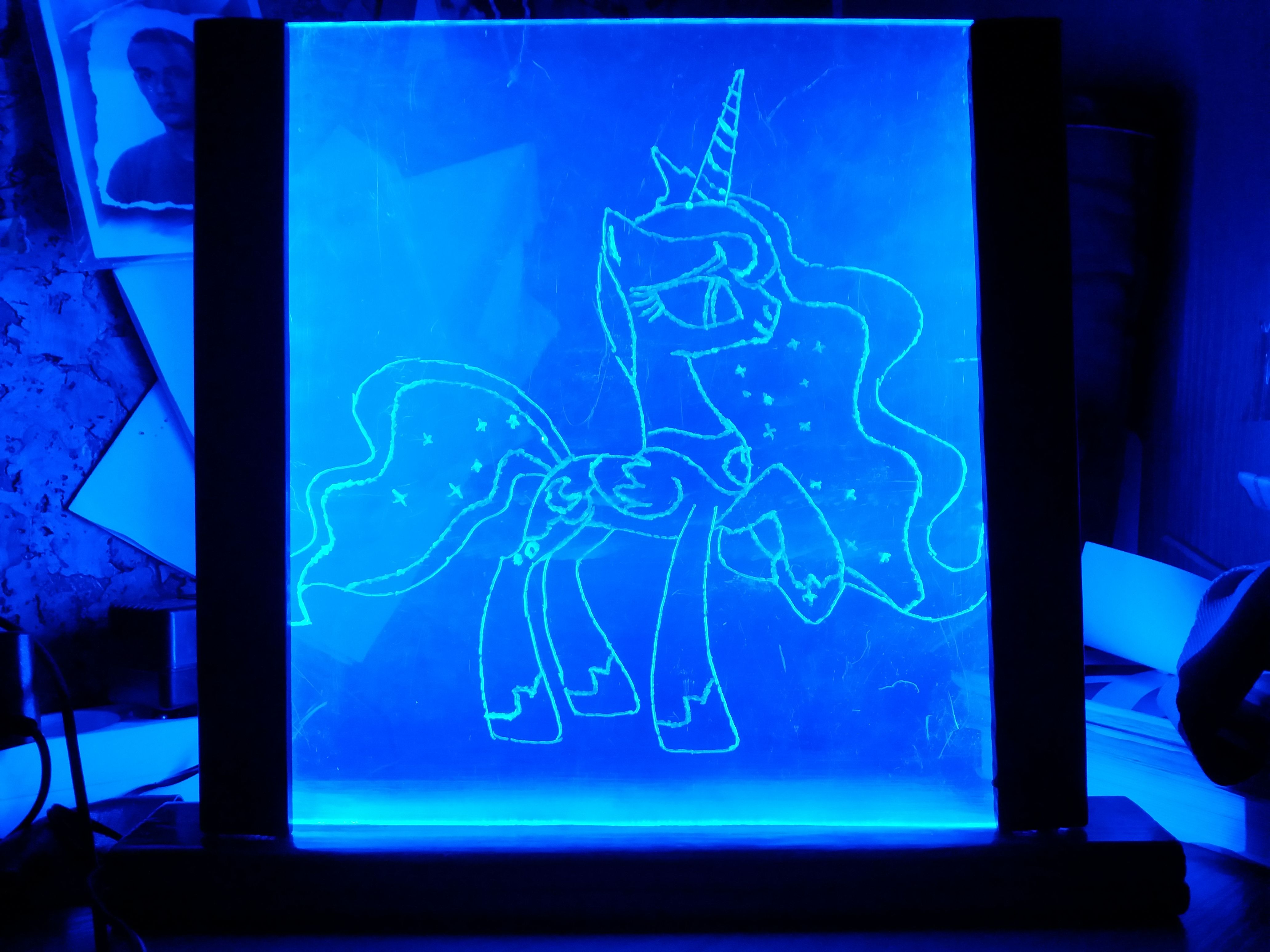 Witajcie! Raz na jakiś czas złapie mnie ochota na zmajstrowanie czegoś i wtedy w zależności od tego co będę miał pod ręką wykonam jakieś wymyślne "coś" lub rzeczy ukierunkowane bardziej pod rekonstrukcję historyczną.
Dzisiaj postanowiłem pochwalić się stworzonym z drewnianych odpadków, starego kawałka plexi, paska niebieskich ledów i wiekowego zasilacza podświetlanej postaci z bajki, którą lubi oglądać moja młodsza siostra.
Postać na plexi wygrawerował mój znajomy - grawer jest jaki jest, ponieważ robił to ręczną maszynką.
Parę zdjęć: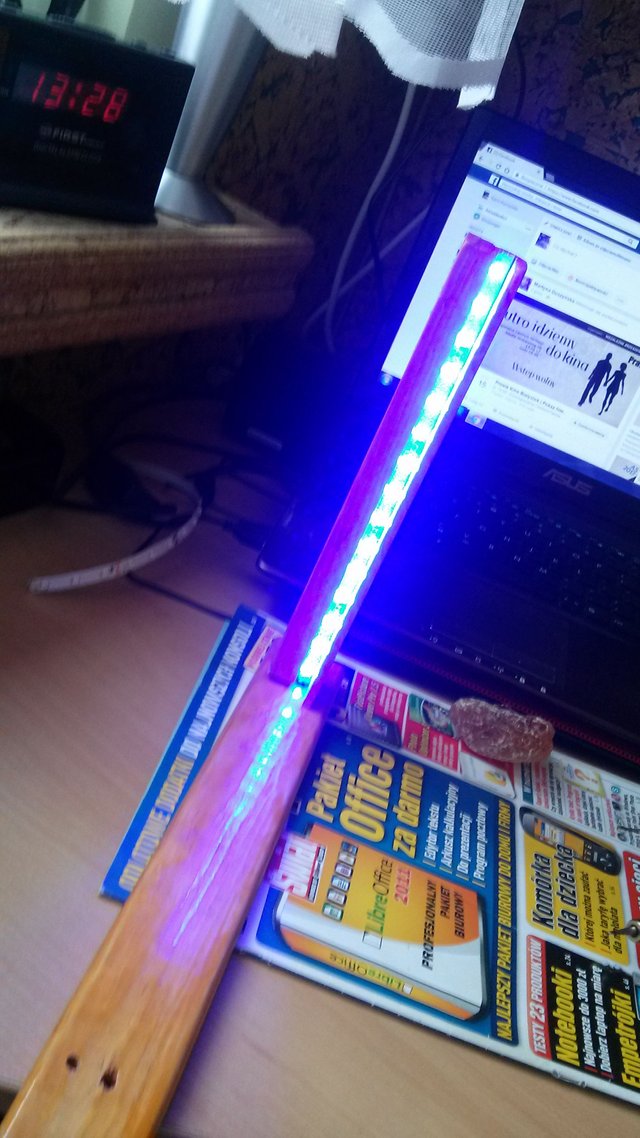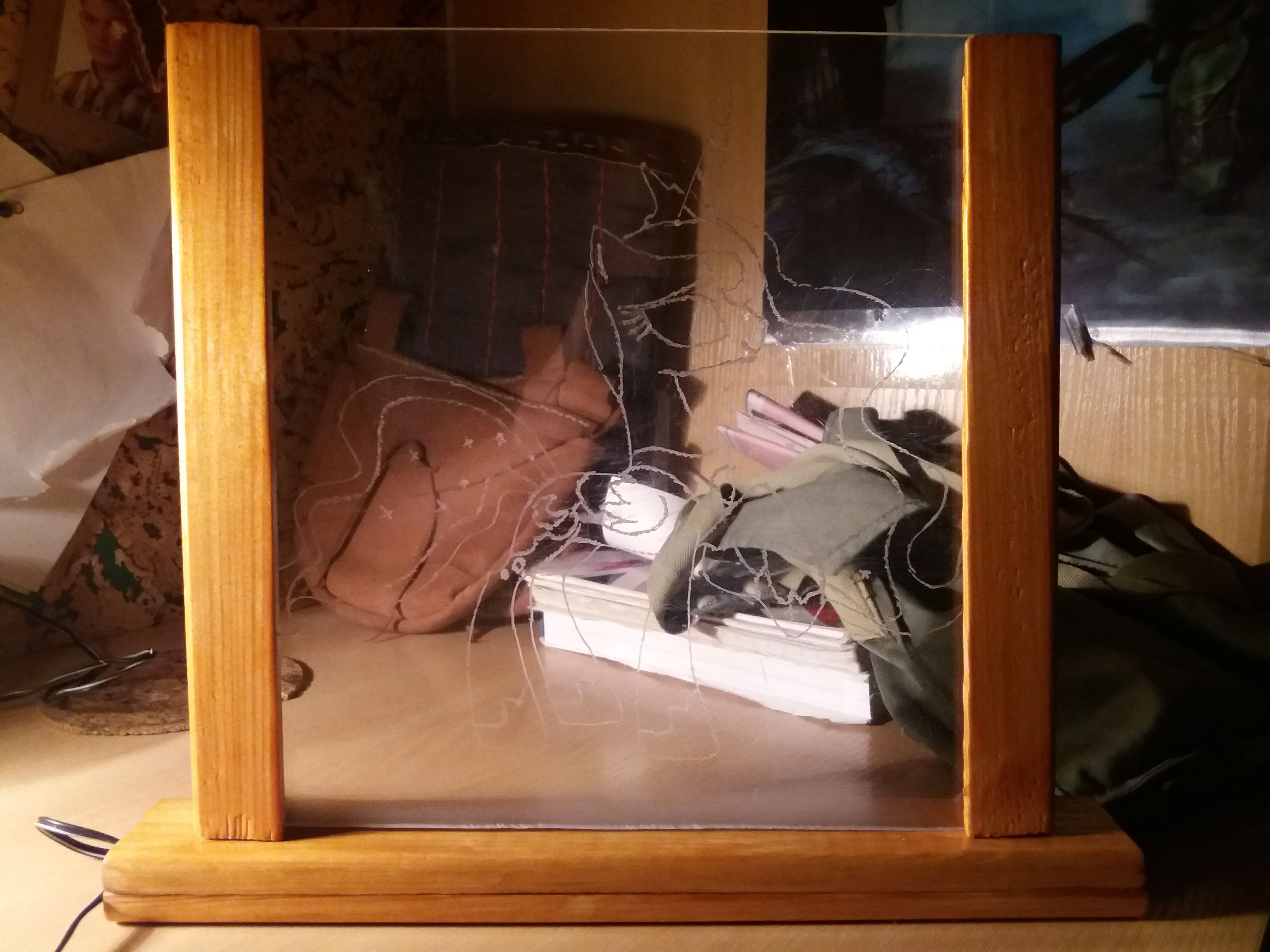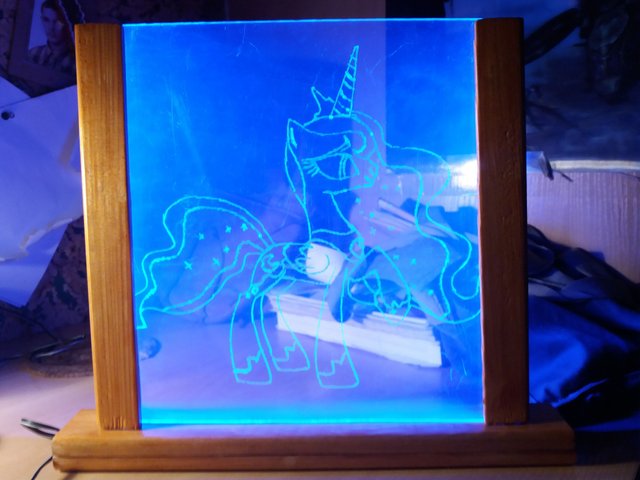 P.S jakie taki mogę jeszcze wstawić dla tego typu postów?
P.S2 Jak będę miał trochę więcej czasu, to postaram się wrzucić artykulik z moich pierwszych kroków w kaletnictwie.