Podróże
Gdyby tak...
➡️ Gdyby tak rzucić wszystko i podróżować🤔?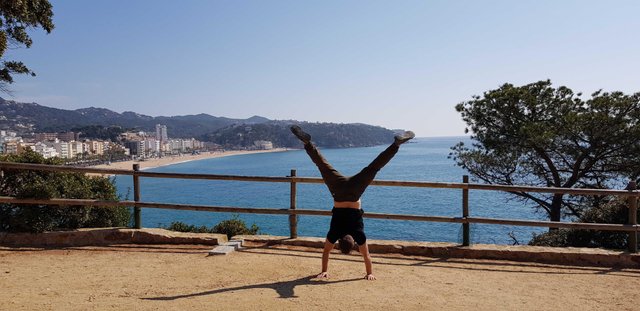 Powiem Wam, że mam to zapisane w swoich celach, że bedę podróżował i cieszył sie z tego, ćwiczył w podróży, inspirował innych i im pomagał😊
➡️ Dąże do tego z całych sił⚠️
Tak naprawdę każdy to może robić ale nie każdy faktycznie to robi.
Wiadomo inne cele inne priorytety😏
Wiem jedno - siedzenie w jednym miejscu - to nie dla mnie. Na dłuższą metę jest to męczące😟
Jak myślicie fajny sposób na życie takie podróżowanie?
#gym #trainer #training #handstand #fitkurek #fitkurekwpodróży #fitness #fit #lifestyle #Spain #Loret #de #mar #mareinternum #holiday #happy #weekend #succes #motivation #inspiration #24hourssucces