Nie wiem jak Wy, ale ja uwielbiam czapki. Każdy sezon jest dla mnie czapkowy, ale jesień i zima to apogeum szaleństwa🤠Czapka w mgnieniu oka zmieni wasz strój, to jak zmiana fryzury, do tego Wasze zatoki będą wdzięczne za ciepłe schronienie. Czapki kupuje wszędzie tam gdzie mi się spodobają😍Najwięcej zakupiłam ich w sklepie Sinsay 😊ten sklep to skarbnica cudownych czapek, i nie tylko znajdziecie tam odzież, ale i gadżety 😊to sklep, który zawsze sprawdza się w ponure dni😏, lubię ich pozytywny klimat, cała ja🤩😊😃 . Tam ostatnio najwięcej ich kupiłam.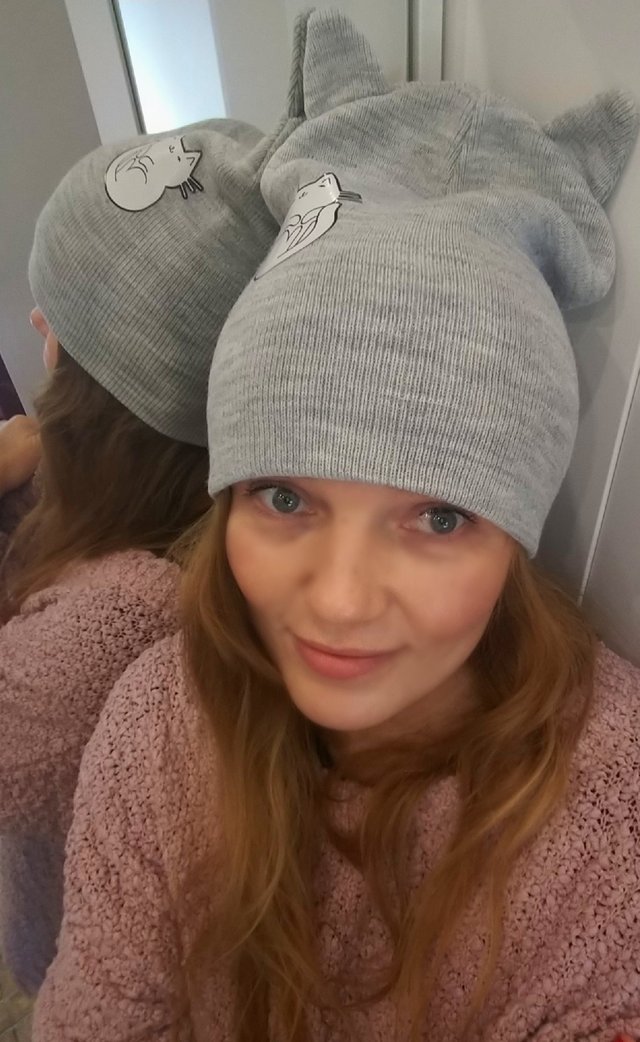 Moją czapką hitem jest szara z serduszkiem z materiału przypominającego bluzę nosiłam ją wiosną, teraz jesienią, ale i w lecie świetnie mi służyła, czyli hit wiosenno-letnio- jesienny - kupiłam w Sinsay cena ok 10 zł.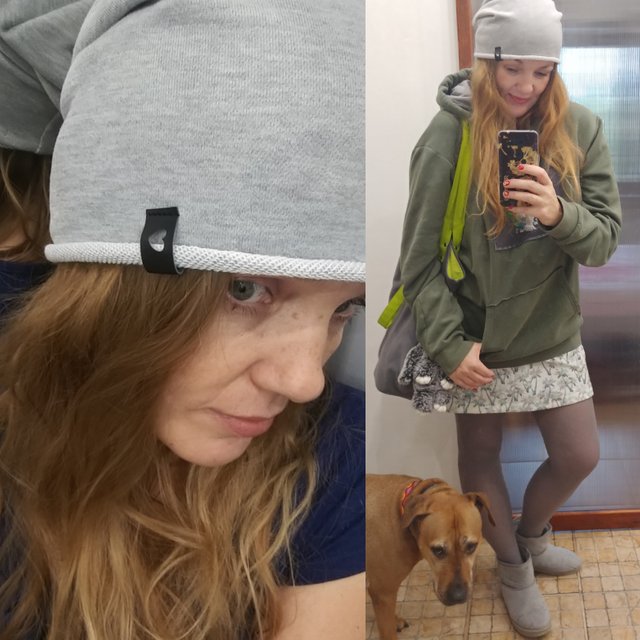 Na chłodniejszą jesień i pierwsze przymrozki ( też w sklepie Sinsay), kupiłam mój hit czapka koty, jest z grubszego materiału, ale nie za grubego, bardzo miła i lekka , do tego hit rękawiczki (osobno kupiłam, ale też w Sinsay ). Zobaczcie taki zestaw zawsze będzie wyglądał odlotowo i gwarantuje dobry humor 😁Będzie ciepło i wyjątkowo kocio🐱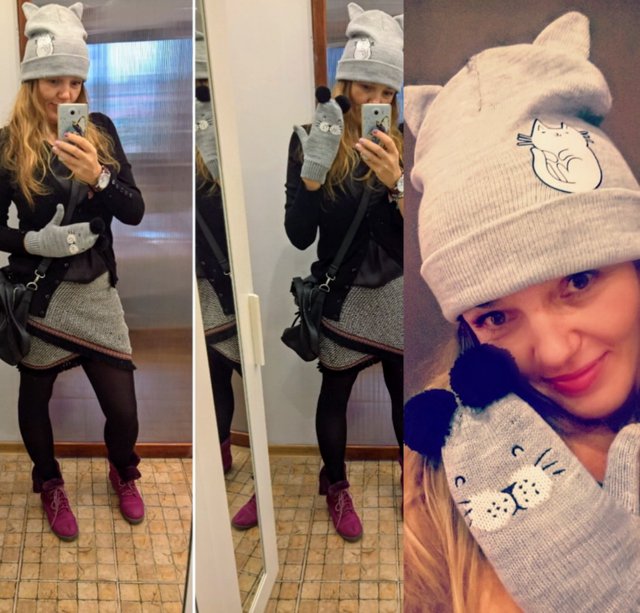 Zieloną (oczywiście z kotkiem🐱😁) kupiłam niedawno (Sinsay cena 9 zł), zastanawiałam się nad czerwoną, ale ostatecznie wybrałam zieloną, ale sezon na czapki dopiero się zaczyna, więc wszystko przede mną😅🤠.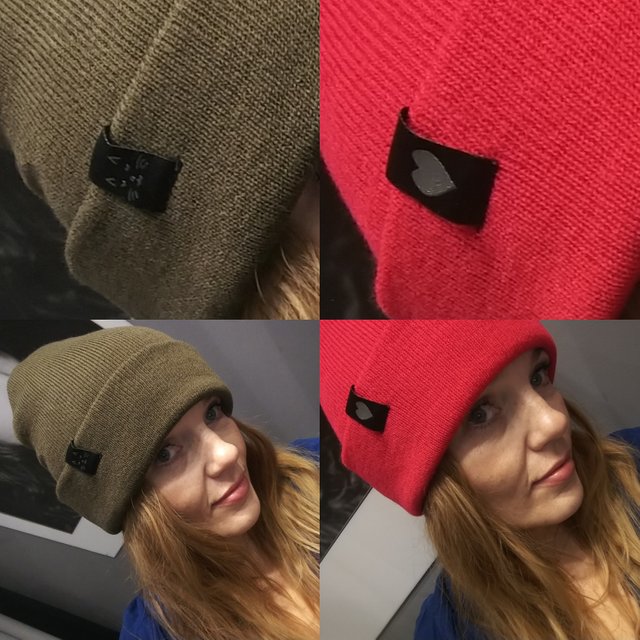 No i zimowe czapy to osobny rozdział, jak spodoba się Wam ten jesienny zestaw, to zimowy również zaprezentuje już niebawem😊Uwielbiam czapki to fajny dodatek do każdej stylizacji, to jak zmiana koloru włosów, czy fryzury. Uwielbiam stylizować czapki i dobierać do stroju😊A Wy lubicie czapki? Jestem Bardzo ciekawa jak Wy zapatrujecie się na ten dodatek ubraniowy😊Dajcie znać🍁🍂🍁, ale piękna ta Nasza Złota Polska Jesień🍁🍂🍁 korzystajcie ze spacerów teraz słonko 🌞najfajniejsze, bo ogrzewa i daje dużo energii🌞🍁
Pozdrawiam i pamiętajcie zawsze możecie wpadać na mój kanał na ➡️ YouTube😊KITTY&G ➡️ ZAPRASZAM ➡️ https://www.youtube.com/user/kasmic26https://www.youtube.com/user/kasmic26