Śniadanie zawsze mówili "Wielcy":) najważniejsze i trudno się z tym nie zgodzić . Ja nazywam to pierwszy posiłek dnia:) ,bo pory ,kiedy jemy pierwszy posiłek są różne i zależą od wielu czynników. Jest wiele teorii ,kiedy powinno jeść się pierwszy posiłek .Nie zamierzam się spierać ,bo uważam ,że schematów jest wiele a ja nie lubię schematów:) Uważam ,że nie ma jednej recepty dla Wszystkich ,albo inaczej recepty są ,ale nie działają dla wszystkich:) Warto słuchać się siebie ,swojego organizmu i budować swoje schematy , nie trzymać się kurczowo wszystkich "trendów jedzeniowych " . Umiar wydaje się złotą zasadą ,schematem ,ale szaleństwo czasem pobudza do działania . Co ja robię ,celebruje chwilę i choć jeden posiłek staram się wymalować :) Najczęściej jest to śniadanie ,czyli pierwszy posiłek . Dlaczego? ,bo rano przeważnie ,bo przecież , nie co dzień budzę się z weną ;)))) Rano mam ochotę wymalować dzień pozytywnością i kolorami . Warzywa stają się moimi farbami i tworze . Nie myślę wtedy ,czysty ,wolny umysł i dłonie same tworzą . Kolory połączenia dają mi inspiracje na większość dnia to moja tajemnica pozytywnego postrzegania na początek dnia .
W zależności od dnia , od mojej podświadomości pierwszy posiłek ,wybiera moja podświadomość .
Czasami jest to posiłek ,przepyszny słodki dżemowy,który ,kiedy zjem rano wiem ,że da mi dużo energii.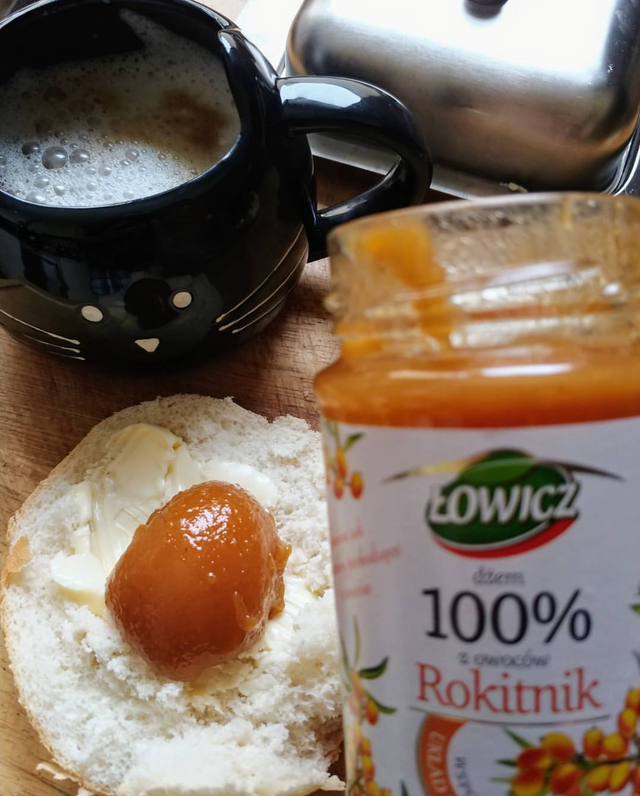 Uwielbiam ten dżem z Rokitnikiem ,to zdrowa słodka opcja ,smakuje bajecznie ,prawie jak brzoskwinie ,trudno ten smak do czegoś porównać ,ale jest obłędny .
Czasami mam ochotę na kanapę ,wypełnioną kolorami . JA to bułka :)) i napełniam się energią :))) pomidorkami,zielonymi ogóreczkami ,sałatami ,papryką ,kiełkami , czasem wpadnie wędlinka ,czasem pyszny serek ,to co dłonie wybiorą ,to co serce, dusza podpowie .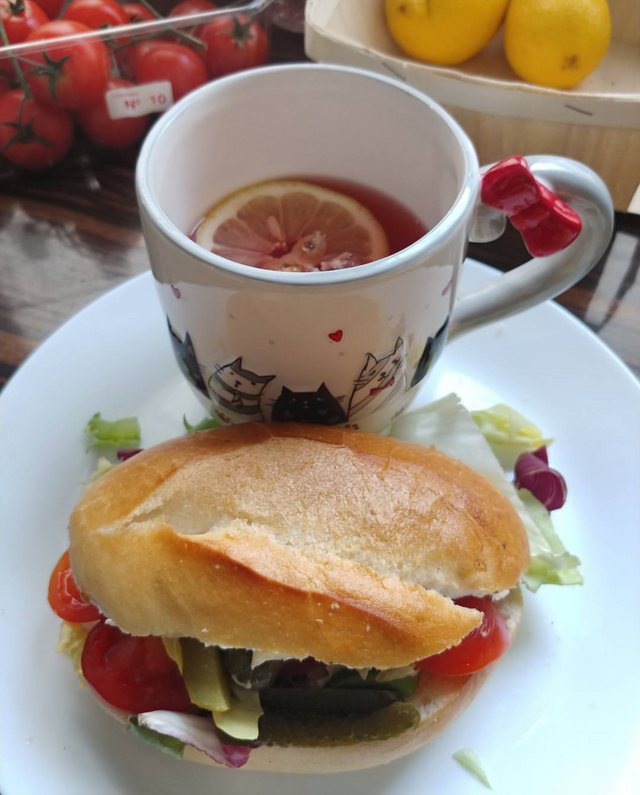 A jak wygląda Wasz pierwszy posiłek dnia:)?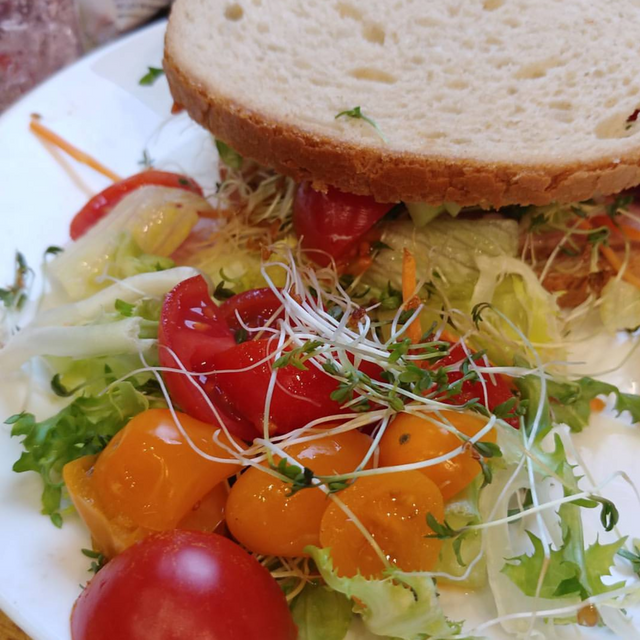 KOLOROWEGO DNIA :) POZDRAWIAM :)