Wyzwanie – 119 filmów na 2019 #022
Bohater ostatniej akcji (Last Action Hero) 1993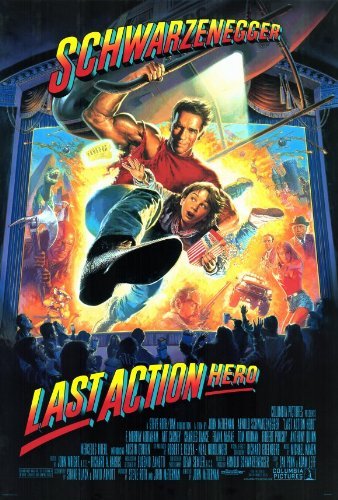 Szczerze powiedziawszy byłem pewien, że oglądałem ten film lata temu. Okazało jednak, że było inaczej a znajomość fabuły czy niektórych scen najwyraźniej zaszczepiono mi w młodych latach w trakcie lektury Bravo czy może Popcornu. Nieważne.
Bohater ostatniej akcji (swoją drogą - czy z tym tytułem jest w wszystko w porządku?) to jeden z filmów, które dla Arnolda Schwarzeneggera miały być w jakimś stopniu odskocznią od jego standardowego wizerunku. Oczywiście sympatyczny Austriak gra tutaj najlepszego gliniarza świata i twardziela nad twardzielami tyle że… wymyślonego. Postać przerysowanego herosa to z pewnością najmocniejszy atut tego dzieła Johna McTiernana (Szklana pułapka!).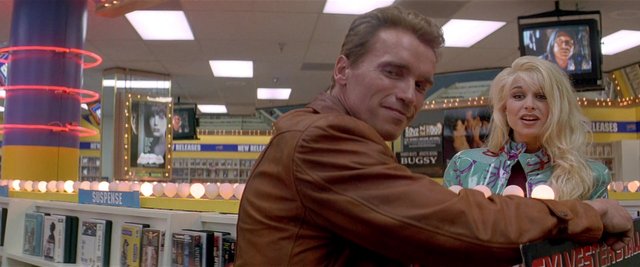 Niestety początek lat dziewięćdziesiątych nie był dobrym czasem dla tego rodzaju produkcji. Dzisiaj Bohater ostatniej akcji stanąłby w jednym szeregu z filmami typu Niezniszczalni lub Red, 26 lat temu okrzyknięty został klapą finansową i artystyczną a dla samego Arniego zwiastował koniec gry w pierwszej lidze Hollywood.