Cześć steemowicze, jestem Neo.
Urodziłem się 19 listopada 2017r. i od 2 tygodni jestem z moją nową rodziną, która od pierwszego spotkania mnie pokochała.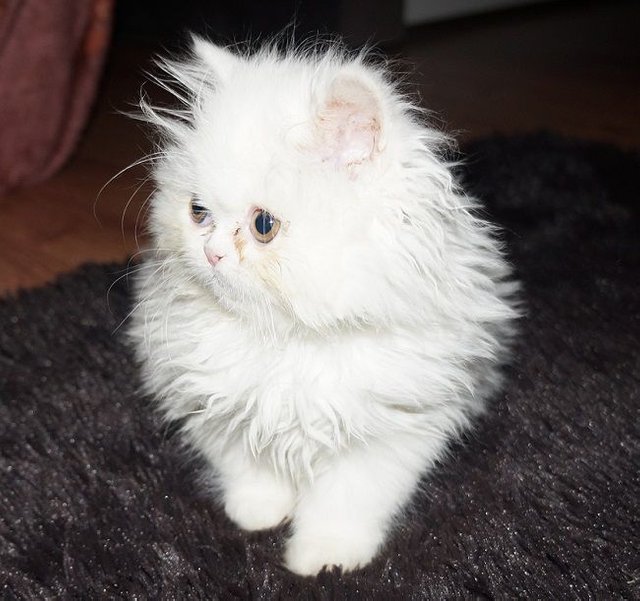 Gdy nowa rodzinka zabierała mnie do domu dowiedziała się, że jestem kotką, a że byłem jeszcze bardzo malutki ciężko było to na 100% sprawdzić. Co za tym idzie nazwano mnie Lili. Świat się przewrócił do góry nogami po wizycie u weterynarza. Pani doktor oglądając mnie powiedziała jedno zdanie, które zaważyło o zmianie imienia.
"Ooooo to jest kocurek dwujajeczny :)"
Po kilku sekundach ciszy, rodzinka postanowiła, że i tak zostanę u nich. I dali mi nowe imię Neo.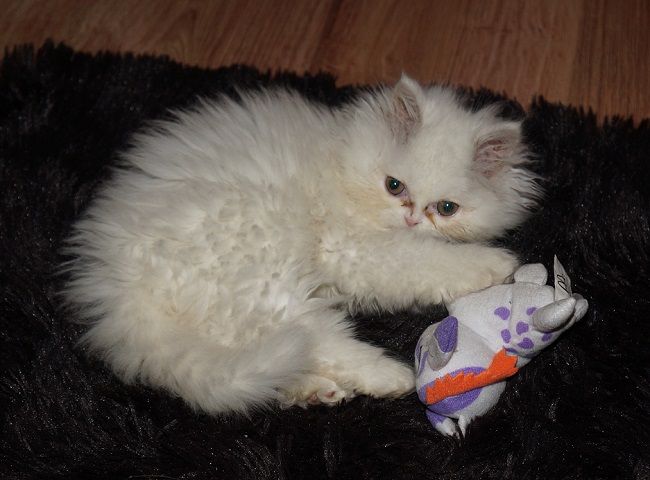 Jak już znacie historię mojego imienia, opowiem trochę o sobie.
Jestem kotem rasy Pers, o białym umaszczeniu. W 1903r. uważano takie kotki za najczystszą rasę. Na początku uznawate były tylko te o niebieskich oczkach, dopiero w późniejszym okresie, po skrzyżowaniu z innym umaszczeniem te o pomarańczowym lub dwukolorowym kolorze oczek. Ja mam pomarańczowe lekko przechodzące w brązowe, w nocy podobno świecą się na zielono.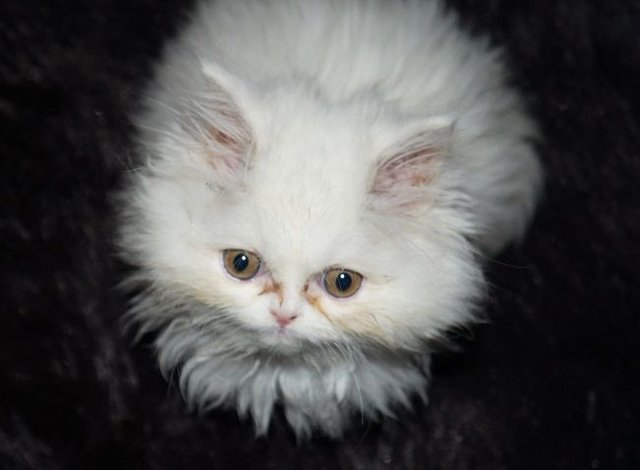 Wielu twierdzi, że kotki perskie mają umiarkowany temperament, są spokojne i ciche. Chociaż ja taki nie jestem, uwielbiam zabawy i wszędzie mnie pełno. Lubię drażnić innych członków mojej nowej rodzinki, biegam po całym mieszkaniu i często przeglądam się w lustrze. Najbardziej podoba mi się gdy wszyscy śpią, a ja zakradam się pod kołdrę i podgryzam polce u nóg lub rąk. :)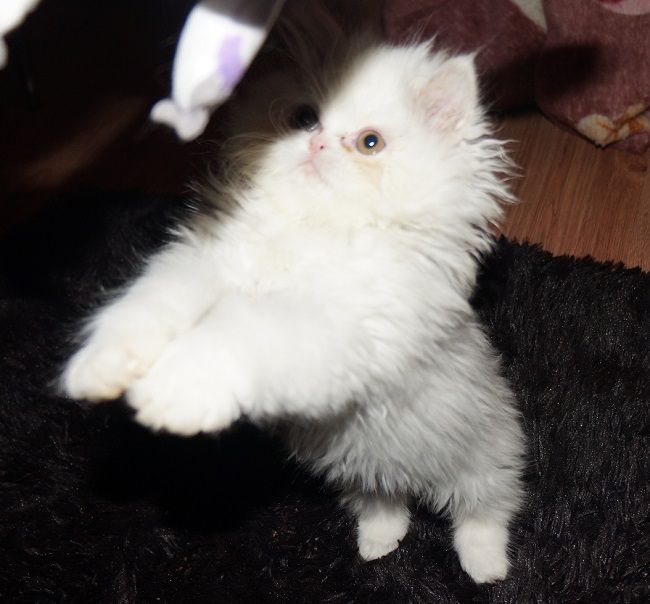 Koty o białym umaszczeniu mogą mieć wrodzone wady słuchu, ale ja słyszę i to całkiem dobrze. Jak mój Pan klaśnie gdy jestem na stole oznacza to, że muszę jak najszybciej z niego znikać. Gdy Pani otworzy lodówkę to wiem, że dostanę coś dobrego do schrupania. Natomiast jak wołają Neo wiem, że chcą się ze mną bawić.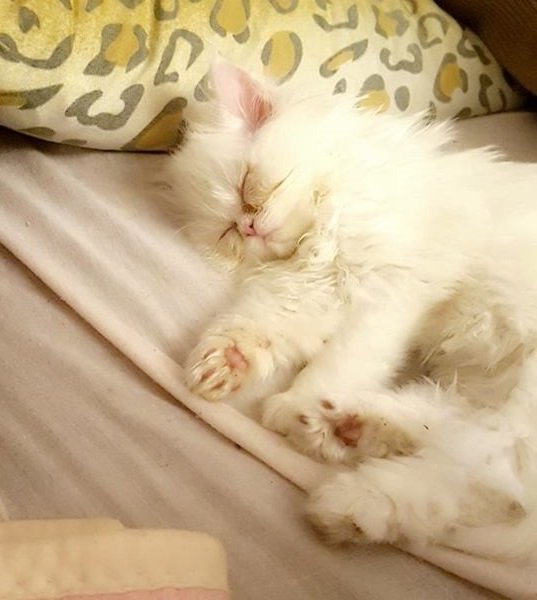 Gdy zabawy się kończą, a ja jestem już zmęczony wdrapuję się na ręce kogoś z mojej rodzinki aby mnie pogłaskali do snu. Wtedy wiem że mnie kochają i jestem szczęśliwy.