Wóz Drzymały - Night Slashers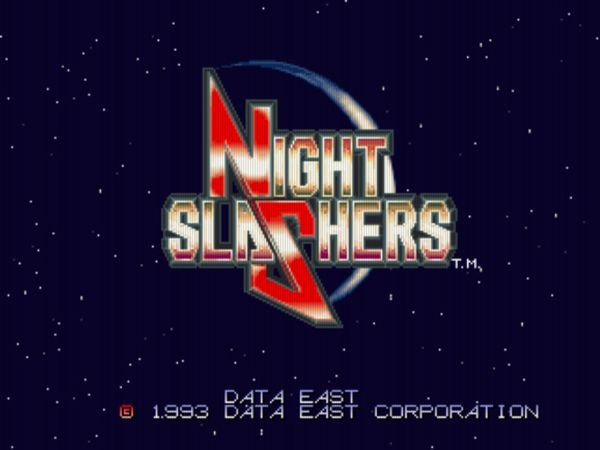 W tym odcinku Wozu Drzymały zajmę się grą, która może nie zrobiła jakiejś wielkiej furory w salonach gier, jednak uważam, że warto o niej napisać. Jest to oczywiście beat'em up, wydany w 1993 roku przez firmę Data East, a jego tytuł to Night Slashers. Zapraszam do środka.
Wóz Drzymały - Night Slashers
Ostatnio nie jestem tutaj zbyt aktywny i nie pojawiają się żadne świeże teksty. Jest to spowodowane tym, że zająłem się kolejnym sezonem Wozu Drzymały, co pochłania mi cały wolny czas, którego ostatnio też mam jakby mniej. Do tego czeka mnie zaraz na początku roku remont mieszkania, więc przygotowania też zabierają mi czas.