Pokażmy moc społeczności cyfrowych walut - wirtualna zbiórka w szczytnym celu! | Let's show the power of the digital currencies community - a virtual fund-raiser for a noble purpose!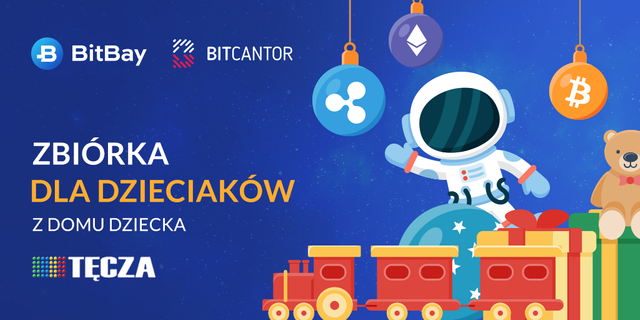 Święta Bożego Narodzenia to magiczny czas, dlatego giełda BitBay razem z zespołem platformy BitCantor postanowiła po raz kolejny zorganizować zbiórkę charytatywną dla najbardziej potrzebujących. Tradycyjnie już pomoc otrzymają podopieczni Domu Dziecka "Tęcza" w Katowicach. Pierwsza taka świąteczna akcja odbyła się w 2016 roku, gdzie udało nam się zebrać ponad 3 bitcoiny, które po wymianie po ówczesnym kursie dały nam sumę
10 023,67 PLN.
Obecnie zbiórka jest prowadzona we wszystkich krytpowalutach dostępnych na naszej platformie i potrwa do 19.12.2018 roku do końca dnia! Całość zebranych funduszy zostanie bezprowizyjnie przewalutowana na złotówki, a następnie przeznaczona na podarunki dla podopiecznych Domu Dziecka. Podobnie jak w ubiegłych latach, dzieci napisały listy do Świętego Mikołaja, co pozwoli nam zakupić prezenty, które będą trafione i wywołają szczere uśmiechy na dziecięcych twarzach!
Bezpośredni link do zbiórki:
⬇⬇⬇⬇⬇
https://bitbay.net/pl/finansowanie-spolecznosciowe/zbiorka-dom-dziecka-tecza-2018
A tak było w zeszłym roku: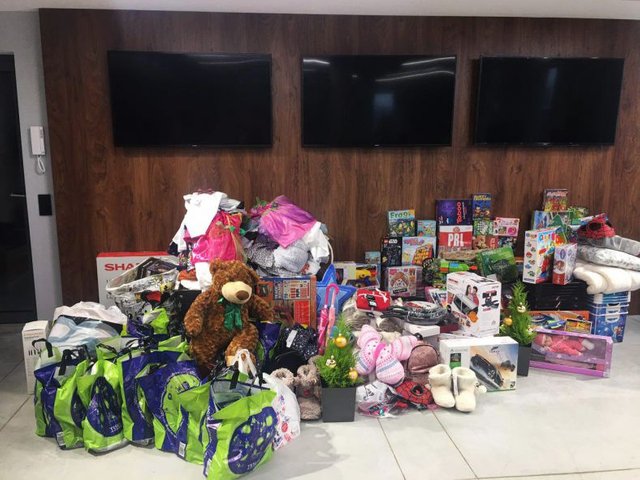 O tej porze kurs Bitcoina pobijał kolejne rekordy i pozytywnie nastrajał całą społeczność kryptowalut. Hojność użytkowników BitBay przekroczyła nasze najśmielsze oczekiwania. Ostatecznie zebrana kwota wyniosła 27 645,08 złotych, znacznie przekraczając początkowy cel. Za zgromadzone środki zakupiliśmy nie tylko wymarzone prezenty dla dzieci, ale również sprzęty AGD i RTV, wózek niemowlęcy, czy wyposażenie kuchenne. Radość podopiecznych Domu Dziecka "Tęcza" nie miała końca. Wszystkim wspierającym dziękujemy za okazane serca!
Mimo spadków na giełdzie nasza społeczność wciąż rośnie, dlatego wierzymy, że zebranie imponującej kwoty na najlepsze podarunki dla dzieciaków, jest wciąż w zasięgu ręki. Mamy nadzieję, że i tym razem zechcecie wesprzeć ten szczytny cel i razem pokażmy jak wielką moc ma społeczność Bitcoina i innych cyfrowych walut!
Pamiętajcie – dobro powraca! :)
⬇⬇⬇⬇⬇
https://bitbay.net/pl/finansowanie-spolecznosciowe/zbiorka-dom-dziecka-tecza-2018
Kontakt z nami:
Facebook: https://www.facebook.com/BitBayPolska
Twitter: https://twitter.com/BitBayPolska
Instagram: https://instagram.com/bitbayofficial/
LinkedIn: https://www.linkedin.com/company/bitbay/
YouTube: https://www.youtube.com/channel/UCGziyXWPUouX-BjhQTZYVow?view_as=subscriber
Telegram: https://t.me/BitBayBitcoin
Z przedświątecznymi pozdrowieniami,
Zespół BitBay :)
---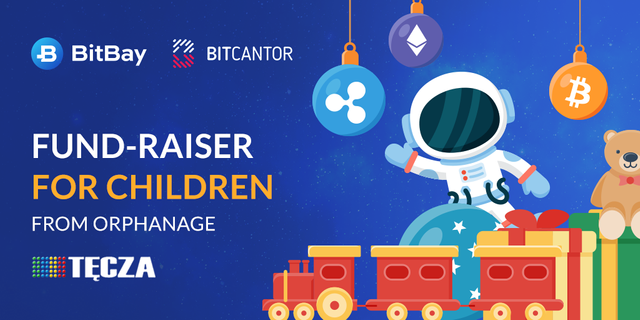 Christmas is a magical time, which is why the BitBay exchange together with the BitCantor platform team decided once again to organize a charity fund-raiser for the neediest. Traditionally, the help will be given to children of the "Tęcza" Orphanage in Katowice. The first such Christmas event took place in 2016, where we managed to collect more than three bitcoins, which after the change at the then rate gave us the sum of 2 370,11 USD.
The collection is conducted in all cryptocurrencies and tokens available on our platform! All collected funds will be converted free of charge to zlotys, and then intended for gifts for kids Orphanage. As in previous years, children wrote letters to Santa Claus, which will allow us to buy gifts that will be hit and bring sincere smiles on children's faces!
Direct link to the fund-raiser:
⬇⬇⬇⬇⬇
https://bitbay.net/en/crowdfunding/christmas-fund-raiser-orphanage-2018
And this was last year: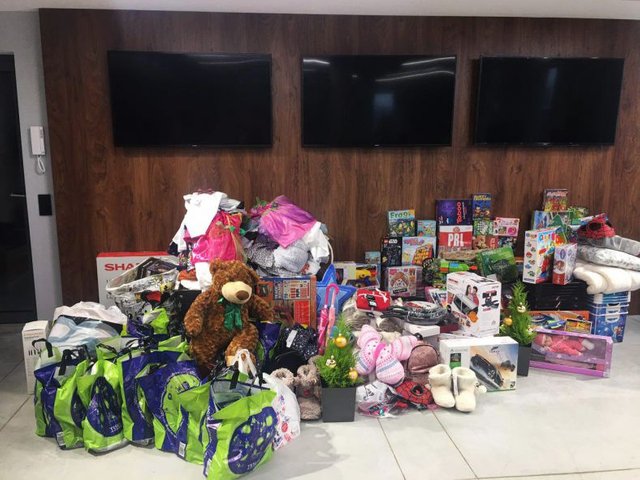 Last year at this time the Bitcoin course was gaining more peaks, positively tuning the entire cryptocurrency community. The generosity of BitBay users exceeded our wildest expectations. The final amount after free-of-charge conversion amounted to 7 760.24 USD, significantly exceeding the initial target. We have bought not only dream gifts for children, but also home appliances and electronics, baby strollers and kitchen equipment. The joy of the children of the Orphanage was endless. Thank you to all donors for your huge hearts!
Despite declines in the market, our community is still growing, so we believe that gathering an impressive amount for the best gifts for kids is still within reach hands. We hope that this time you want to support this noble goal with us! Let's show once again the great heart of the bitcoin community and give the kids beautiful Christmas!
Remember - good returns! :)
⬇⬇⬇⬇⬇
https://bitbay.net/en/crowdfunding/christmas-fund-raiser-orphanage-2018