Kilka dni temu zakończyłem zbieranie zgłoszeń na majówkowy wyjazd do Dyneburga. W zasadzie nie miałem czego kończyć, ponieważ liczba e-maili otrzymanych w temacie wyniosła zero.
Jednym z celów mojego zeszłorocznego projektu była promocja Dyneburga jako wartego odwiedzenia miasta kresowego. Podstawową formą wsparcia tamtejszych Polaków jest odwiedzanie ich i budowanie z nimi relacji opartych na wzajemnym zrozumieniu. Tylko tyle i aż tyle. Miałem nadzieję, że organizując taki wyjazd w dogodnym dla większości terminie znajdę kilka chętnych osób, które pojadą tam ze mną i być może dalej będą dzielić się swoim zainteresowaniem Kresami Kresów. Rzeczywistość okazała się jednak odmienna. Nie zamierzam jednak narzekać, ponieważ zaistniały scenariusz również brałem pod uwagę. W takim razie co dalej?
Wyjazd zostaje zawieszony. Oznacza to tyle, że szanse jego powodzenia w pierwotnie podanym terminie na chwilę obecną określam jako 50/50. E-mail kontaktowy [email protected] wciąż czeka na zgłoszenia ale nie obiecuje już, że moja odpowiedź będzie pozytywna. Bardzo chciałbym odwiedzić Dyneburg w tym roku ale nie jestem obecnie w stanie teraz określić czy będzie to maj (jak wstępnie zakładałem) czy inny termin.
Jednocześnie odświeżyłem nieco stronę www.stacjadyneburg.pl Pojawiło się podsumowanie dotychczasowych działań, opcja zaproszenia mnie na prelekcję lub innego typu współpracy.
Powoli czuje, że czas na nowe przedsięwzięcia.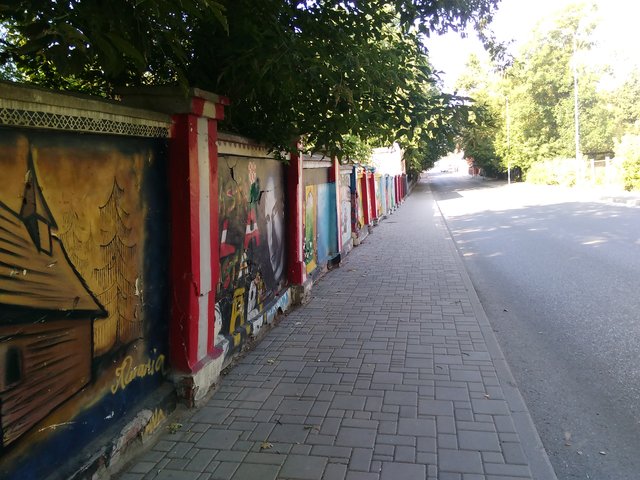 Lāčplēša iela, Dyneburg