Człowiek od kiedy poleciał pierwszy raz w kosmos, coraz więcej chciałby o nim wiedzieć. Czy są inne zamieszkane planety? Jak toczy się życie na innych planetach, gdzie kończy się kosmos? Wiele pytań, a odpowiedzi brak.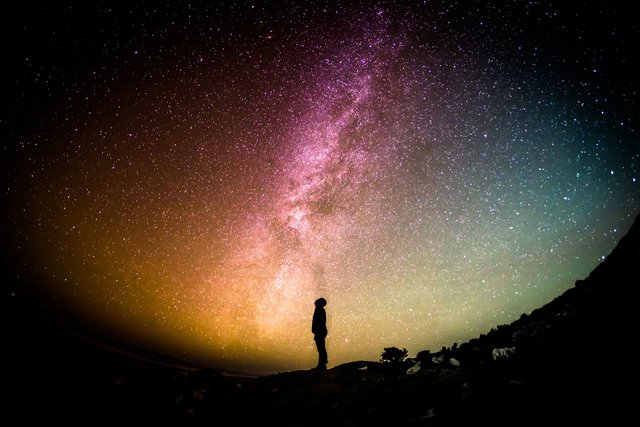 Jeśli mielibyśmy wierzyć naukowcom badajacych przestrzeń kosmiczną, możliwe nawet, że wszechświat jest nieskończenie wielki, więc co by było gdyby istniało wiele planet podobnych do naszej Ziemi, ale byłyby mniejsze z klimatem, który można byłoby sobie wybrać, z ukształtowaniem terenu, który najbardziej by nas interesował oraz ludźmi, z którymi codziennie moglibyśmy spędzać czas.
Wyobraźmy sobie, że takich planet jest bardzo, bardzo dużo (do wyboru, do koloru). Jesteśmy na naszej Ziemi, kończymy 18 lat i idziemy do Biura Kosmicznego wybrać swoje miejsce na ziemi innej planecie. Katalog z planetami jest tak gruby jak powieść Bolesława Prusa - Faraon (kto czytał, ten wie) i musimy dokonać wyboru, gdzie chcemy dalej mieszkać.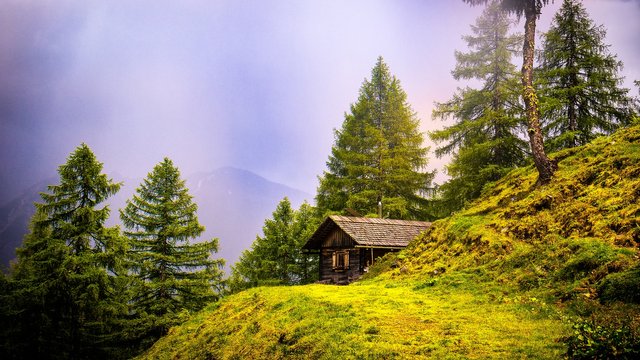 Mając taką możliwość wybrałbym sobie planetę, gdzie dominują lasy i jeziora, ale również góry. Chciałbym, aby zawsze świeciło słońce, temperatura sięgała 24 - 26 stopni Celsjusza. Zapytacie pewnie jak przy ciągłym słońcu chciałbyś las? Panie, przecież to uschnie! no właśnie nie, zieleń pobierałaby wodę z jądra planety tyle, ile by potrzebowała. Moim zadaniem byłoby tylko zbierać plony, które planeta by dostarczała, tak właśnie wyglądałaby moja praca. Oczywiście trzeba ją wykonać, bo inaczej się nie zje.
Czas wolny spędzałbym na odpoczywaniu wśród zieleni lasu, nad jeziorem lub na spacerach w górach. Oczywiście nie obyłoby się bez wieczornego ogniska 😉, czyli Full (leniwy) Relax. Apropo nocy, na takiej planecie nie mogłoby zabraknąć codziennej zorzy polarnej, która zawsze zmieniałaby kolory. Oczywiście niebo zawsze musiałoby być gwiaździste niebo, które w połączeniu z zorzą polarną daje niesamowite efekty, które można byłoby obserwować przez wiele godzin.
Moja idealna planeta to taka bez komarów i innych (czasem nieprzyjemnych) stworzeń, które uprzykszają życie. Za to liczyłbym na śpiew ptaków i szum kołysających się drzew.
Tak sobie wyobrażam życie na swojej idealnej planecie. A co jeśli taka planeta mi się znudzi? No cóż, zawsze można wybrać inną 😉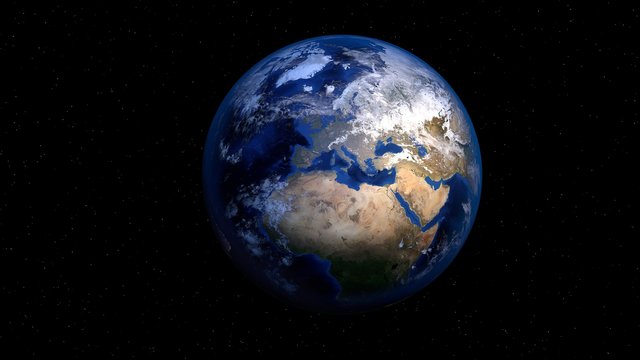 ---
Tekst został zainspirowany konkursem, którego organizatorem jest @nervi.