Burger ze Smażonymi Ziemniakami i Marynowanymi Ogórkami!
Zjadlam dzisiaj takiego domowego burgera i musze Wam powiedziec, ze byl przepyszny :)
Czy można takie jedzenie zaliczyc do zdrowej żywnosci...?!
Oczwiscie, że nie....ale co tam...
Warto bylo!!!
Byl bardzo smaczny :)))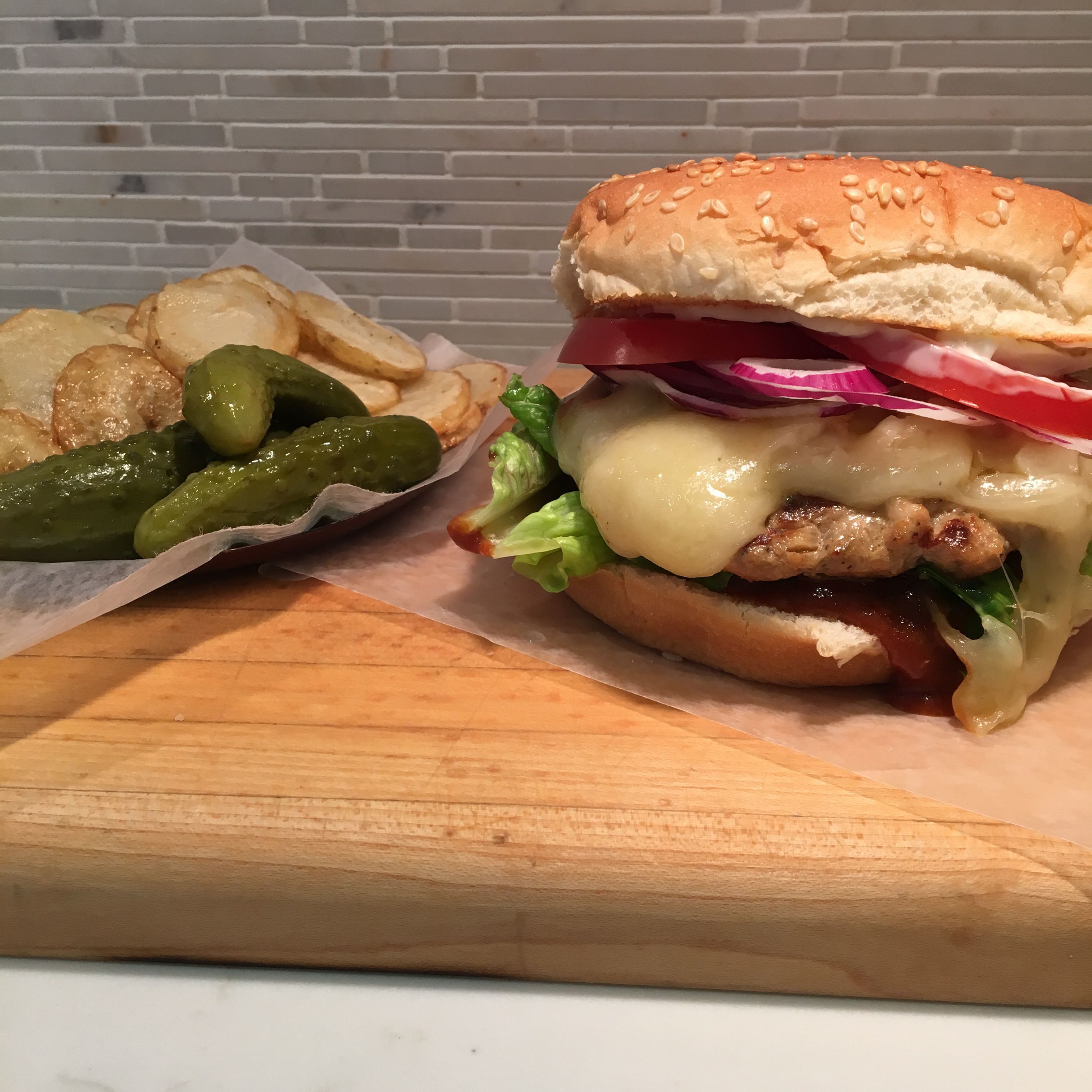 W moich burgerach nie ma chemii i konserwantow.
Skladniki:
mięso (do tego przepisu użyłam mięso wieprzowe)
sól,
pieprz,
cebula,
troche ulubionego sosu do grilowania,
jajko
Polaczyć wszystko razem, wymieszać i formować okregi.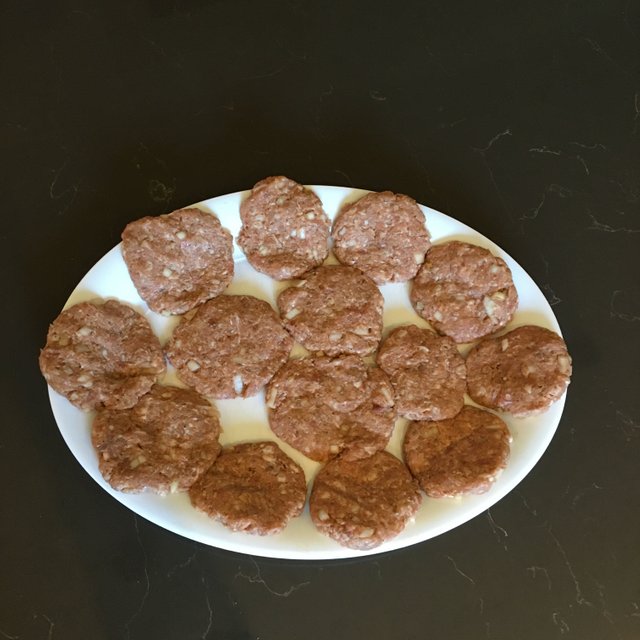 Nastepnie grillowac aż do uzyskania złotego koloru.
Przewracajac je w połowie pieczenia.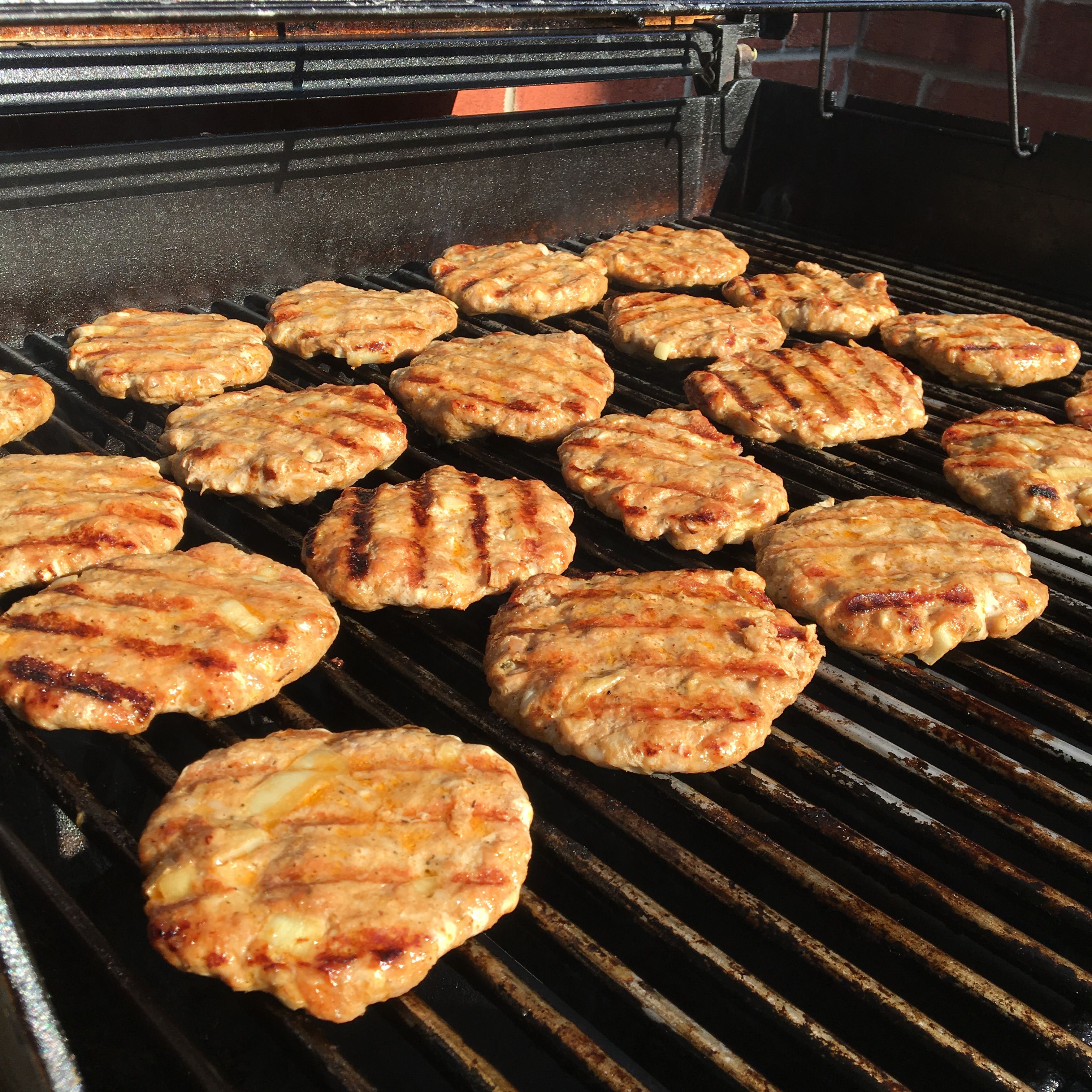 Dobry burger byłby samotny bez frytek i ogórkow marynowanych....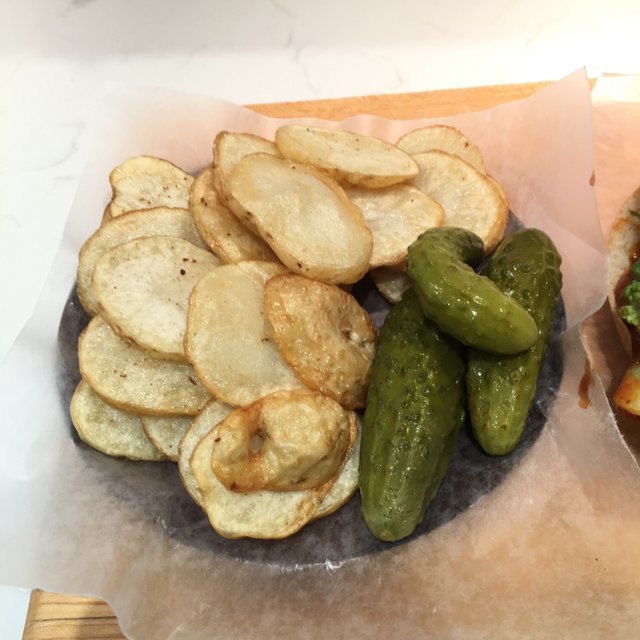 Ten duet wspaniale uzupełnia się z pomidorem, sałata, plastrem sera, czerwona cebula, majonezem i sosem do burgerow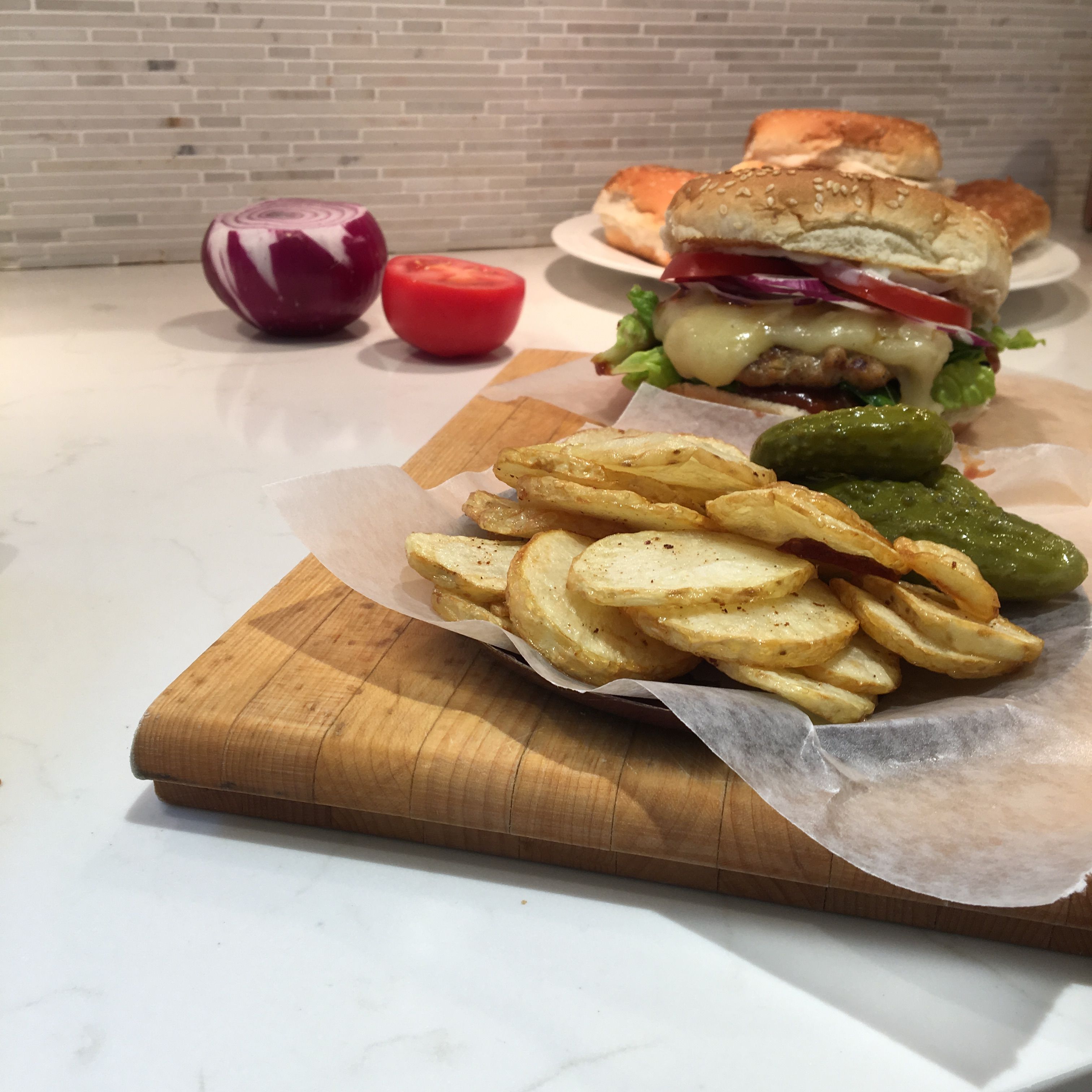 Czy jest tutaj coś, czego można nie lubić?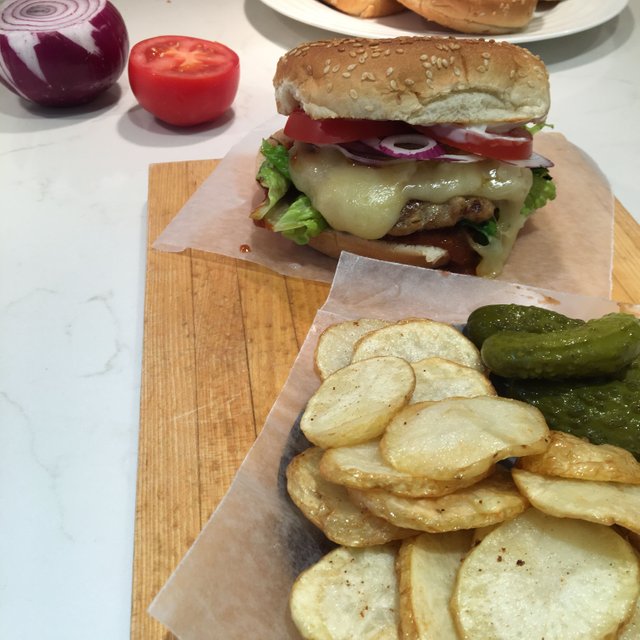 Mam nadzieje, że może zainspirowalam kogoś aby zrobić sobie domowego burgera, zamiast kupic gotowego.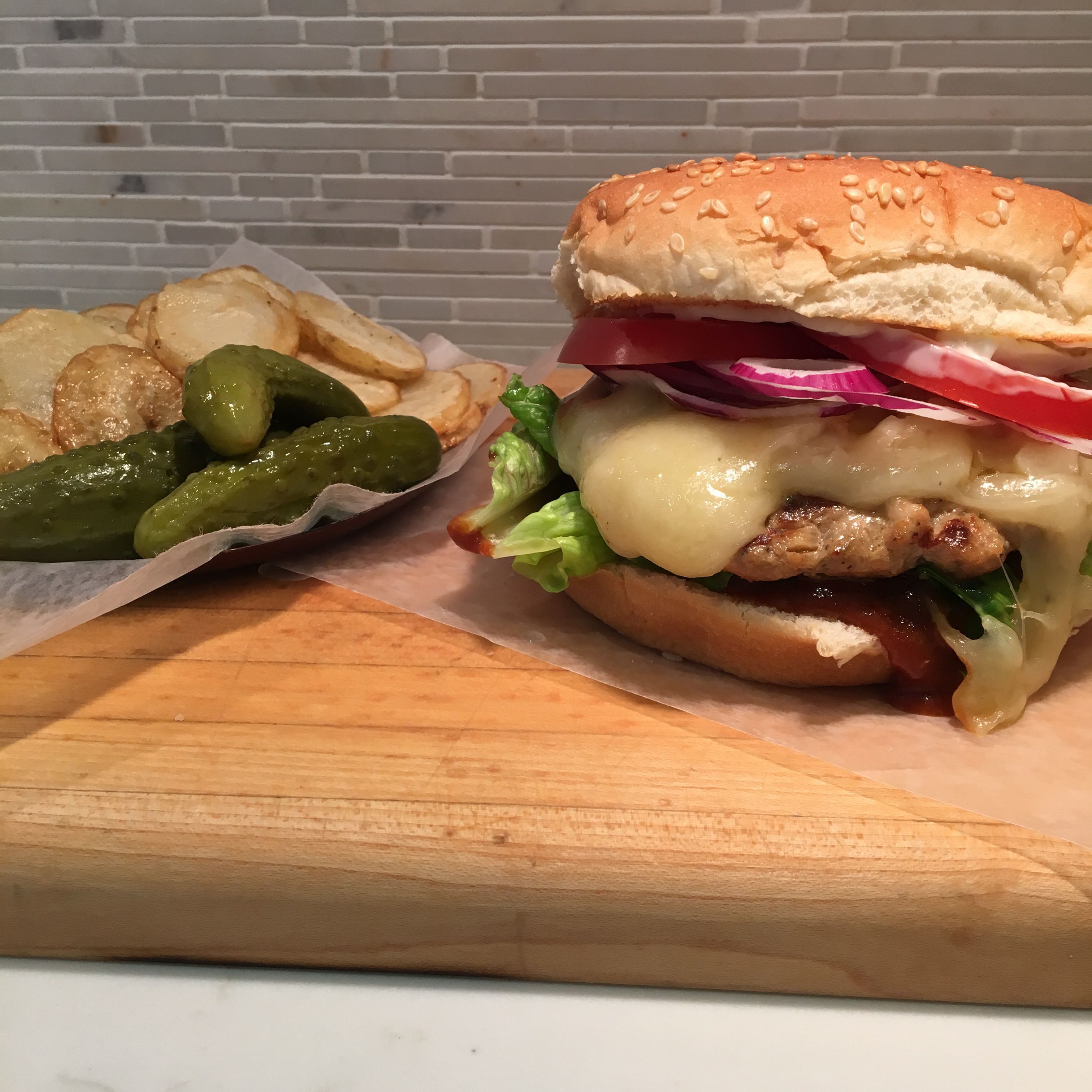 SMACZNEGO!!!
This is my first post on Steemit in polish.
If my tags are wrong,..... this is the reason.
To jest mój pierwszy post na Steemit w jezyku polskim.
Jezeli moje tagi nie sa prawidłowo oznaczone, proszę mnie o tym powiadomić.
Wszystkie zdjecia i posty na tym blogu sa wlasnoscia awesome-seven.
Jezeli chcesz uzyc jakiekolwiek zdjecie lub artykuł prosze sie ze mna skontaktowac.