Wild life! Wild animals in focus. Warthog No. 2 [ENG]- Dzika przyroda! Dzikie zwierzęta w obiektywie. Guziec Nr 2 [PL]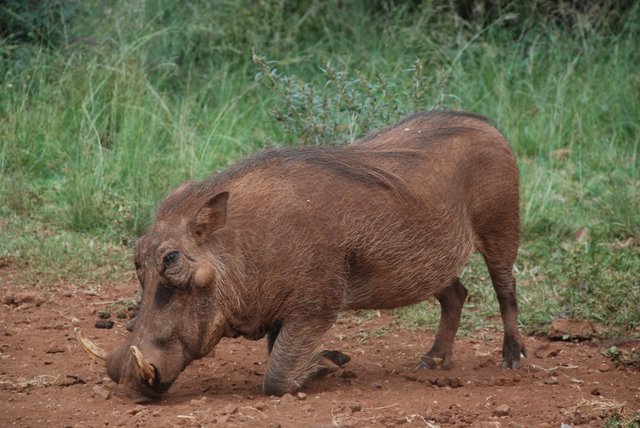 [PL] Guziec -Phacochoerus africanus
W kolejnej odsłonie dzikie zwierzęta, dzika przyroda na przykładzie własnych fotografii pokażę guźce.
Generalnie twarde bestie!!!Mogą być bardzo niebezpieczne. 8 wybranych zdjęć.
Guziec zwyczajny – to ssak roślinożerny parzystokopytny należący do rodziny świniowatych.
Występuje najczęściej na terenach leśnych i na sawannie Afryki.
Wzrost: 64 – 85 cm (Dorosły, W kłębie)
Okres ciąży: 152 – 183 dnia
Długość: 90 – 150 cm (Dorosły, głowa i tułów)
Masa: Samiec: 60 – 150 kg (Dorosły), Samica: 45 – 75 kg (Dorosły)
Miłego oglądania i podziwiania!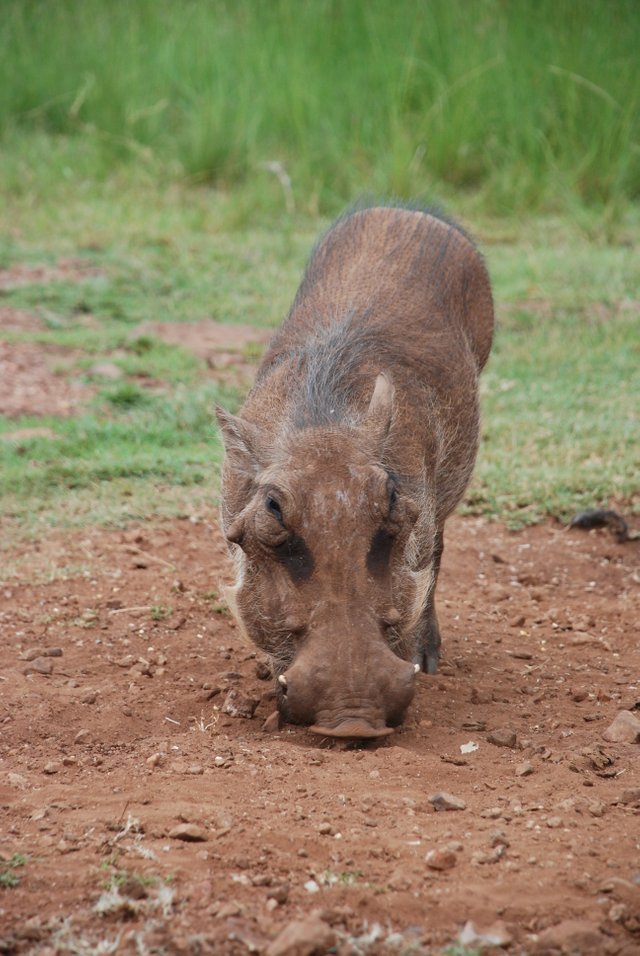 [ENG] Warthog -Phacochoerus africanus
In the next installment of wild animals, wild nature on the example of my own photographs I will show a warthog.
Generally hard beasts !!! They can be very dangerous. 8 selected photos.
Common warthog - is a herbivorous pygmy hog belonging to the family Suidae.
Occurs most often in forest areas and on the savannah of Africa.
Height: 64 - 85 cm (Adult, Withers)
Period of pregnancy: 152 - 183 days
Length: 90-150 cm (Adult, head and trunk)
Weight: Male: 60 - 150 kg (Adult), Female: 45 - 75 kg (Adult)
Have fun watching and admiring!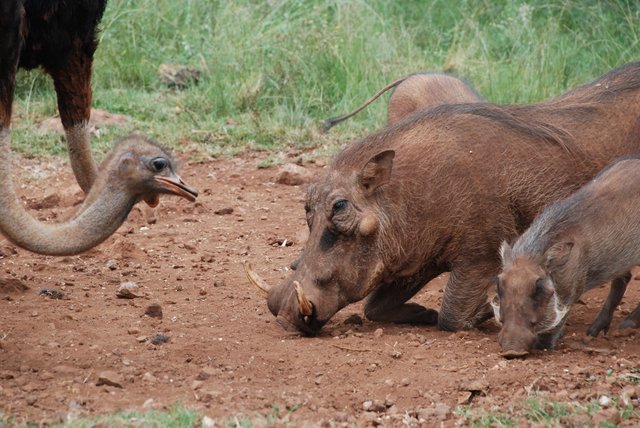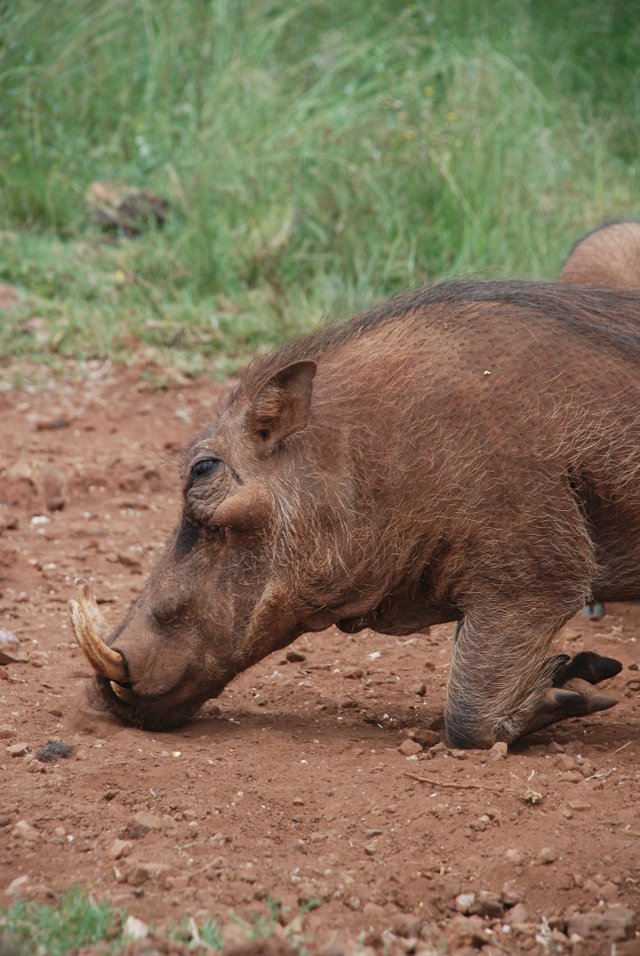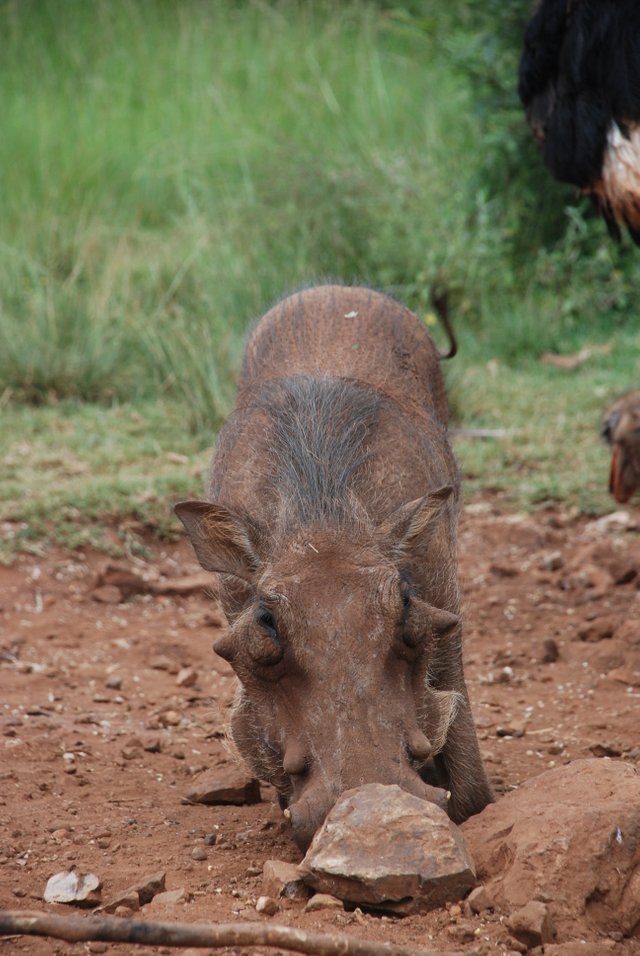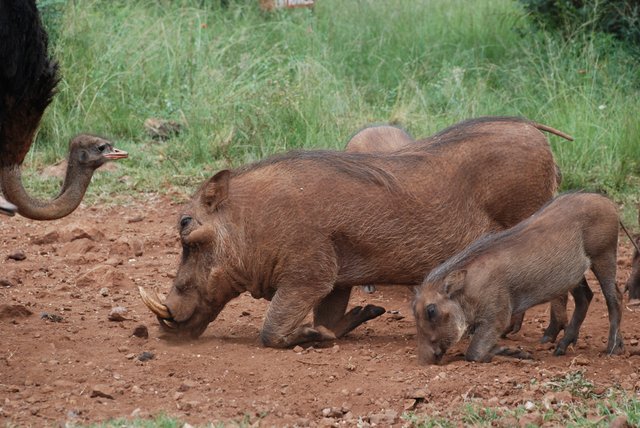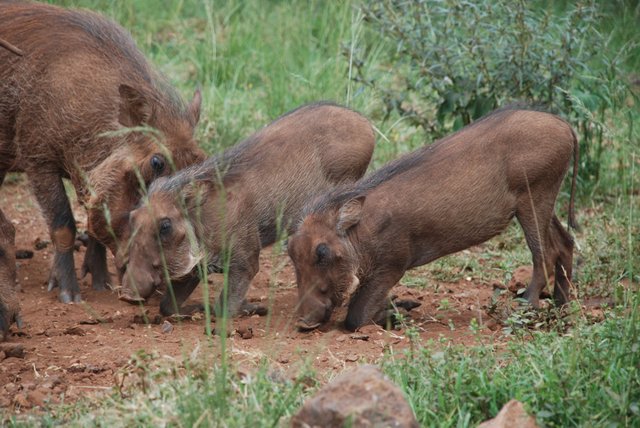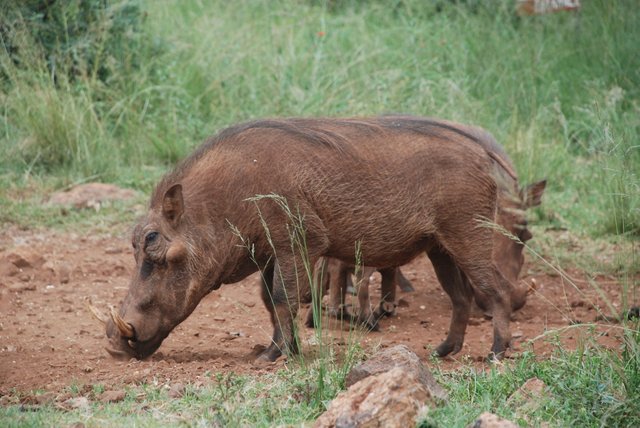 [ PL ]
Zdjęcie: własne
Miejsce: Rhino & Lion nature reserve Johannesburg - RPA
Zdjęcie wykonano aparatem Nikon D80 z obiektywem Nikon AF-S NIKKOR 18-135mm 1:3.5-5.6G ED
[ENG]
Photo: own
Place: Jhino & Lion nature reserve Johannesburg RSA
The picture was taken with a Nikon D80 camera with a Nikon AF-S NIKKOR 18-135mm 1: 3.5-5.6G ED len