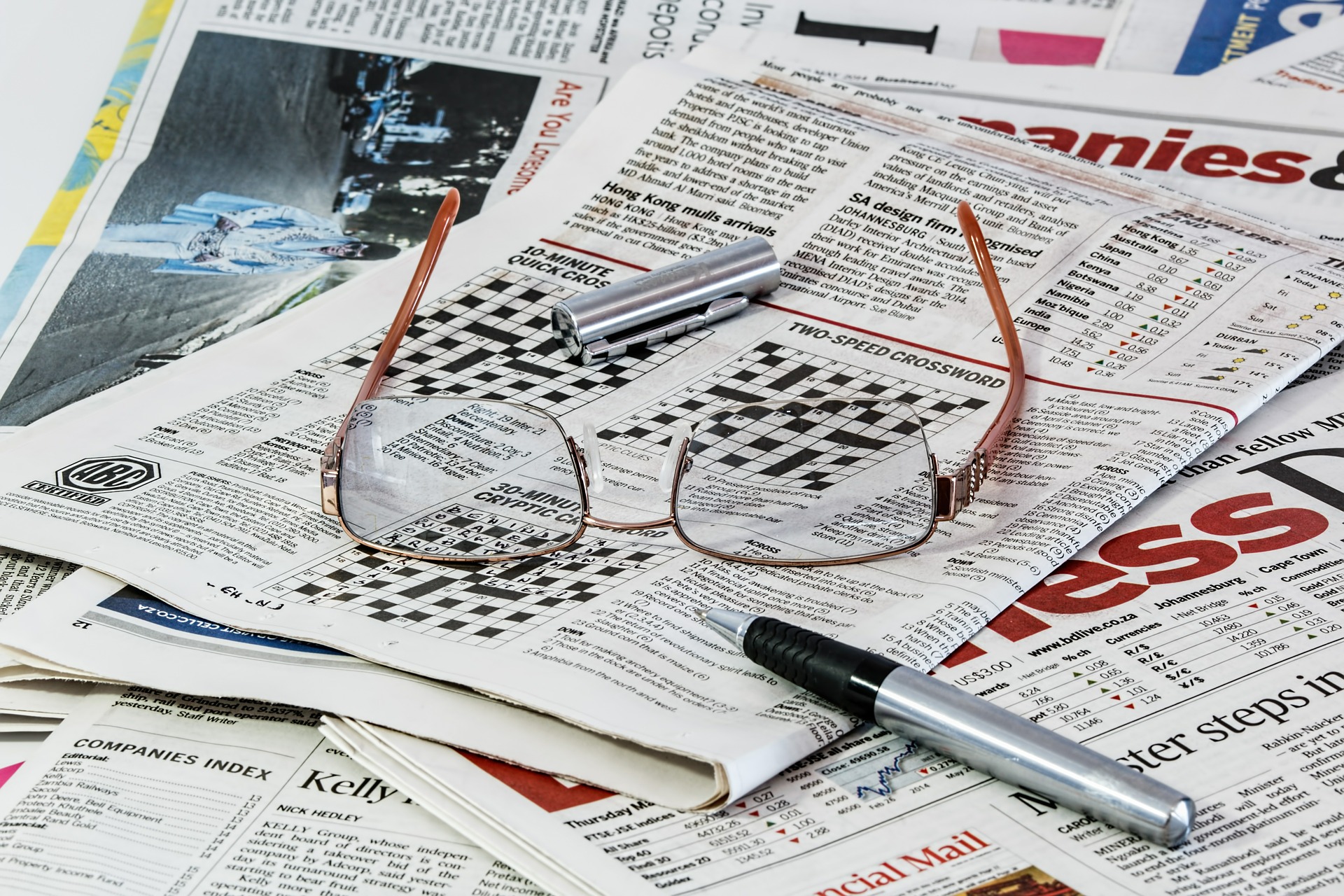 Zrobiliśmy kolejny krok do przodu w II specjalnej edycji naszego konkursu pl-publikacje. Wszystkie 7 wybranych przez nas tekstów - po ostatnich poprawkach - trafiło do redakcji magazynu I Love Crypto. Obecnie postęp prac wygląda zatem tak:

Wstępne rozmowy z magazynem I Love Crypto (ILC)
Poszukiwanie autorów i sponsorów
Pisanie artykułów konkursowych
Korekta literacka    
Selekcja wewnętrzna: wybieramy najlepsze artykuły, które chcemy zaproponować do publikacji w ILC
Selekcja zewnętrzna: ILC wybiera materiał do opublikowania u nich (mam nadzieję ;) ←TU JESTEŚMY!
Publikacja wszystkich 11. artykułów na Steemicie
Otwarte głosowanie dla wybrania zwycięzców konkursu
Ogłoszenie wyników i wysłanie nagród
Redakcja ILC da nam znać, gdy tylko zdecydują, co z naszej oferty najbardziej im odpowiada. 

Trzymajcie proszę kciuki za naszych autorów! Konkurs zebrał ogromne, rekordowe wpłaty sponsorów, ale było to w okresie, kiedy kilkaset STEEM-ów oznaczało kilkaset złotych, a nawet kilkaset dolarów. Teraz, kiedy świat crypto przechodzi ciężką próbę, nagrody są warte o wiele mniej. Ale wyjście w świat z informacjami o Steemie i Steemicie jest dziś nawet o wiele bardziej potrzebne, niż w dobrych czasach przed rokiem! A przecież dokładnie o to chodzi w naszym konkursie.

Czekamy zatem na decyzje I Love Crypto. Na wszelki wypadek przypominam, żeby niczego z tekstów konkursowych jeszcze NIE publikować na Steemicie. Zgodnie z umową z ILC, opublikujemy artykuły u nas i przyznamy nasze nagrody - dopiero po ukazaniu się IV wydania magazynu (następnego po tym "naszym").

Serdecznie pozdrawiam wszystkich polskich Steemian biorących udział, wspierających i kibicujących naszemu przedsięwzięciu :)

Na koniec jak zawsze nasi autorzy i sponsorzy:

Autorzy (alfabetycznie): 
Sponsorzy (według kwot, potem alfabetycznie):  
@mmmmkkkk311 - 100 STEEM
@albakerki - 50 STEEM
@jacekw - 50 STEEM
@sp-group - 31 STEEM
@jakipatryk - 20 STEEM
@assayer- 10 STEEM
@bowess- 10 STEEM
@cardboard - 10 STEEM
@lukmarcus 10 STEEM
@saunter 10 STEEM
@sisters 10 STEEM
@wadera - 10 STEEM
@bartheek - 8 STEEM
@anna.urbanska - 5 STEEM  
Posty konkursowe: ok. 30 STEEM  
RAZEM: ok. 364 STEEM 
Grafika konkursowa stąd.