Hej wszystkim, którzy tutaj zaglądacie! Dobrze mija Wam czas? Mam nadzieję, że jest u Was wszystko w porządku, dzieci nie płaczą, mleko nie skwaśniało, a zwierzątko domowe nie dostało świra i atakuje losowe rzeczy w domu... No także ten, możemy już chyba zaczynać ten wpis!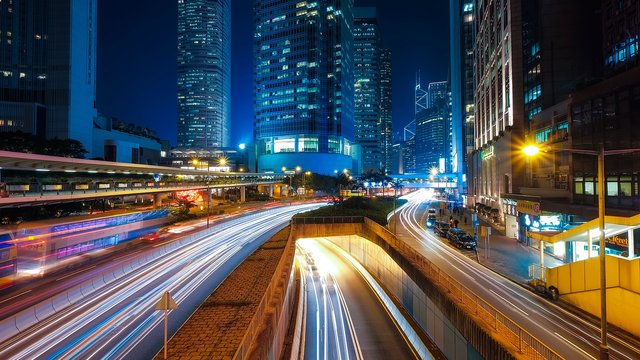 Od jakiegoś czasu rozważałam pisanie postów po angielsku. Chodziło po głowie, robiło kółeczka, latało niczym samolocik, nie dając mi za bardzo spokoju od siebie. Wypadałoby, żebym potrafiła napisać coś więcej, niż najprostsze zwroty, a tak przynajmniej miałabym motywację do działania i rozwijania moich zdolności językowych. Dodatkowo z samej ciekawości - chciałabym poznać nieco bardziej steemową społeczność. Może nie mam takich zdolności jak @jacekw, do crossów z innymi krajami, jakie zrobił, ale mogę startować jako sympatyczna ja i chcieć poszerzyć swoje horyzonty.
Porozmawiałam z kilkoma osobami, chcąc dowiedzieć się jakie jest ich zdanie w sprawie potencjalnych publikacji dla międzynarodowej społeczności. Wszyscy zgodnie stwierdzili, że to świetny pomysł i mogłabym (a nawet powinnam!) spróbować swoich sił. Inna sprawa, że sama bym sobie w brodę pluła, gdybym nie podjęła takiej próby. Wiecie, lepiej jest narzekać, że coś nie wyszło, ale przynajmniej próbując, niż od tego wszystkiego uciec.
Chciałabym się dowiedzieć co Wy o tym myślicie, bo jakby nie patrzeć czytacie (lub po prostu dajecie upvote z automatu) to co tutaj zwykłam pisać. Wiem, ten wpis jest krótki, ale uznałam, że nie ma sensu go przedłużać na siłę... No to życzę miłej nocy/poranka/whateva kiedy to czytacie!