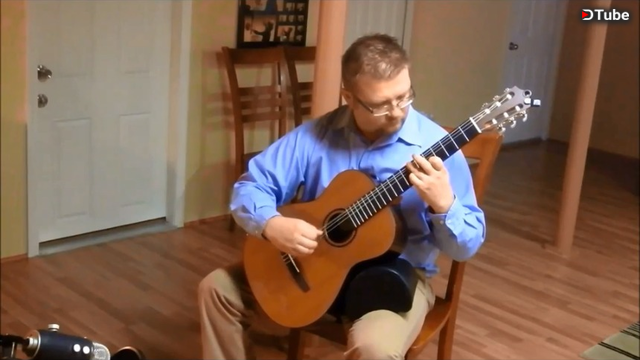 ---
A to jest moja kompozycja pod tytułem Firefly- Świetlik, lub, One Last Time (tytuł alternatywny) mam nadzieję, że się Wam spodoba. Na razie wprowadzam nagrania archiwalne z YouTube, bo nie mam czasu, żeby grać i nagrywać coś nowego. Mam nadzieję, że w przyszłości się to odmieni i znajdę więcej czasu na to, żeby nagrywać no i grać. Granie na gitarze klasycznej jest jedną z moich pasji . Gram od 13-go roku życia, ale jestem samoukiem. Jestem bardziej odtwórcą niż twórcą, ale czasem zdarzało mi się, że jakaś melodia wpadła mi do głowy i próbowałem ją uwiecznić. Biegle czytam z nut, ale niestety nie mam pojęcia jak je zapisywać. Nie jestem muzykiem, ale gitarę jako instrument pokochałem na zawsze.
Gram na instrumencie Khaya.
Jest to gitara klasyczna zrobiona przez znaną firmę Lakewood. Firma Lakwood zajmuje się głównie budowaniem gitar akustycznych, ale kilka lat temu zaczeli budować gitary klasyczne. Po raz pierwszy usłyszałem Khayę na nagraniu koreańskiego gitarzysty Sunghi Yunga (Sungha Yung). Byłem zachwycony jej lekko jazzowym brzmieniem. Jak tylk o nadarzyła się okazja zamówiłem sobie ten instrument i nie żałuję ani przez sekundę. A nagrywam przy pomocy mikrofonu Yeti Pro. Najczęściej dodaję odrobinę pogłosu. Zmieniam również i pogłębiam brzmienie basu, ale to są chyba wszystkie modyfikacje, których dokonuję.
---
▶️ DTube
▶️ IPFS